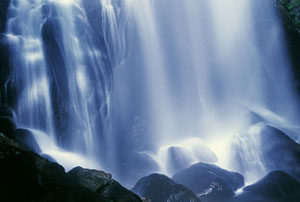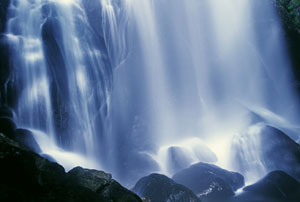 While this article addresses the metaphysical nature of Parkinson's Disease for self-healing, you might find it helpful to become acquainted with physical causes. Here is a synopsis from the Mayo Clinic: http://www.mayoclinic.com/health/parkinsons-disease/DS00295/DSECTION=causes

What I appreciate about Mayo Clinic is that they explain traditional medical treatment options as well as alternatives. I was intrigued to see that there may be some link to viruses. You can explore more on your own here: http://www.mayoclinic.com/health/parkinsons-disease/DS00295
What Are the Metaphysical Roots of Parkinson's
Metaphysically, Parkinson's stems from a refusal to engage life on life's terms. It is based in a fear that as we are, we are not enough to meet the challenges that life offers. According to my intuitive guidance, it is the unworthiness behind the disease that prevents people from experiencing total healing.  But unworthiness is a feeling that can heal, and when it does it frees your energy for physical healing.

In feeling unworthy, you might be finding you have a great longing to be in control. Control can be a way of trying to feel worthy or good enough in the world.
But control that doesn't allow you to relax enough to see that life has its own flow and rhythm, with much of that flow working for you, naturally. In order to heal, you need to give over to what is seemingly impossible to do—realize that you cannot and don't need to control the world around you.

It is an opportunity to recognize that all life is worthy and good enough, simply because it exists—because it comes from the love of the Divine. When you become comfortable with this concept inside of you, you'll find you relax more, feel safer, and trust in Universal love for you with greater ease. This is the love that heals.
I did not read Louise Hay's book before I did my own meditation. But here is what she says about Parkinson's Disease: Fear and an intense desire to control everything and everyone. Clearly, we saw this illness almost identically.
Parkinson's, and if you have it you already know this, is a nervous system disorder. I discuss the metaphysical roots of damaged nerves in this self-healing article, here at Self-Healing Secrets, and you might find that it provides you with some additional insights. Here is an excerpt from that article: From a metaphysical view, nerves can reflect hypertension—in feelings and beliefs—played out through your physical body. Hypertension of this nature can occur when you are taking on more than your fair share—controlling as much as possible in order to feel safe and worthy in the world. You could be overextending by demanding too much of yourself physically, emotionally or mentally, or all three. Relaxing into Divine love for you allows you to feel worthy again, release your grip, and feel safe in the world.

You can read the rest of the article at: https://misahopkins.com/1247/how-do-you-heal-damaged-nerves/
Let's put all of these together in a picture. If you have experienced life as being unsafe—as a child, from a past life, or from experiences in your adulthood—you might be profoundly motivated to make your world safe by controlling everything that you can. That pressing need to control is too much demand on your emotions and body. That excessive demand becomes manifested in your body as Parkinson's. The disease is trying to tell you to stop being so hard on yourself and everyone around you. Your expectations are simply too high, though understandably probably rooted in a desire to be safe.
What you probably already know is that you can't control everything anyway, but the impulse or drive to control is so strong that you don't know how to quiet it down. That's an indicator about how unsafe you probably feel. Let's focus just on safety for a moment. How do you develop a greater sense of safety in your world?
Addressing the Lack of Safety You Feel
Let me suggest something from my book, The Root of All Healing: 7 Steps to Healing Anything. Consider spending a significant period of time with Mother Earth. Think about where you go when you want to reconnect with life. Do you think about the ocean, the mountains, the desert, a river, or a garden? Do you need to build a greenhouse so that you can experience the plants all year long? Do you need to take a trip somewhere?
You see, the Mother is a profound healer. You can't control her. You can only fall in love with her and admire her. As you enjoy her you receive her calming influence.  You reconnect with the healing power of her circadian rhythms and negative ions, which I discuss at greater length in my book. As you rest with her, your body relaxes, your emotions soften, you feel safer and you heal. You discover that you can even rest in her unpredictability. You don't know from day to day whether she will be windy, sunny, raining, or storming, and yet somehow regardless of her moods, with her you can relax and remember that you are a part of her.
She is like a mother wrapping her arms around you in the scent of the trees recently visited by the rain, singing to you through the surging of the water, hugging you in the warmth of the sunshine, and rocking you to sleep as raindrops fall on the roof. She is the ultimate earthly mother, because she is always there. She has after all been here for billions of human beings for thousands of years.
Each one of us is capable of learning how to love life as it is and then to live in trust of the Divine. When that happens, life reflects that trust and the world reflects a sense of ease. If you have not been able to safely trust in your life, you might consider beginning a relationship in trust with Mother Earth.


Addressing the Unworthiness You Feel
Now, worthiness. As you feel more safe, allow yourself to notice the subtle ways in which life is supporting you—not because you have earned that support or because you have done something to push it away. You are supported because you exist. Food grows that humans can eat. Water nourishes your body. Sun warms you and charges you with energy, and on and on.
Unworthiness occurs because you think you have done something wrong and as a result have been denied love. Unfortunately, this is often played out between parents and their children, where the withholding of love is used as punishment.
In the Holding meditation I share for free at my non-profit site, New Dream Foundation, you get to discover and get comfortable with Divine love—a love that is ever present and cannot be earned or withheld.