Healing Resources from Misa
Books • Courses • Sound Healing • Private Sessions • Intensives
Self Healing is your birthright...
"Within each of us is an innate ability to heal—to create our own healing miracles from the inside out. This is our birthright."
—Misa Hopkins
Do you believe that self healing is your natural birthright, but haven't been able to actually heal a chronic condition?
First, it helps to acknowledge that you are not broken and you do not need to be fixed. Your body and your emotions are inviting you to become aware of beliefs, feelings, or needs that are keeping you trapped in suffering. They can be changed, opening you to true self-healing and even more importantly, to a greater awareness of your Divine self.
Why we don't heal… and what you can do to change it…
If you're tried a lot of things to heal and you're not seeing the progress you want, then there is a reason that you are stuck. We get stuck in our healing process because our fears and doubts are stronger than our intentions.
Because these fears and doubts are as uncomfortable as the root behind our illnesses, we suppress them. The fears take charge and we are stuck. Sometimes our own intelligence gets in our way, because we have learned that the way to be successful is to figure things out.
However, I have discovered that at the root of illnesses there are buried emotions, beliefs and unmet needs. And it can be a tangled knot to figure out for yourself what needs attention.
But you can lovingly and gently untangle the knot so that you can experience real and lasting healing…
…if you are willing to slow down, release the sense of panic, soothe the emotions, discover your unmet needs and meet them in new ways, and open to your spiritual gifts with loving compassion.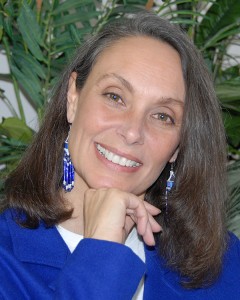 Vol 4: Insights into creating the world we desire, the truth of Mary's life with Jesus, more.
Step into your own personal medicine wheel and summon your spiritual powers to create the life your really want
Awaken and hone your psychic gifts and intuition to better health, better decisions and a fuller life
Women of Power and Spirit Membership
Subscription to special recorded guided meditations for going inward in your healing and awakening—including course discounts
Online group mentoring calls with Misa supporting your direct path to living your legacy now—including couse discounts
Misa's talents as Sound Healer shine in this full catalog of Sound Healing CDs and MP3 downloads
Misa records a personalized Sound Healing CD just for you and your specific needs
Be sure to take advantage of Misa's complimentary resources to support you in your journey of healing and awakening.