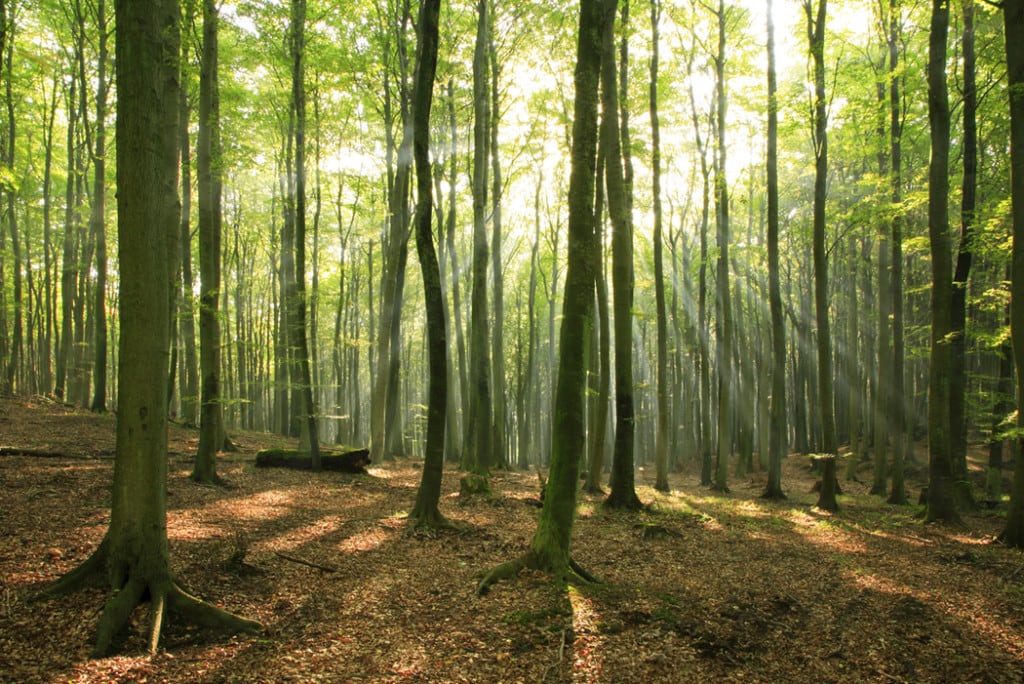 If you are an empathic or sensitive person, this simple natural healing approach could help you heal depression and find greater peace in your life.
Have you ever noticed how much better you feel after a walk in the woods or along an ocean beach?
Have you noticed that some or all of your pain seems to slip away as you breathe in fresh air and fall into the restorative rhythms of nature?
Have you ever wondered why you feel better when you have more interaction with Mother Earth?
Believe it or not, there is a physical phenomena occurring as well as the emotional, and spiritual benefits you are experiencing. The phenomena is the result or your circadian rhythms coming into balance.
When you are out of balance with the earth and nature, you can become ill
In Chapter Two of The Root of All Healing: 7 Steps to Healing Anything (in the second step), I share some specific symptoms of illness that occur when our circadian rhythms are out of balance. Here is an excerpt from my book:
The effects of being out of balance with natural circadian cycles is explained in a white paper by Apollo Health Incorporated: "In reality circadian rhythms control the timing, quantity and quality of the hormones and neurotransmitters the body produces and eventually secretes. Hormones and neurotransmitters are the elements that determine how we feel, our sleep patterns, our appetite, our sex drive and other sleep and mood related issues. When functioning properly, our circadian rhythms create circadian balance. When out of balance, quantity, quality and timing of hormone and neurotransmitter secretion suffer and our bodies suffer from a circadian rhythm disorder (CRD)."
The symptoms can be found across a number of diseases and chronic ailments, so consider the implication for you of spending more time in nature. These rhythms, and your connection to nature, are so fundamental to health that the famous Sioux elder and healer, Black Elk, required someone to put a mattress under a tree and sleep on the Mother Earth for four days before he would do healing work for them.
Mother Earth stabilizes empathic and sensitive people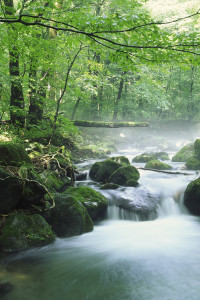 This relationship with Mother Earth is particularly important if you are sensitive or empathic. Empaths very quickly gain their sense of clarity and equilibrium by spending time in nature. When you are feeling overwhelmed or confused, some of the best medicine you can give yourself is time with Mother Earth.
When you are living with the Mother Earth, rather than on her and you are feeling at peace, the Cherokee call this relationship, "The natural." In my experience, "the natural" means we experience no emotional or physical turmoil because we are living within the natural order of life.
The natural order of life is filled with respectful co-existence and love, including our relationships with the elements, animals, plants and other humans. When we are struggling, we lose connection with the natural order. No wonder Black Elk required his clients sit and sleep with Mother Earth before giving them healing energy.
The Earth can help empathic people heal depression
When I was my most depressed, I took a long walk every day, and I weekends I frequently went for long hikes. The time in nature allowed me to shift my sorrow and anger into a peaceful coexistence with my life. I didn't know then that I was empathic, but I now understand that my time in nature was helping me let go of worries and concerns I was picking up from other people. And of course, I was letting go of my own fears and concerns at the same time.
Once my inner peace was restored, I was ready to meet the world again as a calm and centered person. Eventually, may walks led me into many moments of absolute joy.
I'm not the only person who has experienced this. In my interviews with people all over the world, I find a common acknowledgment that time with the earth has played an instrumental role in helping many people heal depression and more easily live with their empathy and sensitivity.