Have you ever found yourself assuming responsibility for the reality you are experiencing, only to realize that you were actually blaming yourself?
Instead of blaming someone else for how badly things were going, you blamed yourself, under the guise of taking responsibility.
I watched myself do this when I was trying to gain some weight. For many people, their need is to lose weight, but in my case, I had lost too much weight and it was effecting my ability to regain my health.
In an attempt to take full responsibility for my life, I stopped blaming my parents for what I had learned, and blamed myself for my inability to meet my own standard of success fast enough.
Shifting blame isn't really assuming responsibility, but if you are like most of us, you have probably done it at some time. As you know, if you have read chapter five of my book, The Root of All Healing, blame is a form of self-punishment that prevents healing from occurring.
Even though you are ultimately looking for a way out of the helplessness that you are feeling, blame toward yourself or anyone else perpetuates anger and anger perpetuates illness.
You can't heal when you are feeling angry with yourself or anyone else. Anger and healing are not compatible energies.
Compassion is required for healing, so if you are committed to assuming responsibility for the reality you are experiencing, you need your compassion in order to enjoy the healing that comes with assuming responsibility.
So What Do You Do About the Anger?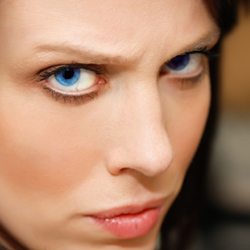 I recommend giving yourself a healthy way to work out the energy of your anger physically, like taking a run, walk or bike ride. Even taking a shower can allow the anger to dissipate a bit.
Then Hold your anger in compassion. Many of my clients use this Holding Guided Meditation to attend to their emotions.
Anger has a message for you, and that message lies underneath your feelings. Anger is showing you that you did not take care of yourself in some way. Anger, as an adult, is rarely about the actions of other people, and almost always about how you put yourself in harms way. Perhaps you did this as a result of childhood conditioning, but you put yourself into a situation that is not working for you in some way.
You can also find yourself feeling angry because things aren't going the way you want them to, not realizing that the Universe is trying to align with an intention you have stated. In order to fulfill that intention, patterns in your life need to change. As the predictable patterns in your life start changing, you might find yourself feeling quite uncomfortable, and as a result become angry about circumstances happening in your life.
This is an important time to get the underlying message. So consider, blowing off some of that energy with a physical workout, and quieting your mind and emotions enough to receive the greater message, and ultimately, the greater opportunity.
Self-responsibility Is About Receiving Your Intuitive Messages from Source, and Not Blaming Anyone If Things Are Difficult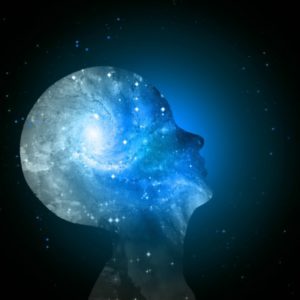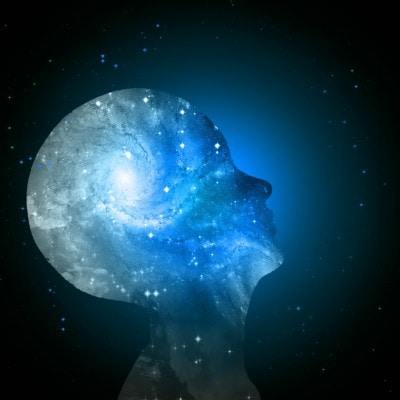 I once heard a doctor suggest that we are just not that good (powerful)—if we think we are solely responsible for everything. I agree. There are many factors that influence our lives. The only way you are able to gain greater perspective about those intertwining influences, is to step back and reflect.
That means, you need to understand how your anger works, how it gets triggered, and when it needs to take a back seat.
You'll also find it quite helpful to see life as a tapestry with many weavers. The choices of one weaver influences the choices of another. But at no time does someone else's choice have to disrupt your peace and harmony. That is an inside job.
Anger frequently arises because you feel disrespected, unseen, harmed, unheard, undervalued, violated, unappreciated, and more. In situations where your life is at risk, your anger might very well help you save your life, but that said, there is another energy behind anger that will serve you even better. This is the energy of the observer.
When you engage the observer within, you know how to step back and observe what is happening, rather than react with anger or blame. You observe at a deeper and more expansive level, so that the greater message from the realm of your intuition can be revealed.
In this way, you are able to see your best course of action and take responsibility for your choices and actions, without blaming anyone. You are better able to see the series of feelings and events that led to your choices and theirs. By seeing the greater picture you are observing from Divine perspective, where it is easier to see more clearly and feel compassion. And in your compassion, all things heal.
Self-Responsibility—Accessing Intuitive Messages From Your Subconscious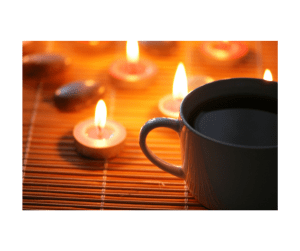 I was traveling with my medicine elder and her partner and had an interesting dream that concerned me. I shared it with my elder, as I share it with you now.
My elder, her partner and I were in a car traveling together. Her partner liked to collect rocks and had filled every ash-tray and holder in the car with rocks. The rocks stood out in my mind as being very significant. The three of us got in the car and were in a serious car accident.
When I asked my elder to help me understand the significance of the dream, her answer was simple and profound. She told me we would tell her partner not to put any rocks in the car.
"That's it?" I asked. "We just make sure there are no rocks in the car while we are traveling together?"
She then patiently explained how actions influence other actions. She told me that every circumstance is the culmination of probabilities that have come together. By changing one probability, you can change an entire thread of a potential circumstance.
In other words, I had been given me a sign and a warning. By changing one single event, we could change the probability of being in an accident. Not one single rock was put inside that car for the remainder of our trip, and we did not experience an accident.
Was this all a coincidence? Maybe, but I really don't think so.  I've had warnings in my life that I did not heed, and ended up being challenged. I learned a valuable lesson about what happens when I choose not to attend to a warning.
You Receive Warnings and Guidance Through Intuitive Messages That Help You Avoid Pain and Discomfort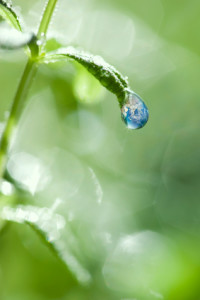 During this same period of time when I was studying with my medicine teacher, I was getting ready to go to her house to pick her up and take her to an appointment.
As I went to get in my truck, I realized I needed to put oil in the truck. Immediately, I heard very clearly to wait to buy oil to do this until I got to my elder's house. Instead, I went to a nearby store, picked up oil and put it into my truck before leaving. I only got half way there, when I was stopped on the freeway because an overturned semi was blocking all the lanes.
Assuming self-responsibility requires that you attend to the warnings and messages you are given. And when you have not listened to and heeded the warnings, it is a kindness to Hold yourself in compassion for the lesson you have accepted into your life.
Blame is a natural response to painful situations, but not a very useful one if you long to heal. I have found it is best to take your anger into compassion immediately, so that it can die a natural death in the arms of your love. In the freedom of compassion, you are able to be fully present to the healing potential within you, inviting that power to work on your behalf.
Here is an interview I did with Krystalya Marie' at Energy Healing for Mind, Body and Spirit on this same topic: