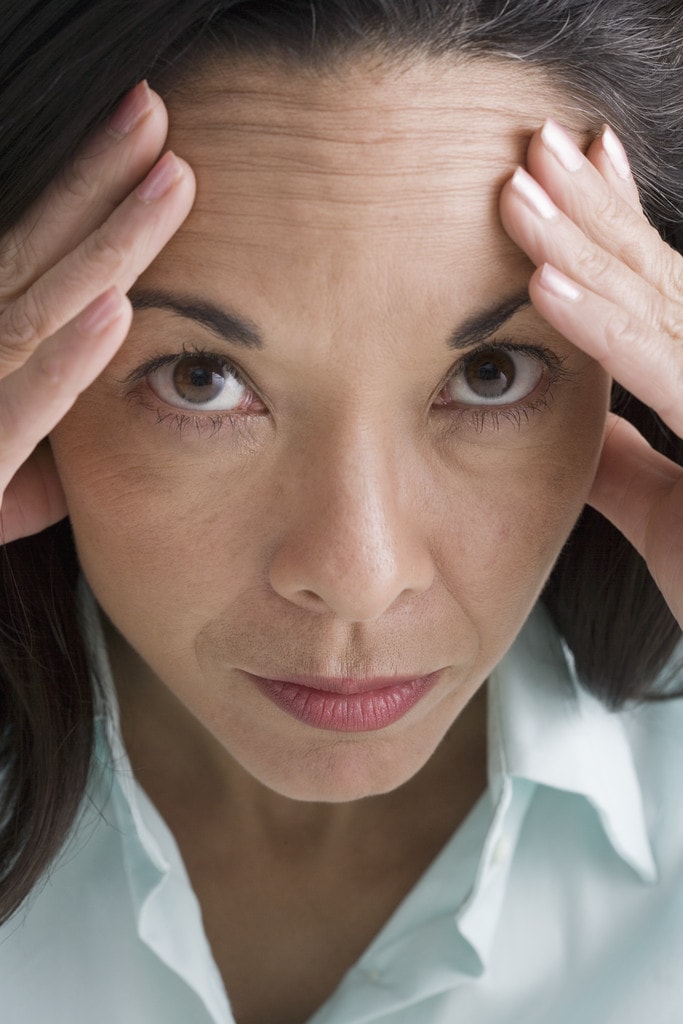 Is there any way to get rid of migraines?

This is a reader question that I thought might be helpful to many. If you have submitted a healing question to me, I'll do my best to get to it. Keep in mind that I receive a lot of questions. If you want an answer specific to your needs and/or you don't want to wait, I suggest you consider a healing reading. You can find out more about those at the bookstore in this website.
Migraines occur for a variety of physical reasons. Some of the more common physical causes are: allergies, stress, or hormonal imbalance. They can last for several hour or days, and are extremely painful.  Many experience additional pain accompanying the migraine, such as vomiting, nausea and sensitivity to light or sound. http://www.medicalnewstoday.com/articles/148373.php
When I energetically see a migraine, what I tend to notice is too much energy in the brain. I was once able to help a woman by sharing with her to her that her crown chakra was wide open with white light streaming in. I explained to her that while we tend to think white light is a good for us and that having open chakras is healthy, you can end up creating pain if you are running too much energy too fast for the cells of your body to be able to absorb.
I encouraged her to let her crown chakra rest along with her mind and body. Within a couple of hours, she was feeling much better. Now she knows if she starts feeling the onset symptoms of a migraine to check her energy body. If she is drawing in an abundance of energy through the top of her head, it is time to shut down a bit and invite herself to receive a softer, more gentle vibrational frequency of light, such as a color of light that feels appealing to her. Better yet, she has discovered she avoids a headache even more quickly if she uses a meditation I taught her that takes her into a cool, pool of water at night. She quickly cools down and relaxes, avoiding the migraine.
Not all migraines are due to physical problems. I have discovered that intuitives and empaths can experience severe migraines when they are not using their healing and empathic gifts. The energy literally backs up in their bodies until they experience that back-log of energy as physical pain.
I knew one empath that got migraine headaches whenever there was significant volcanic disturbance. Another tended to get headaches if she relied more on her logical mind than her intuition. In each of their cases it became important to honor their empathic an intuitive natures so that the headaches simply ceased to occur.
The earth empath that tended to get volcanic headaches learned to listen to signals in her body that told her when a volcano was active. She then went into meditation to be present to Mother Earth's activity. When she held loving space for the volcanic activity, she prevented herself from experiencing migraines.
In the other case, my client incorporated her intuitive wisdom into her daily activities at work. As she honored her intuitive insights along with her deductive insights, her headaches went away.
If you are having a difficult time preventing migraines from happening and you have not identified a physical cause that can be corrected, you might want to consider that your migraines are originating from an energy imbalance within you. If you are closed off from your intuition or empathic, energy healing gifts, or if you are running too much energy for your body to absorb, your body pays the toll.
Running too much energy is a common symptom of a world that value achievement and doing. Running excess energy can be a way to attempt to accelerate your spiritual awakening or simply sustain you during a long work-day. You might even be doing energy healing to prevent or cure a migraine and you might be discovering that it is not working. In my experience, our usual methods of energy healing don't typically work once the headache is setting in because you now need a different approach.
In addition to being a "being of light," you are also naturally a being of darkness. Unfortunately, we have equated darkness with evil instead of its true place as the compliment to light. The concept of yin and yang energy (sacred feminine and sacred masculine energies) is a more balanced perspective of energy in the universe and in your body.
If your mind is not getting enough rest in the darkness, your cells are going to cry out in pain. Darkness is the place of rest, stillness, silence and lack of activity—necessary for you energetic body to actually sustain itself.
When you have a migraine, you naturally want to be in the dark and quiet because it is soothing. Your energy body needs the same thing. And you can call your energy body into the soothing, healing space of the darkness. Some of my clients have had very good results with a meditation I created that helps you quiet your mind to rest in the darkness. This is the same mediation I mentioned above that I taught my client. You can find it here. It is a very simple meditation, and it works.
Is there a way to get rid of migraines? If you have seen a doctor and attempted to prevent your migraines using modern medical assessment and treatment without success, consider that there may be an energetic source of your pain.