A Metaphysical View of Multiple Sclerosis
Before I left for the Northwest, one of my readers asked me to discuss the metaphysical meaning of MS. For those of you that have read my book, The Root of All Healing, you know that topic is very close to me.
I've self-healed from the onset symptoms of multiple sclerosis (MS, and getting to the emotional root behind that illness was quite a journey for me. I truly found it difficult to accept the belief, and inherent emotions, that triggered MS.
Symptoms of MS are unpredictable and vary from person to person. Symptoms may be mild, such as numbness in the limbs, or severe, such as paralysis or loss of vision.
It can even take a while for a neurologist to identify MS as the source of your conditions because it is not considered to be an easy condition to diagnose. To me, that means it really helps to be tuned in to your own body.
The National MS Society explains, …most MS symptoms can also be caused by other conditions, which means that the doctor needs to rule out all other possible explanations.
While you might or might not have a clear diagnosis, being a little more familiar with the metaphysical meaning behind MS, might help you in attending to its spiritual and emotional root immediately for your self-healing.
Here is what I heard in meditation about Multiple Sclerosis:
MS is rooted in a form of overachievement. It is based in a desire to be all things to all people.  A wounded ego persists in telling you that the salvation and hope of others is based in you and your decisions.  
This may or may not be evidenced as an active life. Even if you are not an external overachiever, internally this driving belief gives you little rest. Then when your nervous system can't take the pressure any longer, your body crashes in some form, forcing you to have to stop, rest, and let others become responsible for their own lives.
MS is the result of greater compassion and concern for others than you have for yourself.
Honoring the Emotional Needs Behind MS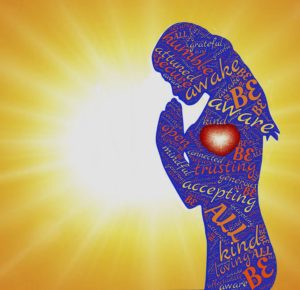 No wonder this is challenging to diagnose because a wounded, over-achieving ego could play out in the physical body in various ways, depending upon the wound.
In my case, it was based in a burning desire to be special—more special than anyone else. So to be that special, I developed a type of savior complex that raised me above all others in order to help all others.
Of course, what I actually created was separation from others, and ultimately from my experience of the Divine and ultimate oneness with all.
What was the remedy?
I honored my need to be special. The ego is very particular about what it wants. Mine wanted to feel how special I am. So, I gave the ego what it needed in a healthy way.
I began noticing my unique gifts and talents because I hadn't yet honored them within myself. I noticed my good heart and loving nature. I quieted my critical inner voice and nurtured my complimentary voice.
When I began feeling special about myself, I naturally noticed that the people in my life were also very special. Eventually, I delighted in the special nature of every person I met. (Now you know why I love to do readings. I get to see and speak to the powerfully special and unique gifts in everyone.)
As my ego was honored and given permission to rest, my own healing sounds penetrated to the very core of me and eventually the MS symptoms were simply gone.
By the way, I'm happy to share the love.  I have 3 Sound Healing recordings for Multiple Sclerosis available.

Louise Hay has a very different perspective about MS. I was surprised when I read it, because for the very first time I'm having difficulty seeing an intersection between her intuitive insight about it and my own. Maybe I was just too close to it personally to see the intersection, so here is her perspective for your own discernment:
Mental hardness, hard-heartedness, iron will, inflexibility. Fear.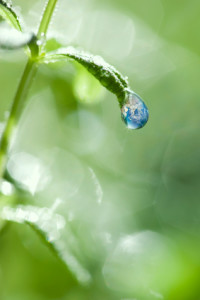 I experienced it as caring too much. Perhaps my impulses became a form of inflexibility and iron will that didn't allow for the tender care I needed for myself. Perhaps you have your own intuitive insights about the emotional root behind MS. I'd love to hear about your experience.
I do know this—if we allow it to be, the ego can be a fabulous teacher, showing us what we need in order to heal and fulfill our potential. Is it possible that your own answer lies in getting to know the needs of your ego, and finding a way to honor those needs in a healthy and meaningful way?