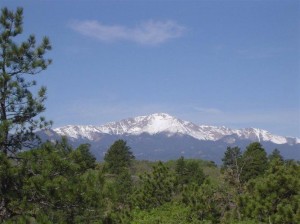 3 Natural Healing Approaches for Reducing Stress in Your Life
"How do I heal my stress?" I received this question from several of my readers, and this one really struck home with me. I was once the queen of stress! Perhaps some of you feel that way, like you are or have been kings or queens of stress in your own life.
You don't have to stay that way. You can do something about it, and you probably have more control over this that you realize. Here are three ways you can begin reducing stress right now. I suggest you choose one of these steps to begin. Feel the difference implementing just one step can make for you. Then, engage one of the other three steps. As you take each step, you'll begin to see just how much influence you DO have in creating a life of greater peace and enjoyment.
1. Know the Difference Between Positive and Negative Stress
There are two kinds of stress that could be affecting you: negative stress and positive stress.
Negative stress makes you feel depressed and your body won't relax after you've completed the stressful experience.
Positive stress gets you excited and energized. This is when you loose track of time. You are having fun and you are jazzed, even if you are doing something that is on the edge of your abilities.
If you'd like a more detailed look at these two kinds of stress, here is a great description at Just Ask Hope.
Being busy can add to negative stress, if you expect yourself and every person around you to be some kind of super-person. I've been a busy woman most of my life, and at times, I was definitely experiencing negative stress. I was tense, anxious, dissatisfied with life and depressed.
However, I've also experienced positive stress. When I was acting, I became very stressed on opening night or whenever I needed to audition. I was at the edge of my comfort zone, and I was scared, but I was also excited. It was a rush and I loved it.
It's helpful to be aware that you can also become addicted to the adrenaline rush of positive stress, creating more stress than your body or psyche is ready to handle. On the other side of the rush is the crash, and the physical stress your body has to absorb. As with all things in life, it's about finding your balance point.
If you are feeling as though you are experiencing too much negative stress, stopping even for half a day will give you some immediate perspective. Creating time to slow down, reflect and lovingly tend to yourself, will go a long ways in releasing negative stress.
2. Take a Retreat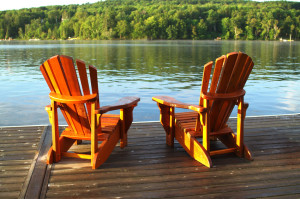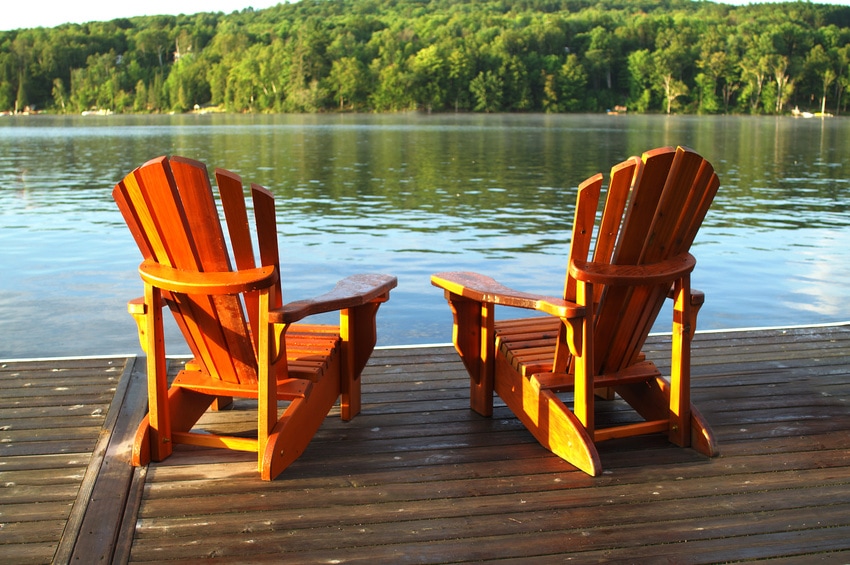 When you have reached a point where you are feeling negatively stressed too much of the time, it is time for a retreat. I mean—stop the clock, no responsibilities, no one to take care of or answer to, no excuses, put the brakes on your life—retreat.
Ideally, you'll take that retreat for as long as you can afford to financially. If you have the ability to get away for a month, that's fabulous. If the best you can do is a week or a weekend, I recommend grabbing it. If you are looking at your budget, and thinking, "I might be able to afford to leave the kids with a babysitter for an afternoon, then give yourself an afternoon."
Give yourself the best opportunity you can to slow down, reset, and gain better perspective about how you really want to live your life and what you can do, using your unique gifts and talents, to create the best life for you—without negative stress.
Best of all, get out in nature during your retreat. Lots of research has been done documenting the effects of nature's negative ions on physical and emotional health. So when you plan your retreat, make sure you are going to get plenty of time outdoors in a pleasant setting.
If you have been putting a lot of pressure on yourself, you might find it difficult to imagine creating time and space to tend to you. I remember telling my therapist I couldn't imagine when I would find time in a day to sit down and meditate for just 10 minutes. For me, being busy and feeling stressed were one big uncontrollable ball of energy.
When I finally gave myself permission to sit down for those 10 minutes a day and do nothing at all, I started to get the picture. I was stressed because my relationship to life in general was full of unreasonable internal expectations.
My expectations of myself and anyone in my life were completely out of proportion from anything anyone could consider to be normal. It took me a while to realize my internal dialogue was putting more pressure on me than anything from the outside world.
Many of us have internal dialogues in which we put a lot of pressure on ourselves, and we end up feeling like failures before we ever get started. It's important to shift the inner expectations so that you are spending more time actually enjoying your life. The more you enjoy your life, the more successful you will be, using your own, personal measure of success.
Private and semi-private retreats are a powerful way to slow down, take a break and reset your expectations into ones that are in perfect alignment with your joy and purpose.
3. Get Help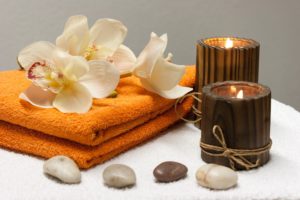 If your body had been taking a toll from experiencing too much negative stress, it might be time to seek out a knowledgeable healer, nutritionist or doctor. Personally, I prefer doctors that base their work in Functional Medicine, because they are more comfortable with someone like me who wants to be able to share the insights I'm getting in my dreams and meditations without scaring them. And Functional Medicine practitioner lean toward natural approaches whenever possible and appropriate.
You may find it beneficial to seek therapeutic assistance for childhood or karmic emotional issues that contribute to your feeling stressed. I have used traditional talk therapy, massage, emotional release techniques, ancestral lineage clearing, hypnotherapy, past life regression and meditation to help me witness and honor my feelings, until I can empathetically release my attachments to my past and future.
Spiritual counseling and energy healing can help you unlock curses, release spirit attachments, heal past life emotional trauma, reclaim your soul, find your purpose, identify your spiritual gifts, and learn how to use your spiritual gifts in service. I've seen repeatedly how unrecognized and unused spiritual gifts can create significant anxiety for people. It's important to be living in alignment with your soul's purpose. Here, you can get an idea about how I approach counseling, to help individuals identify their purpose and use their spiritual gifts for greater peace and fulfillment.
Self Healing Exercise for Decreasing Negative Stress
This exercise is from my Breakthrough Healing System that you can use right now to decrease negative stress in your life: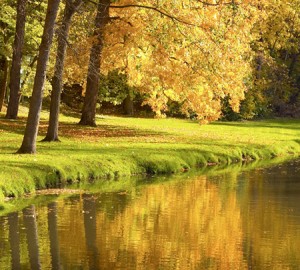 Choose a period of time, anywhere from half a day to a week, in which you will do ONLY those things you wish to do. This means you may have to plan to ensure your family is taken care of properly and you are free from any work-related or social obligations.
The only caveat is that you do not do anything that would be exceedingly harmful to yourself or someone else, or that simply feeds an addiction (to certain foods, drinks or unhealthy habits). If you want to go rock climbing and you have never done this before, by all means do it safely with assistance and proper instruction.  If you are in the mood to yell at your former spouse that would be considered harmful to them and is not appropriate for this exercise. This is not about engaging in harmful indulgence.
The idea is to let go of all the "I shoulds" for a while. Put no pressure on yourself, and create space to discover your true and healthy desires. The space gives you an opportunity to hear the quiet inner voice that knows what is really important for your happiness and well-being. You might find you spend the day resting, exploring, visiting, nurturing yourself, or discovering an old hobby you used to enjoy. The voice of "I should" is on break, and when it arises in your mind, you can lovingly remind it to go back to sleep until it is truly needed.
If you like this exercise and want to learn more ways to create greater balance and positive stress in your life, you'll find lots of exercises in my Breakthrough Healing System.
If you do this exercise, I truly hope you will let me know how it goes for you. It is a wonderful way to start releasing the pressure valve. Using the exercise, you will be able to see how attachments to expectations (past or future or both) have been driving your life, rather than your love and joy for life. And best of all, you will have given yourself taste of how good stress-free living can be.