What is the metaphysical meaning behind digestive disorders and digestive health?
Before we talk about the metaphysical meaning behind digestion and digestive issues, I'm going to ask you to do something that might be quite challenging for you. But if your digestion is important to you, consider suspending all of your beliefs about food for just a few minutes as you read this, so that you can quietly and serenely hear YOUR BODY'S wisdom about it.
If you believe in metaphysical healing that might seem quite obvious, but diet is one area in which I watch people form very tight attachments to their beliefs and emotions around food, as well as to food itself. If you are attached to the specific foods you eat or your dietary life-style, and are not willing to consider changes, this article probably won't help you.
If you are willing to consider that your body is saying to you, through your digestion, about your whole life style, this article can help you turn digestive issues into digestive health.
Let's define digestion
Let's define the physical function of the digestive system. Here is one of the simplest definitions I've found from Medicine.net (http://www.medicinenet.com/script/main/art.asp?articlekey=2994):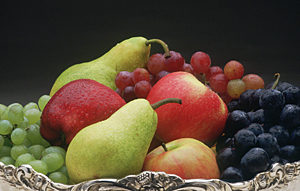 The system of organs responsible for getting food into and out of the body and for making use of food to keep the body healthy.
Here, Dr Ananya Mandal, MD helps us define digestion by looking at two occurrences of digestion at news-medical.net (http://www.news-medical.net/health/What-is-Digestion.aspx):
Digestion refers to the breakdown of food into smaller components that can be absorbed into the bloodstream. This digestion or catabolism is divided into two types – the mechanical digestion of food that occurs in the mouth when it is physically broken up into smaller pieces and the chemical digestion that occurs in the gastrointestinal tract when the food is broken down into small molecules by digestive enzymes.
Your immune system and digestion
Your immune system's strength is directly affected by what you put in your gut. In the article below, I love the explanation about the work of your digestive system in determining what is good and what is bad for you. There are ways you can help out your digestive system, so be sure to check out their recommendations on "What is Good Digestion?" (Yes, the site is about Irritable Bowel Syndrome, but it has some simple and clear explanations about your digestive system).
In order to maintain a good digestive system, and prevent digestive disorders, you need to develop good habits that will sustain you. If you want a strong immune system, and you are willing to support your digestive system,  this article at Collective Evolution offers some tips for maintaining healthy digestion in relationship to your immune system.
Here's the metaphysical perspective I received in meditation
Digestive health is about what you digest in life. It is about receiving the gift of life, and being able to break it down into its component parts for better acceptance, or to eliminate it. It is about becoming aware of what you are asking your body, emotions and spirit to take in. This process teaches you to pay attention to what you are taking into your lives physically, mentally, and emotionally.

Digestive disorders are about a refusal to process what is coming in. Your system is responding to what you are receiving as a toxin.

With healthy digestion you are receiving the nourishment of life, in accordance with the design of your body. You are taking in ideas and being present to emotions in such a way that ideas that do not align with you pass through and difficult emotions are met with such love that they release.
Ideally, you spend the majority of your life digesting food, ideas and emotions that are pleasing to you and fill you with love. The natural outcome is radiant vigor for life.
Your digestion, your empathy, and your feelings about life are integrally linked
You digest more than your food. You digest ideas, energy you've pick up empathically, how you feel about your life and the lives of others, the state of the world, and more. I've met empathic people who weren't aware of how much they were actually attempting to digest.
If you are taking in a lot of worry, fear, and doubt, you are going to have a difficult time, because those are uncomfortable energies to take in. However, if you are able to hold those energies in compassion so they can transform, and you free yourself to ingest more delightful energy, you'll have a much easier time digesting.
Of course, you want to be on a diet that is good for your particular body, and building your immune system, but if you are looking after your physical needs and still finding it difficult to digest, you might want to take a look at what else you are trying to digest.
If you would like to explore a your own relationship with your digestion, your immune system, and your feelings about your life take a look at my Breakthrough Healing System video course, where you will learn some methods for tuning into your body and emotions, so that you can understand what your body is telling you.
Your digestion, from a metaphysical perspective, is an opportunity to commit to ingesting the physical, emotional, spiritual and mental nourishment that fills your life with love and joy.