Women of Power and Spirit—Inspirational Interviews
Healing and Awakening in the Sacred Feminine
In the middle of the self-healing journey, sometimes you feel alone. Sometimes you want to give up hope. When those moments arise, I invite you to come here.
This interview series introduces you to women who have faced overwhelming challenges. By opening to their spiritual natures, they overcame the odds—chronic health conditions, rough relationships, profound grief, regrets, abuse, and more—to create lives of health and joy. They discovered the healing gifts of compassion, creativity, quiet moments, and their intuition—qualities of the Sacred Feminine—and necessary for lasting healing. You will find their stories to be authentic and life-inspiring. And you will hear many of them say, "if I can do it, you can too!" (Guys, you haven't been forgotten. I'll be finding and sharing your stories next!)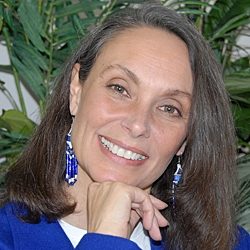 Featured Guest—Ariann Thomas, J.D.
A powerful vision showed Ariann Thomas how to heal generational patterns of abuse and pain. Since then she became dedicated to helping individuals heal through Ancestral Lineage Clearing. She has written two books on the subject, including her most recent book, Changing Our Genetic Heritage: Creating a New Reality for Ourselves and Future Generations. By releasing the past beliefs held by our ancestor's culture, our family's stories, and our own life's traumas, we can live a life filled with all we desire. The most significant impact to this work is that our healing also affects future generation and their health and happiness. Listen to my interview with her about the science and energy medicine of healing our genetic heritage. Then, grab a copy of her book here.
Create Your Own Healing Miracles
Get Free Healing Support from Misa Now
Sign up to receive periodic Inspired Healing messages from Misa, including new interviews, self-healing articles, special healing-related offers and more. You'll also receive a free subscription to Prescriptions from Heaven, inspirational e-cards in your morning inbox to start each day off right!