What if you could transform your greatest pains and fears into the fulfillment of your greatest dreams?
Harness your powers to heal and manifest, so you can relax and enjoy your life!
isolated and alone in your healing and spiritual growth
like you don't fit in

stuck in your healing and fulfillment
confused about the visions and spiritual insights you receive
the tools to attain greater clarity in making decisions and providing guidance

to manage your empathy and energy in order to better serve others

to connect with other changemakers and women of power and spirit in fulfilling your true purpose
affordable, regular support to help you keep your healing and spiritual growth on a successful track
Misa has been there and can show you how to turn your challenges and pain into your ultimate healing, purpose and service—in these Women of Power and Spirit Circles: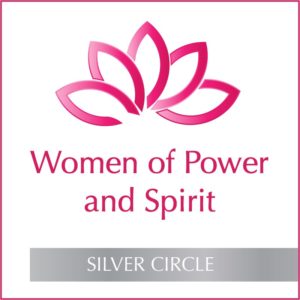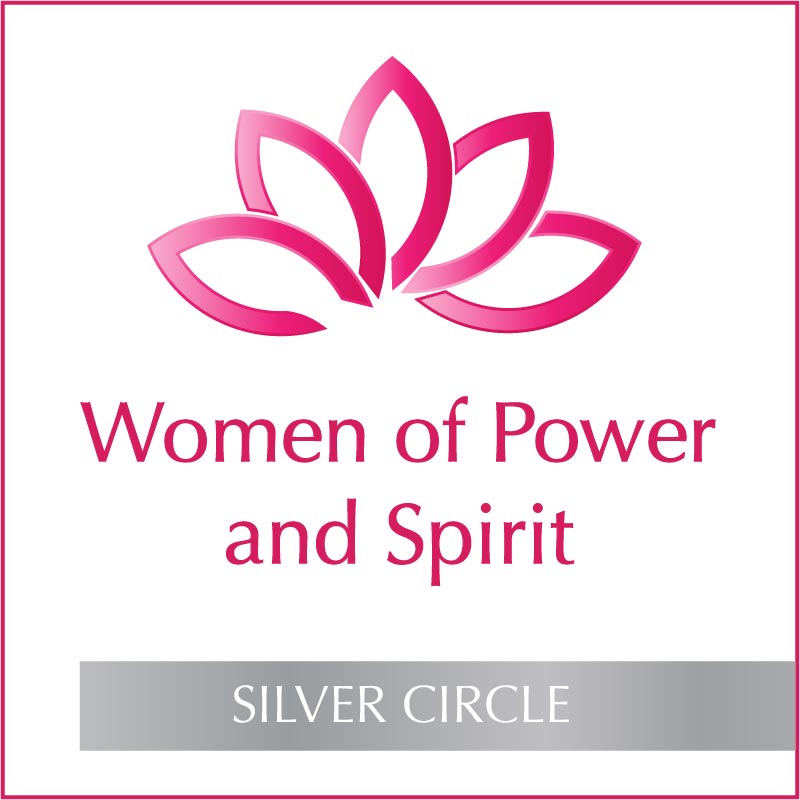 In the Silver Circle, go deeper inward to transform your physical and emotional challenges into healing and happiness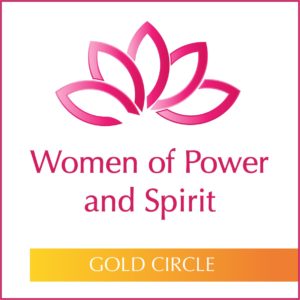 In the Gold Circle, expand on the Silver Circle to go further outward with the wisdom and service you are here to share
… you awaken your power to transcend pain and fulfill your dreams.
In the Silver Circle you:
change limiting emotions and beliefs into new, uplifting ones for your fulfillment
let go of anxiety, worry and depression, so you are free to live your happiest life
reclaim your energy to enjoy life as you put an end to negative thoughts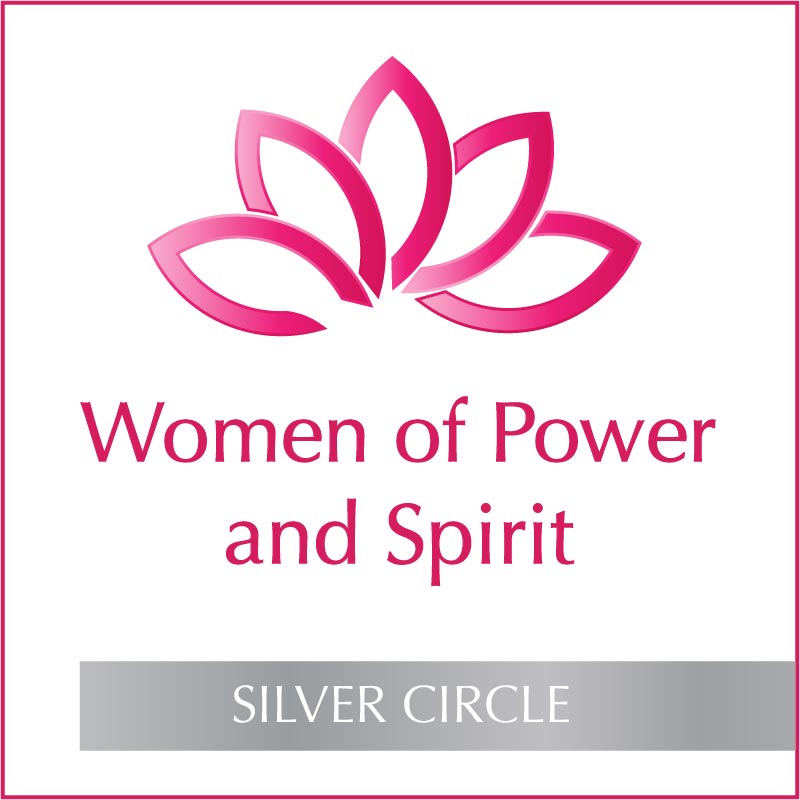 … you turn your healing, spiritual insights, guidance, gifts, and lessons into purpose and service.
In the Gold Circle, you get all the benefits of the Silver Circle and:
turn your spiritual gifts, dreams and visions into your purpose.
learn to use your sensitivity as a strength you can rely on rather than a burden.
manifest your deepest desires as you create meaningful service using your greatest gifts.
Transform your best and most difficult experiences to fulfill your unique purpose with semi-private coaching via live interactive video calls with Misa (twice-monthly)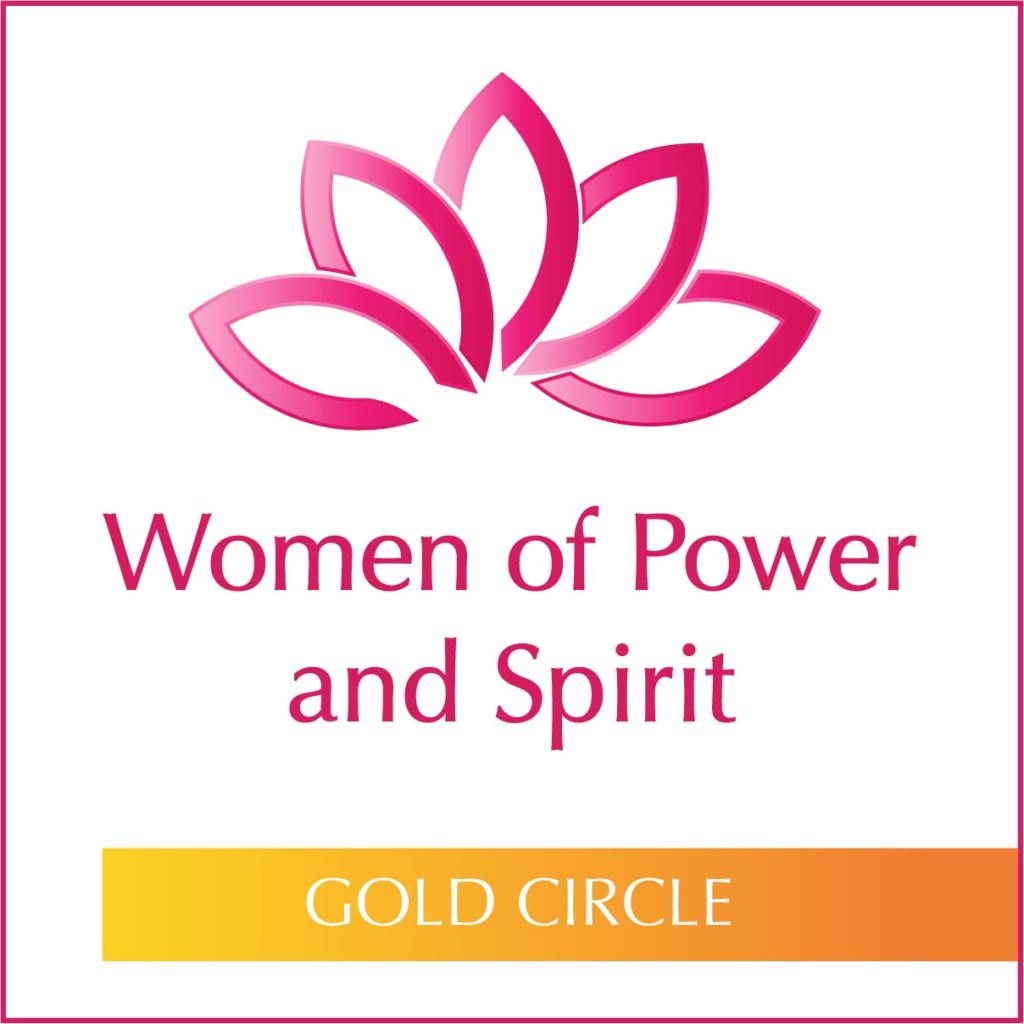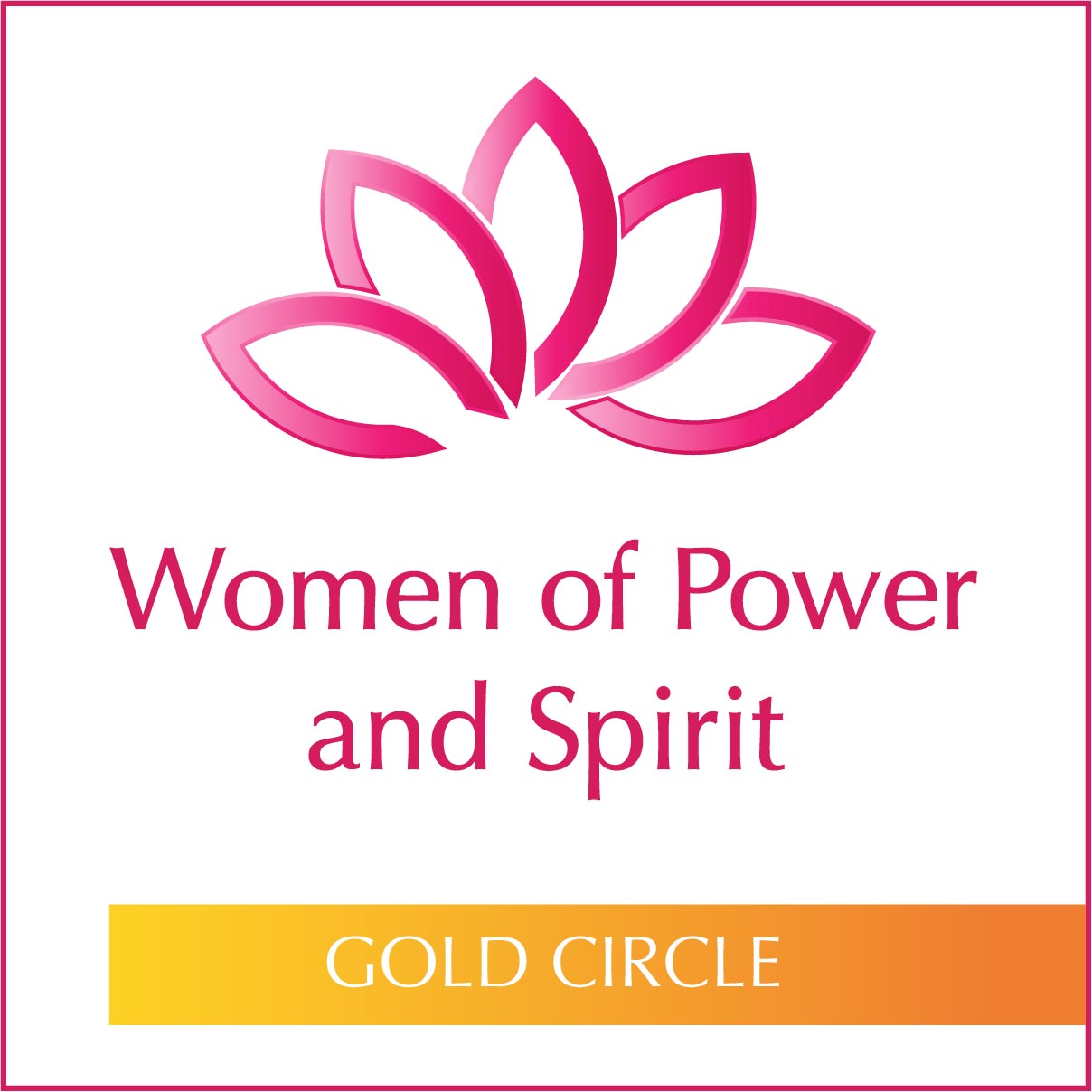 What You Get in Both Circles
Regular audio exercises for healing and manifestating in the Sacred Feminine
Misa shows you how to use Sacred Feminine and Sacred Masculine principles to create a balanced, healed and vibrant life—exclusively for Circle members.
Misa expands on her most loved Prescriptions from Heaven, with spiritual insights and tips on topics like:
Healing
Prosperity
Attracting a partner
Fulfilling your Ppurpose
Feeling compassion
Letting go of painful Ppasts
Adopting new beliefs
Changing old patterns
Letting go of judgments
Finding your passion
And more
*Silver Circle members receive audios every other week. Gold Circle members receive them weekly.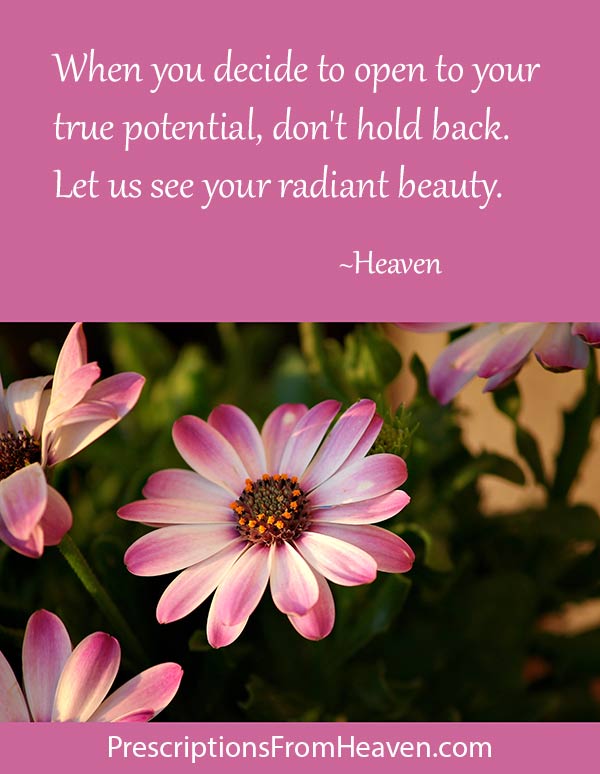 "Your messages have helped and are continuing to help me through many difficult times and decisions I need to make." —Laurel
Change your reality at the subsconscious level with ongoing special Holding guided meditations
To compliment each audio exercise, Misa also takes you into a matching new Holding guided meditation. Each is a journey into your subconscious mind, where you have the greatest influence in releasing fear and pain and meeting your most pressing emotional needs.
In this meditative state, you program your mind to create the outcomes you desire most.
If a woman was able to end 15 years of chronic, genetic depression using this meditation, imagine what you can do.
And...
One of Misa's clients was able to manifest 3 job opportunities in one week for her husband using this meditation, imagine what you can do.
*Silver Circle members receive meditations every other week. Gold Circle members receive them weekly.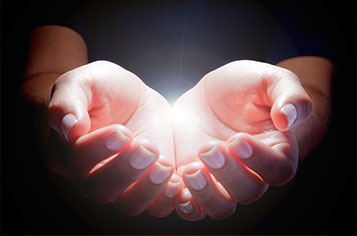 "Sometimes, when everything seems so overwhelming... it is as if the Divine is talking directly to me! I am so very grateful to Misa for ALL!" —Kate

Connect with other Women of Power and Spirit in our Private Facebook Group
The Silver and Gold Circles come together in a special private Facebook page where you can safely share your questions and experiences with other like-hearted women.
Explore the Sacred Feminine in a circle of women awakening feminine power just like you.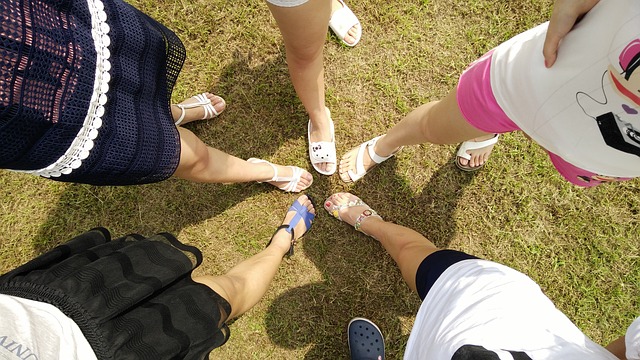 Access all of Misa's audio and video courses with your Circle Membership
As a Gold Circle member, you receive a 50% discount on all of Misa's recorded audio and video courses. Silver Circle members receive 25% discount on all of Misa's recorded audio and video courses.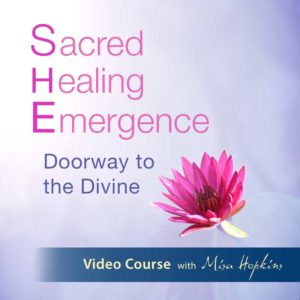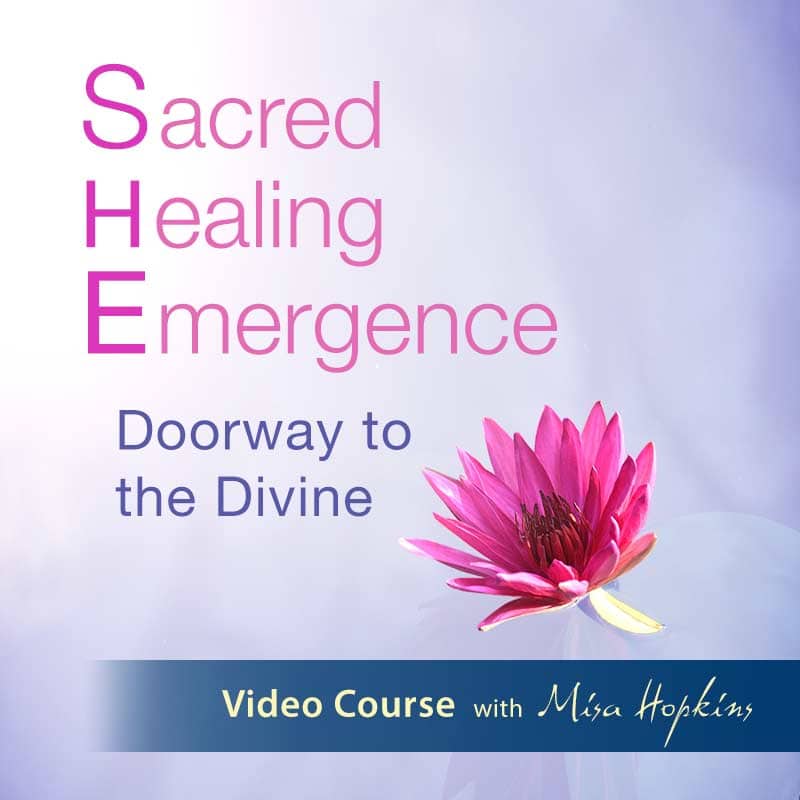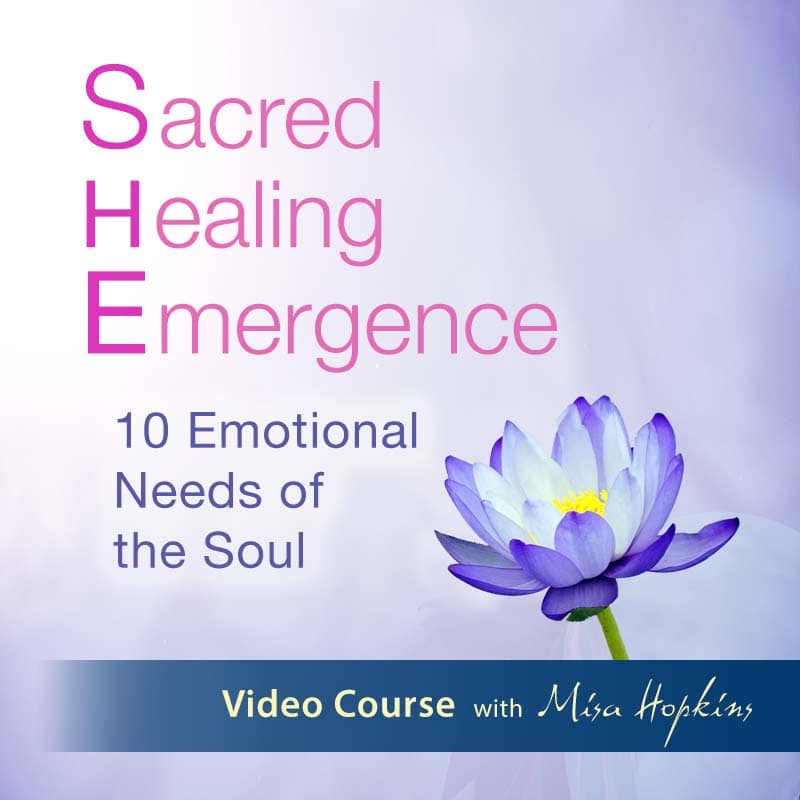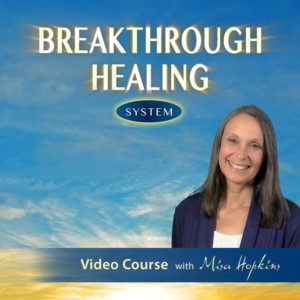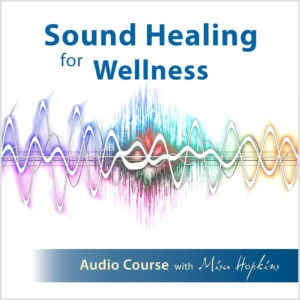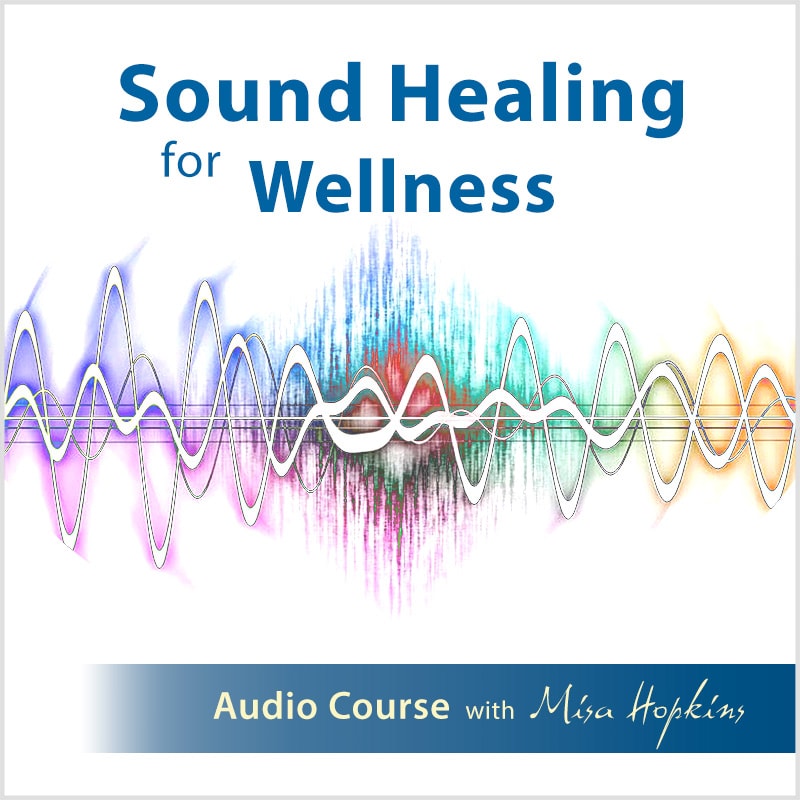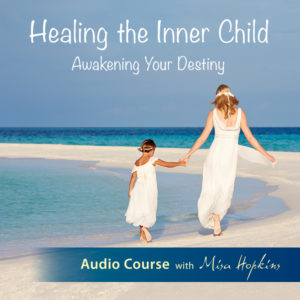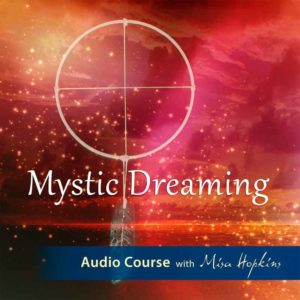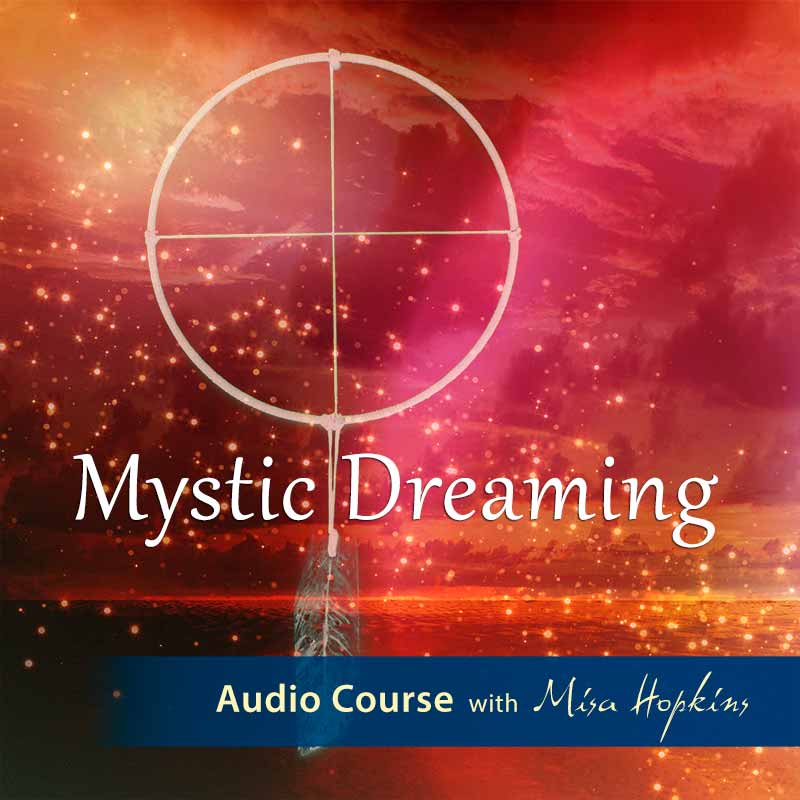 SHE: Sacred Healing Emergence: Doorway to the Divine | End emotional and physical pain, and get your energy back so you can fulfill your purpose

SHE: 10 Emotional Needs of the Soul | Fill the emptiness and reclaim your excitement for life as you fulfill your soul's unmet needs throughout life's stages

Breakthrough Healing System | The same approach Misa used to get to the metaphysical and emotional roots in order to heal MS, cancer and more

Mystic Dreaming | Use your dreams to receive direct messages from the Divine, guidance from your power animals and more

Psychic Powers and Psychic Abilities | Discover the nature of your spiritual gifts and abilities in healing and fulfilling your destiny.

Sound Healing for Wellness | Use the ancient art of Sound Healing for your wellbeing and for those you love
Healing the Inner Child: Awakening Your Destiny | Gently heal childhood traumas (even those you can't remember) and awaken your true potential
*Includes Misa's recorded audio and video courses, and excludes live interactive courses and events at either membership level.
"My "a-ha" moment was in deeply realizing that we are all part of a great collective consciousness and that intuition is how we connect with each other and understand our authentic selves. I left the class with a deeper realization about who I am and how I fit in the world." —Nadine
As a Gold Circle member, you also cut through barriers to you health and fulfillment in live interactive group video calls with Misa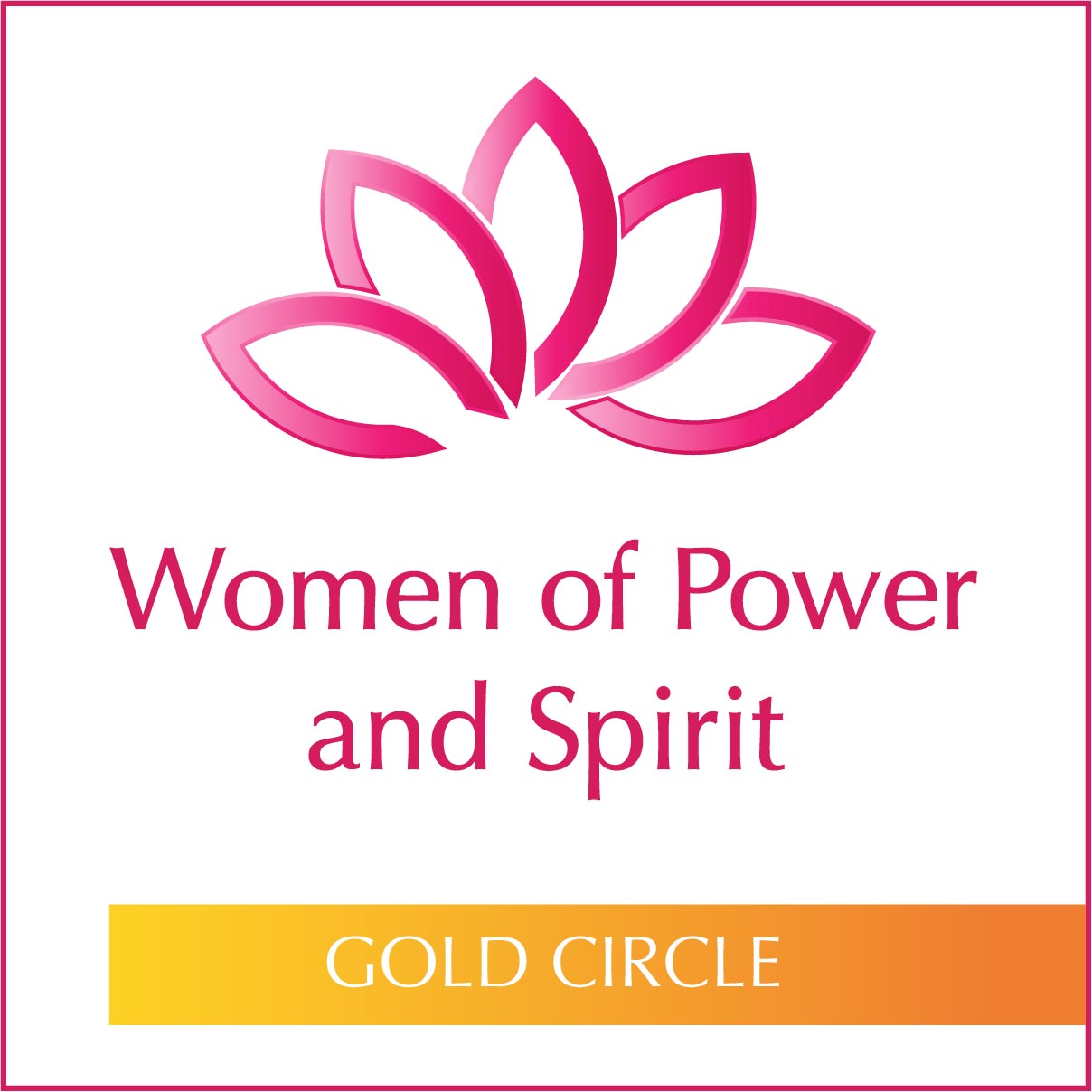 Twice each month in your Gold Circle, you'll share your discoveries and ask questions live with Misa
What to do with visions and Divine downloads

Recognizing and interpreting spiritual guidance

Managing your sensitivity so you can serve

Using dreams and guidance to give you direction

Responding to set-backs

Grounding or lifting your energy

Navigating fears as you step into your true work

Responding to your calling into greater spiritual leadership

Healing yourself and holding space for others
... What do YOU want to talk about?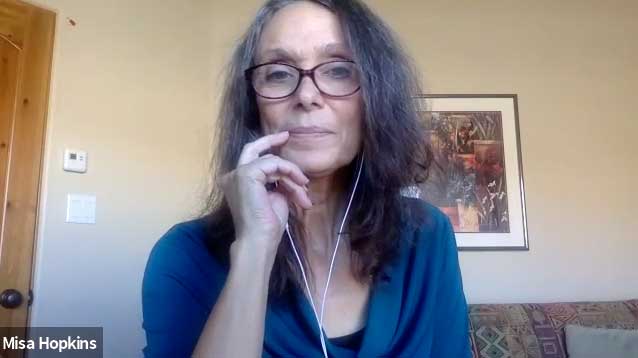 You can email questions in advance if you know you can't attend. All calls are recorded live and archived for your later review at any time.
Since individual private sessions with Misa are $300/hour, these group coaching calls alone are worth the low membership price!
Note: Misa cannot promise to get to all questions on every call, but she will make every effort to make sure you feel heard and receive support.
"I have taken many classes/workshops in the past 15 years or so and some were from very amazing and famous teachers. I have never before, however, experienced such dramatic shifts in women…" —Morgine
What people experience with Misa's messages, courses and coaching
"I discovered how aware I was of my own calling and how important it is to acknowledge it. I didn't realize that not following those strong intuitive impulses actually makes life challenging for other people. Now I understand that going where my guidance leads me not only creates a more meaningful life for me, but it helps others in more profound ways than I had realized. Whatever I need to do, I know now I will follow my intuition and fulfill my purpose." —Karen Merrel

"One of the defining moments for me was having a spontaneous journey during the silence. It really was a full blown journey/experience that gave me insight into a physical condition that I have. That journey gave me a tangible vision that I can work from and relate to for further exploration and insight. During the silence I also got introduced to a totem animal. I never thought that would happen to me." —Drewsilla
"…reminds me to keep it real, and some days there is a message that seems incredibly relevant and really hits home and makes me think. I have made several changes to my life from some of these messages…" —Teddybear

Choose Your Circle Now and Join!
Month-to-month subscription—cancel at any time.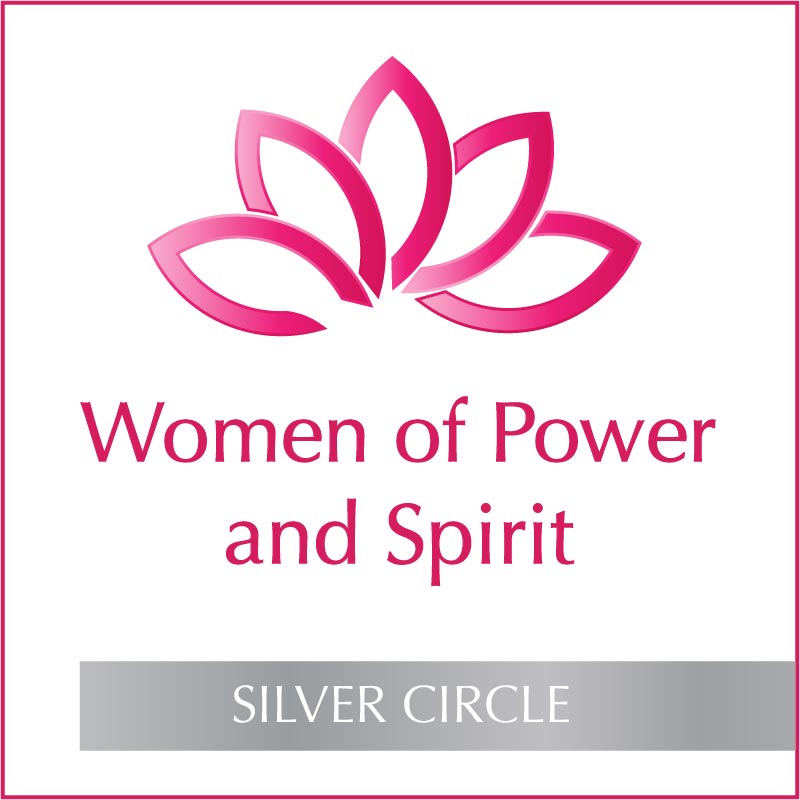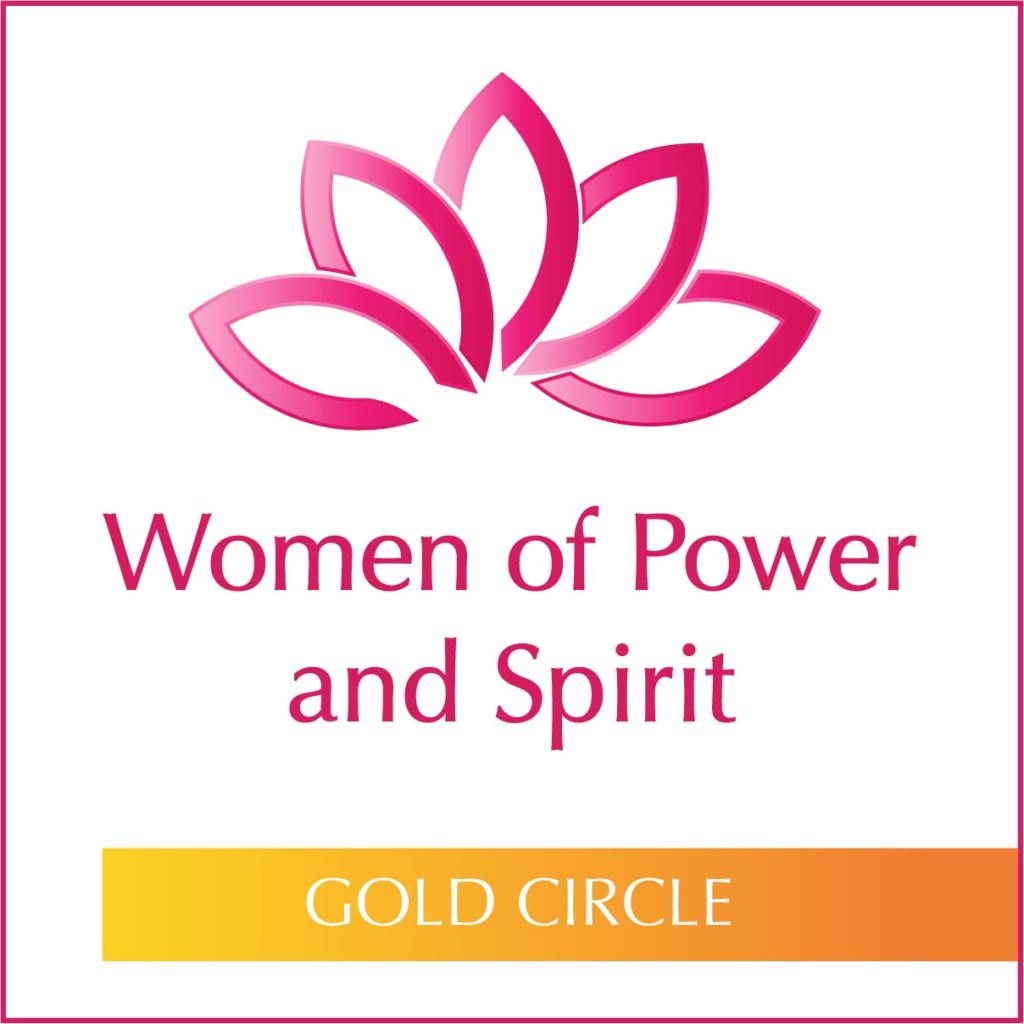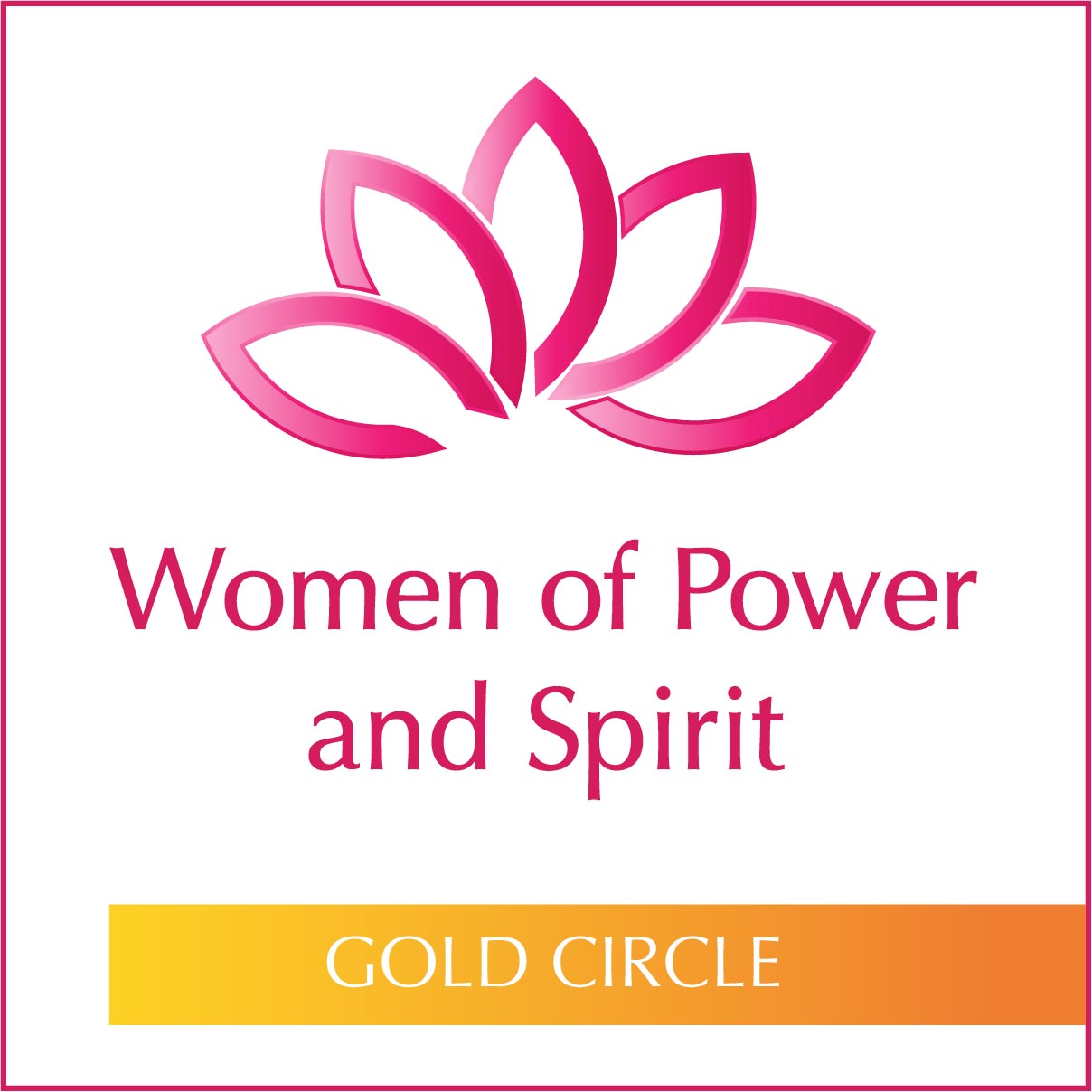 SILVER CIRCLE
2 recorded audio exercises per month with steps for physical and emotional healing

2 Holding guided meditation audios per month to integrate the healing steps

Private Facebook group to safely share experiences

Daily Prescriptions from Heaven eCards

25% discount off all of Misa's audio and video courses
GOLD CIRCLE
2 recorded audio exercises per month with steps for physical and emotional healing

2 Holding guided meditation audios per month to integrate the healing and manifestation steps

Private Facebook group to safely share experiences

Daily Prescriptions from Heaven eCards

50% discount off all of Misa's audio and video courses

2 monthly live group coaching video calls with Misa for real and lasting results
"Anyone who steps into this will discover more of their authentic self." —Aruna
Frequently Asked Questions