Vision Quest or Song Quest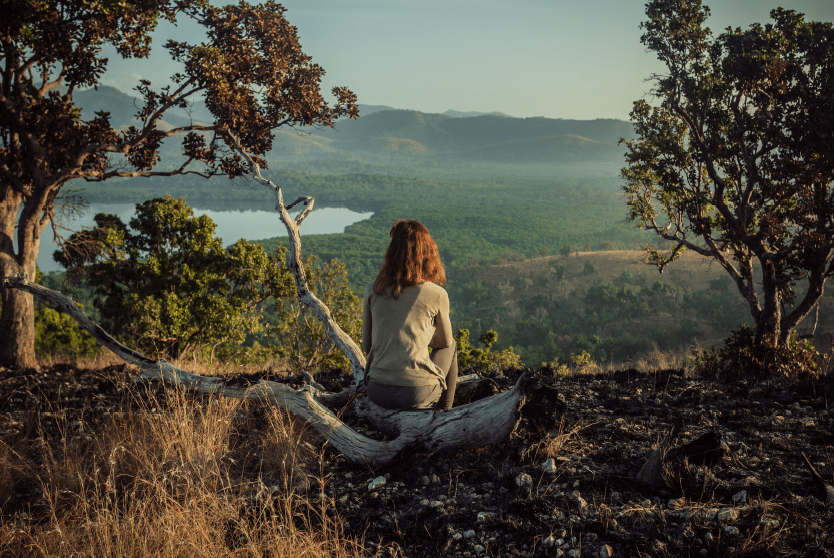 Expand into Divine grace in a Vision Quest or Song Quest with Misa
Quest is a personal ceremony in which you sit quietly, alone on Mother Earth to receive a vision about your life or to receive one of your sacred songs.
If you are feeling called to this kind of deep, silent and personalized experience, it is best discussed over the phone or Skype with Misa, where she can explain the intentions and protocols to you.
Misa quests people for a maximum of 3 days and 3 nights. Fasting is not required, particularly for elders, though many do choose to fast. A Sacred Fire is kept burning in camp for you throughout your time questing.
You will experience:    
A safe place to discover your true nature as a Divine being
Your unique relationship to the Creator in your acts of creation
Your profound connection to Mother Earth
Life-inspiring insights into your sacred purpose
You will discover:
Ways to release and move energy toward your soul's deepest desires and the expression of your greatest gifts
The depth of your capacity to receive direct guidance from the Divine through your quest, dreams, and day-dreams
You will receive:
2 sessions prior and 1 session following quest to facilitate your emotional and spiritual awarenesses
Ceremonial support for 4 days, 3 of them questing
Your sacred name at the end of your quest
Your preparations:
You provide the location, lodging, food and transportation for Misa
You will be asked to bring one or two assistants to help with Sacred Fire
"Questing has changed my life and it's a part of me now. Sometimes Spirit just has something else to offer us when we go to those levels of opening ourselves to the depths to really get to places we don't reach in our everyday lives. We get a message from Spirit, we get a deeper learning, clearing out some old stuff, bringing in something new, and we're able to walk more in our lives with a stronger connection to who we are, and a stronger connection to our divinity. We take this back home with us to our communities and everything we do. Questing is a wonderful thing for anyone who wants deeper meaning in their life."
—Ixchel Tucker

"I feel like there are two phases of my life—before and after my Quest with Misa. Misa's ability to hold space for you is an awesome experience that opens your heart to both yourself and others. I'd been doing lots of inner work before my Quest, but this special time enabled me to make the breakthrough I'd been longing for that opened up the floodgates of self-compassion to embrace the birthright we all share of living fulfilled lives on all planes. Thank you, Misa!"
—JB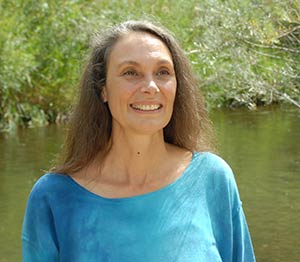 Misa Hopkins is a spiritual teacher, healer, and clairvoyant—as well as the author of three bestselling books on healing and awakening. After being initiated in feminine and masculine sacred mysteries, she co-founded the New Dream Foundation along with its website, Sacred Feminine Awakening, and has been ordained as the Guardian of an ancient Native Sacred Path of the Feminine. Misa has been facilitating spiritual experiences for over 30 years, and Vision Quests and Song Quests for over 18 years. She is known for her ability to recognize what is needed to stimulate peak experiences and create a safe space for moments of profound revelations. Learn more about Misa's spiritual work and training.
Dates for personal quests are arranged individually, and coincide with full moons.
Includes 2 sessions prior and 1 session following your Quest. 
4 days and 4 nights in ceremony—$1,450
Payment plans can be discussed.
Questers are responsible for questing site, lodging or camping, food and travel expenses for yourself, Misa and your assistants.
You have the option of coordinating a Quest time with a friend or loved one who would also like to Quest.
To get the most from your Quest, six to nine months of private counseling sessions with Misa are highly recommended. You can discuss this in your consultation call with Misa.
Contact Misa to apply for a free consultation to discuss your Vision Quest or Song Quest.