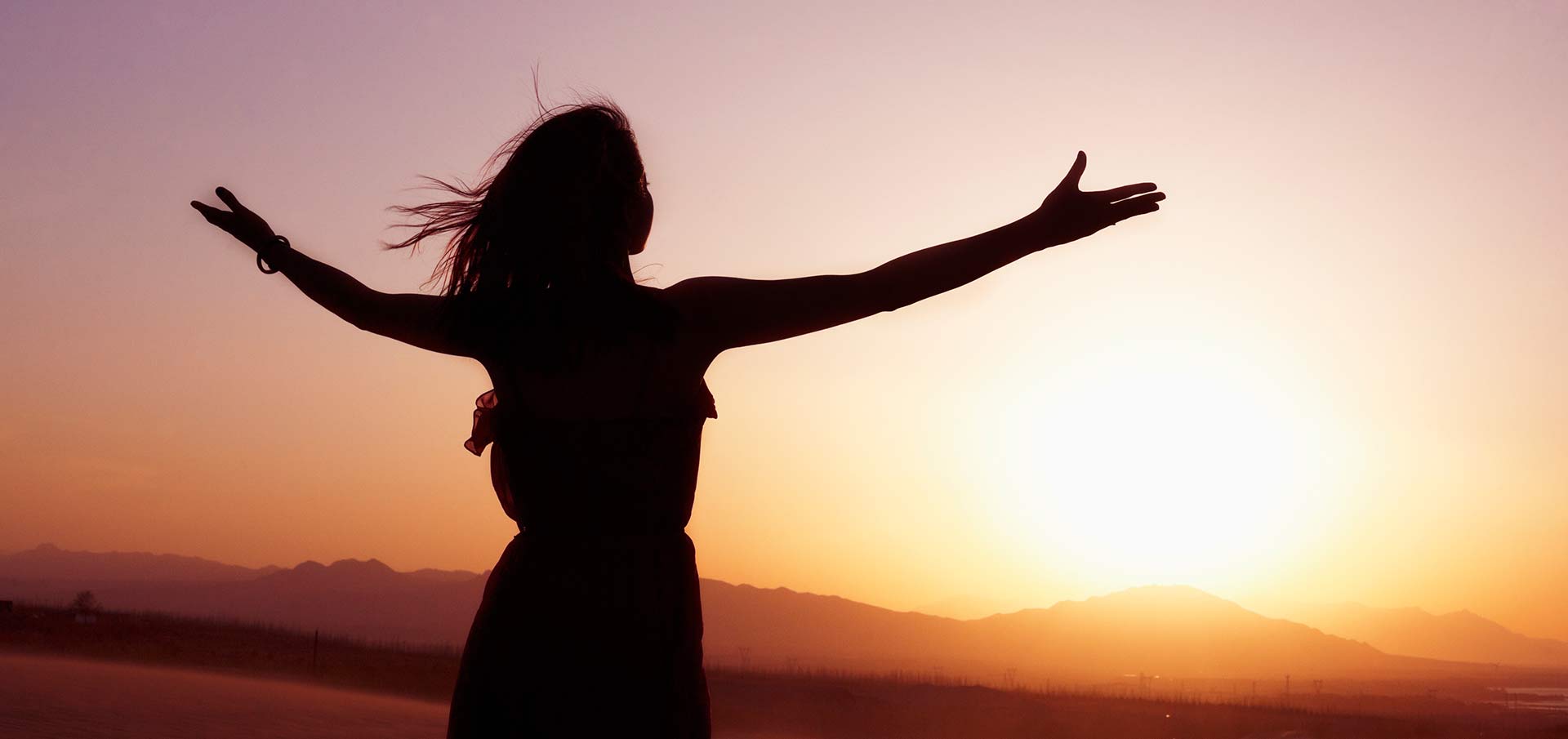 Schedule Your Free Phone Consultation With Misa About Your Retreat Now
Energize Your Health, Life and Purpose
You will experience:    
A safe place to be seen, heard, and accepted as you are
Understanding about the roots of your physical and emotional pain
Life-inspiring insights into your true nature and sacred purpose
Tools for activating your natural healing gifts and abilities
You will receive:
One or more full days of private sessions with Misa custom tailored to your needs
Ancient processes and ceremonies that open you to mystical experiences for your healing, clarity and greater energy
Ceremonies with the 1,000+ year-old Mother Bowl, entrusted to Misa's guardianship (women only)
Tele-session prior to the retreat to answer questions and help you prepare
Delicious, consciously prepared organic meals made to support your dietary lifestyle
Your Sacred Name in ceremony (optional)
You will leave with ways to:
Release stuckness and energize your soul's intentions
Manifest your purpose with greater ease and speed
Use your greatest gifts to heal and live into your destiny
Receive deeper direct guidance from the Divine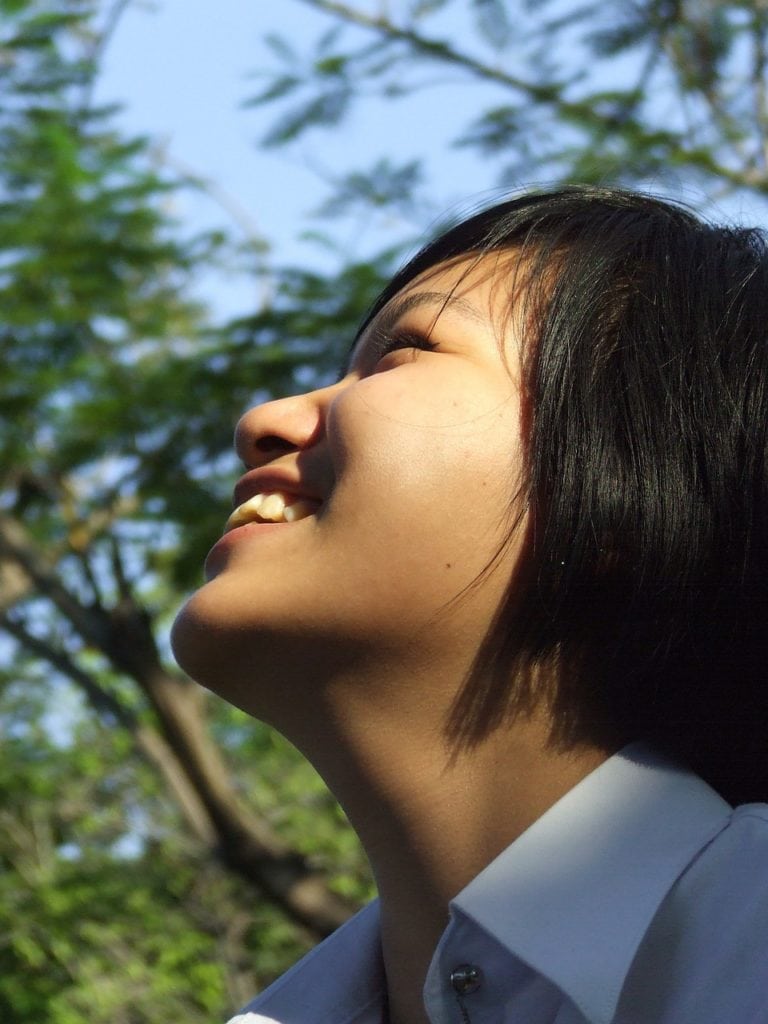 Your SHE Power Personal Retreat will be at Misa's desert home near enchanting Santa Fe, New Mexico OR virtually via Skype.
Retreat activities take place in Misa's comfortable living room with a traditional kiva fireplace and desert mountain views, or out on the beamed open-air portale.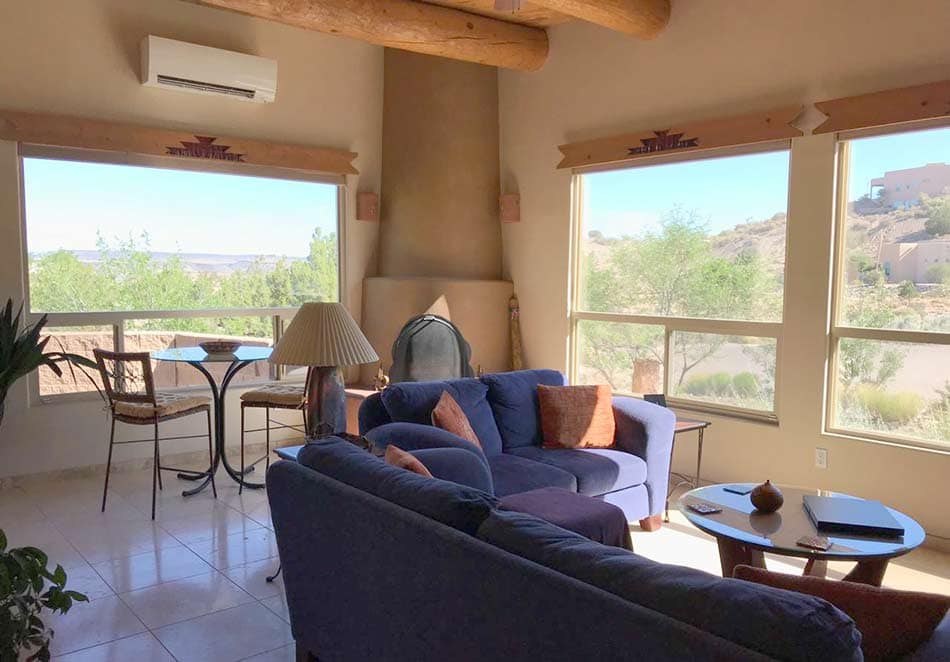 Area attractions:
Beautiful trails for you to explore within a short drive
100s of world-class Santa Fe southwest and contemporary galleries
Santa Fe's iconic plaza—a relaxing place to visit and shop
Albuquerque's annual hot air balloon festival (fall)
Unique New Mexico architecture, art and cuisine
Ancient cliff dwellings at Bandelier National Monument
Georgia O'Keefe Gallery of her original work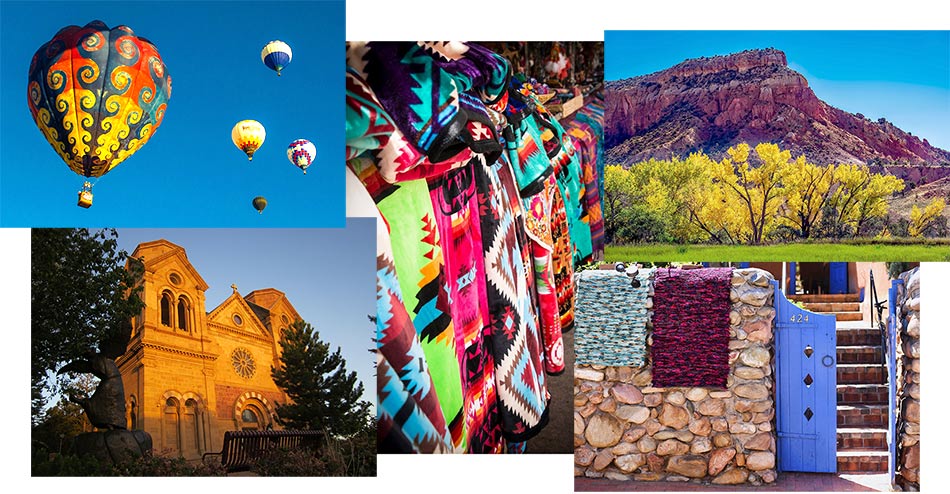 What People Are Saying...
Over the years Misa has kept a Book of Reflections from people who have been in retreats and intensives with her. Here are just a few of their experiences...
"Much of my life I have felt unsupported and unloved if I expressed my true emotions and deep desires...I felt held and embraces, seen and honored for who I am. In fact, in the loving environment held by Misa, I saw myself in ways that I had not previously recognized. I feel energized, changed and ready to bring my true self into the world." —Janet Akers
"Misa's teachings brought a fullness and depth to the experience. I was allowed to go very deep in my journey..... going into my cave to discover hidden emotions and struggles so that I could release these and be free to love myself and others. I feel empowered to bring forth the wisdom and truth in every aspect of my life and to hold dear what I do not understand so that it is appreciated, valued and loved. I definitely recommend this retreat."
—Teresa Dunwell
"Misa and Jeffrey's home is such a beautiful and special place nestled in nature. The energy is so serene, both inside and out. It's a place to experience quiet reflection and celebrate grand awakenings."
—Red Cameron
"This journey has given me permission to exist in love and compassion and to find the ways to understand others in love and compassion as well. It has opened my eyes and heart to something greater that has the power to guide each and everyone of us from a space of genuine love, truth and belonging."
—Jayne Illovsky
"I am at a loss for words to describe this amazing, beautiful experience." —Carla Hines
"The deep holding and immersion in the sacred is such a blessing..." —Crystal Owl
"Thank you Misa for holding space with so much love and amazing wisdom. Your teachings have moved my spirit." —Amaya
"Deep gratitude and thanks to the Grandmothers, spirit guides and helpers assisting Misa in sharing and holding this very sacred and profound depth of experience of love and compassion." —Maria & Ileanna

"I felt a very deep energy shift. The support of all my sisters brought forth new wisdoms and beautiful, joyous celebrations with so much fun included in it all. Much, much love." — Barabara Fedors

"The experience of being in sacred community with other women as we explore what it means to be on this earth and in the body touches my heart in a way too deep to say. Misa creates a safe and sacred space for all to feel free to be open and vulnerable to what we ache to acknowledge and express." —Autumn Dove
"'I'm at a loss for words, so I will simply convey my deepest most profound gratitude...for a life changing, if not the most life-changing event of my life. I have been transformed..." —Kathleen McGarry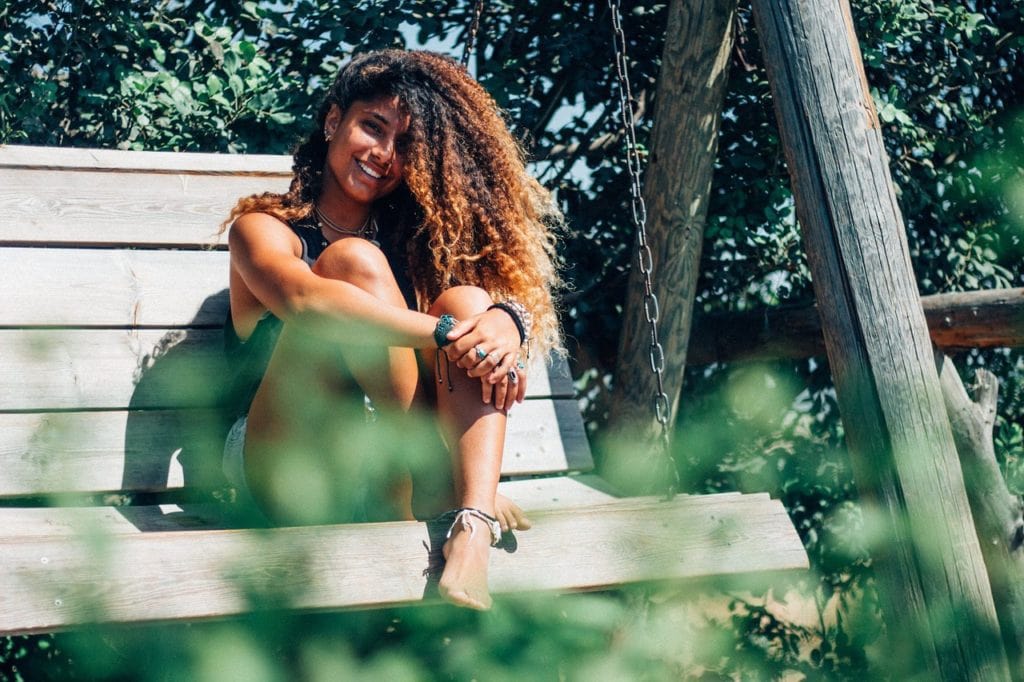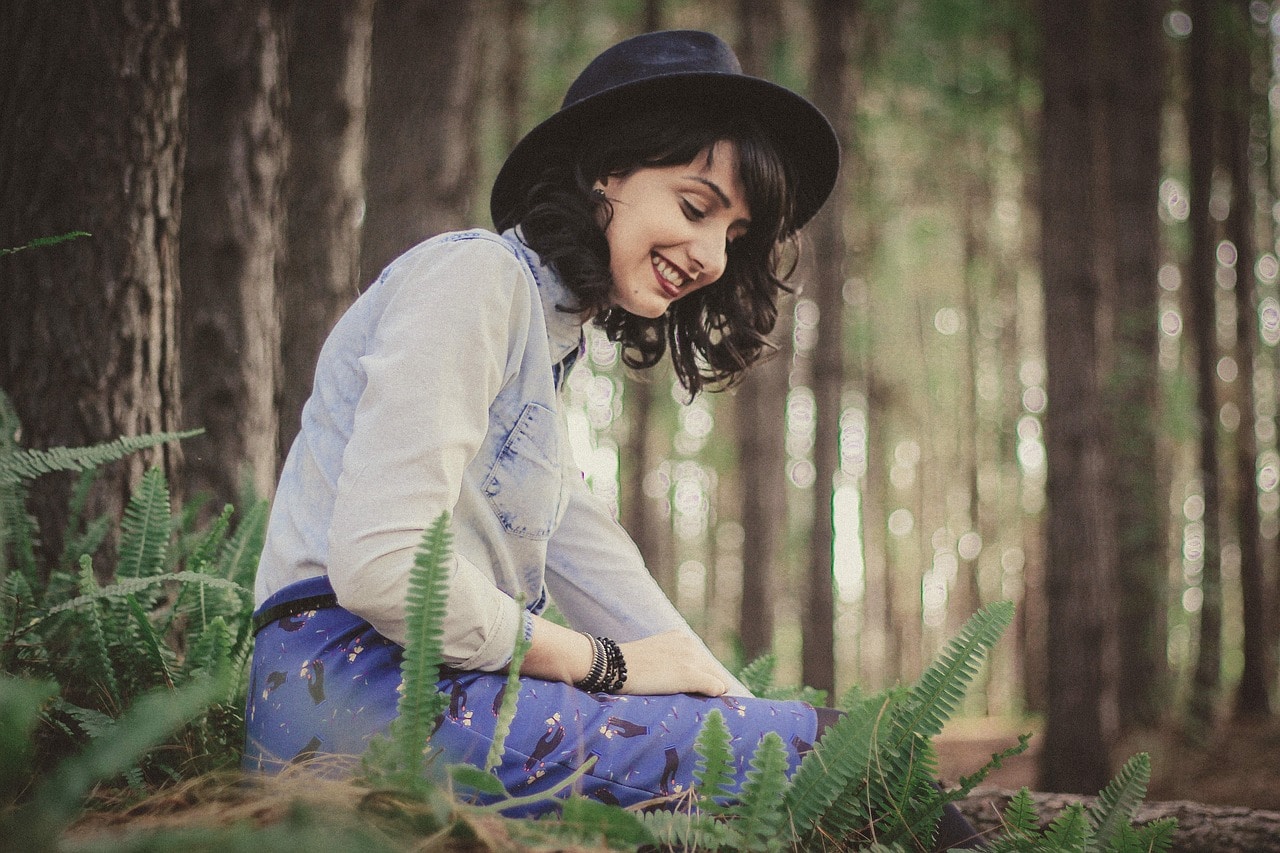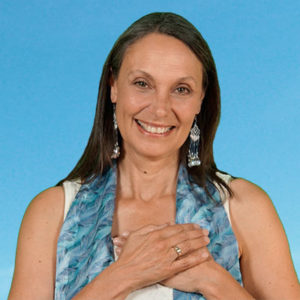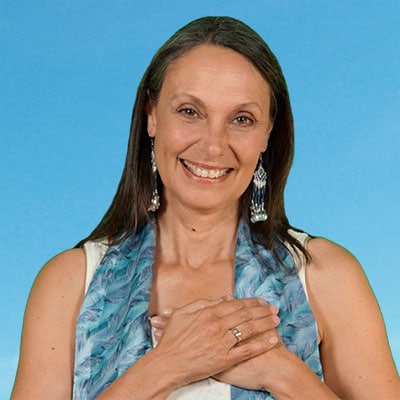 Misa Hopkins is a spiritual teacher, healer, transformational coach, and TV personality. She is the author of five bestselling books on healing and awakening. After being initiated in feminine and masculine sacred mysteries, she co-founded the New Dream Foundation along with its website, Sacred Feminine Awakening, and has been ordained as the Guardian of an ancient Native Sacred Path of the Feminine. Misa has been facilitating spiritual experiences for over 30 years, and Vision Quests and Song Quests for over 18 years. She is known for her ability to recognize what is needed to stimulate peak experiences and create a safe space for moments of profound revelations. Learn more about Misa's spiritual work and training.
Schedule Your Personal Retreat Consultation Call with Misa This Week!
Schedule Now—Reset and Get the Energy You Need for Your Health,  Life and Purpose

Here's how it works:
When you apply, let Misa know how many full days of work you want to do together (anywhere from one to three days). You and Misa will meet on the phone to set the date and discuss the unique breakthrough experience that's right for you.
Retreats can also be facilitated for groups and/or at other locations on request (pricing varies).
Tuition for Your SHE Power Personal Retreat
Schedule one to three days.
Normally $2,000 per full day per person however...

$1,497 per full day per person when reserved this week

 If your intensive is online via video conference, you receive a $100 per full day discount from the price above.

Includes:
8 hours/day of ancient journeys, exercises and private counseling: $2000/day value
Bonuses this week only
Spiritual reading in advance: $250 value
Advance counseling call: $300 value
SHE: Doorway to the Divine video course (6 full modules): $300 value
Follow-up integration session: $300 value
Room with a consciously prepared home-cooked meals
to your specifications: $100/day value
Complete packages discounted this week only to $1,497/day
1 day ($3,250 value): discounted tuition of $1,497
2 days ($5,350 value): discounted tuition of $2,997
3 days ($7,450 value): discounted tuition of $4,497
Let's find a date that works for you!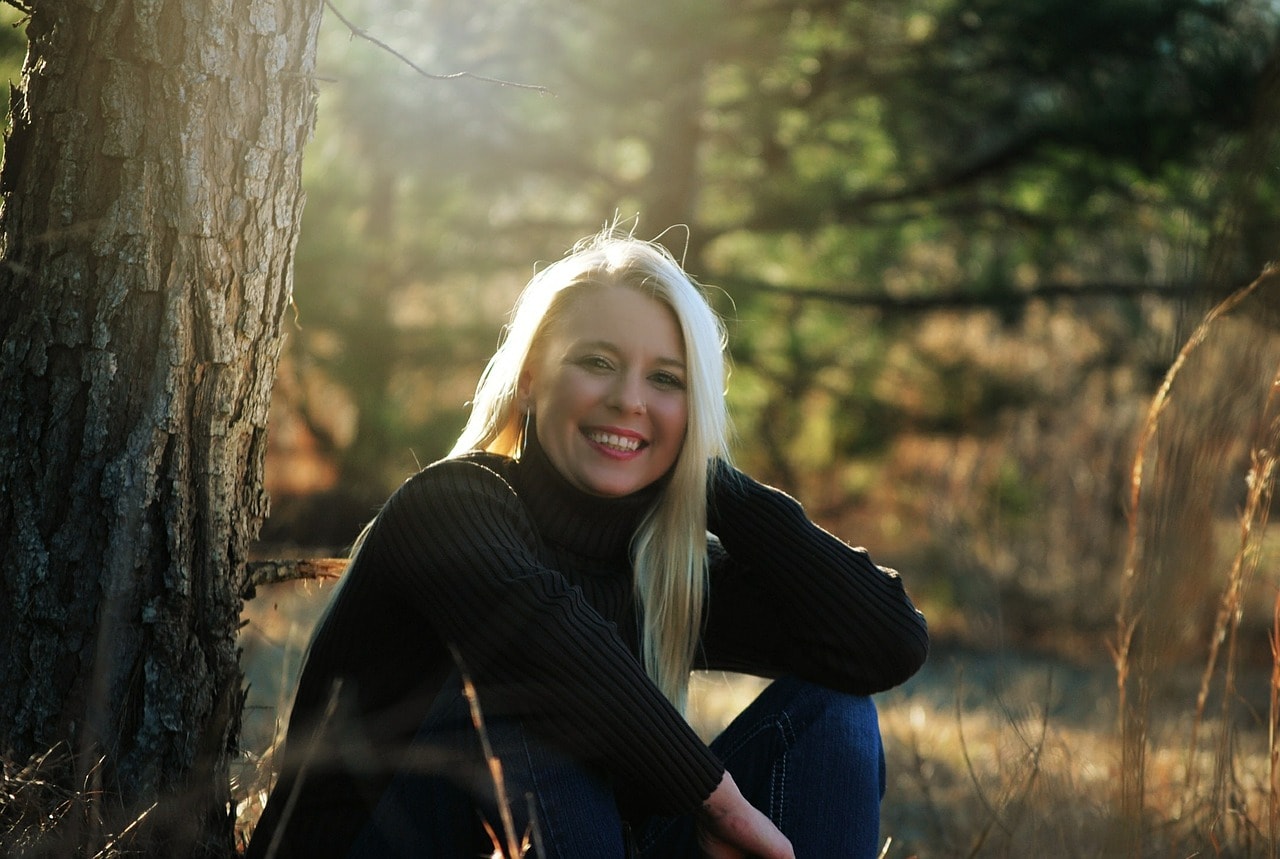 Apply now for your complimentary private phone consultation with Misa this week to discuss shaping your retreat experience!