Guest Interview—Elizabeth Cuckson
Elizabeth Cuckson is an intuitive and medium who is skilled at helping you heal your heart from the inside out. After losing her baby girl, she discovered the depth of her compassion and love for herself, her family, and the woman who was caring for her daughter when she died. Elizabeth's story will bring you to tears as you experience with her the healing power of her own heart, as she found the strength to forgive and the openness to hear her daughter's messages from the other side.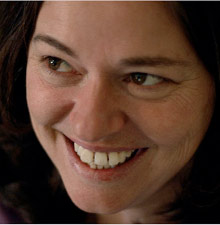 Interview—Karen Monteverdi

Karen Monteverdi is the author of the #1 best-selling book, Living Consciously in an Ego Driven Society. She shares with us her defining moment when she was told she didn't have to live in pain anymore. In choosing to live without pain, she made it her dedication to find true forgiveness—deep and profound enough that it ended a cycle of abuse, ultimately helping her heal from PTSD and find her joy.
You can learn more about her books
here
.
Download Audio (MP3)| Direct Download: https://tinyurl.com/mr2rs543
Interview—Ariann Thomas, J.D.

A powerful vision showed Ariann Thomas how to heal generational patterns of abuse and pain. Since then she became dedicated to helping individuals heal through Ancestral Lineage Clearing. She has written two books on the subject, including her most recent book, Changing Our Genetic Heritage: Creating a New Reality for Ourselves and Future Generations. By releasing the past beliefs held by our ancestor's culture, our family's stories, and our own life's traumas, we can live a life filled with all we desire. The most significant impact to this work is that our healing also affects future generation and their health and happiness. Listen to my interview with her about the science and energy medicine of healing our genetic heritage. Then, grab a copy of her book here.



Interview—Debbi Dachinger

Debbi Dachinger has faced some significant challenges that have ultimately led her to a life of passion where dreams come true. She has struggled with career and finances since she left college and her troubled mind could not allow her to conceive she could be successful at what she loved to do. She said she held herself back because she felt unworthy. She was in pain over feeling that she could not achieve what she was put here to do. She is now the host of the award winning Dare to Dream radio show and the book Dare to Dream: This Life Counts. Learn more about Debbi at debbidachinger.com/
Download Audio (MP3)| Direct Download: https://tinyurl.com/2p98rsf4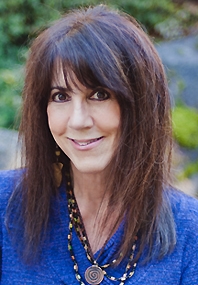 Interview—Chris Davis
Chris Davis is the author of five uplifting and inspirational books for dog and cat lovers. Her award-winning titles for those who've lost an animal companion bring comfort to readers all over the world. Her newest book, Breathing Fire, was written after a miraculous event brought her face-to-face with unexpressed rage from abuse she endured as a child. Chris knew her years of speaking with grieving animal lovers had prepared her for this new leg of her journey, for both genres address loss, grieving and navigating the road from sorrow to joy. In both cases, the path to healing comes through sharing stories. Learn more about Chris and her work at lightheartedpress.com.
Download Audio (MP3)| Direct Download: https://tinyurl.com/mr2c54a3