Discover 7 Steps for creating your own self-healing miracles!
Sick and tired of being beaten down by Multiple Sclerosis, Chronic Fatigue, Fibromyalgia, and other chronic or "incurable" diseases?
Feeling helpless and hopeless because you've been told there is no cure?
Frustrated from trying everything, but nothing works or lasts for long?
Internationally recognized self-healing authority and bestselling author Misa Hopkins reveals newly rediscovered ancient secrets about why people don't heal… and how you can reclaim your power and health through self-healing techniques!
Regardless of what illness you are experiencing, you may be surprised to know that most illnesses have common emotional/spiritual roots—and can therefore be addressed through one fundamental, universal approach.
Misa discovered this powerful approach to healing anything as she dealt with her own personal health crisis—healing the onset of Multiple Sclerosis.
She used this same approach to cure herself of numerous other conditions:
healed a collapsed ovary and fallopian tube within 4 weeks
healed a cut typically requiring stitches… with no visible trace in less than 24 hours
eliminated colds and flus the moment symptoms started to show up
dissolved a tumor in her breast
You might be wondering how Misa can help you and how it is possible to have one approach that can heal anything. First, let's find out what Misa discovered…
What Misa learned as she healed from chronic conditions and life-threatening illness that can help you self-heal…
Many years ago, Misa was standing in front of her bathroom mirror with tears streaming down her face because she realized she was no longer in control of her body. She had been suffering for 10 years, and no doctor had been able to diagnose what was wrong. She didn't know about alternative healing and she didn't know that her healing was actually completely up to her.
When she finally surrendered to her spiritual guidance, committing to follow whatever she was shown to do, Misa was guided to the specialist that was finally able to help her. As it turns out, she was producing as much testosterone as a male in puberty and her female organs were atrophying.
The endocrinologist prescribed hormone therapy, and along with some deep emotional and spiritual work on Misa's part (to make sure it did not recur), she healed from her hormone imbalance.
What Misa didn't know then was that this was the beginning of several discoveries that would ultimately teach her about our self-healing abilities. Here's what happened next…
Misa realized she had a healing gift (and has since discovered we all have healing gifts) when her mother was laying on her death bed. Misa spontaneously sang a healing song, previously unknown to her, that healed her mother.
By the time she was later told years that she had a collapsed fallopian tube and needed surgery, Misa understood that if she chose to, she could heal it herself. Under a doctor's watchful eye, she did just that.
Years later, Misa discovered she had the onset symptoms of MS. Although MS is supposed to be an "incurable" disease, Misa wasn't willing to accept that diagnosis. Using what she had learned about emotional/spiritual healing and using her own sound healing, she healed herself again.
While healing herself from MS, Misa recorded what she had been doing to self-heal various maladies over the course of 30 years—the things that made the difference between healing and not healing.
These observations came quite naturally to Misa because her first career was as a Special Education teacher. As a result she knows how to observe what does and does not work, and she knows how to create learning processes and create steps for easy implementation of new skills.
So, while Misa was healing from the MS, she also engaged her skills as a teacher. She observed the process that she went through to heal the MS, and she wrote down what was working. Combining that with her previous observations, she codified her finding into seven simple steps for creating healing miracles. Misa then compared her experiences to stories and reports from friends, as well as sound healing clients and students that were also healing from incurable conditions. She also interviewed people that had healed from chronic and incurable conditions to see if their experiences mapped on to any of these seven steps. And they did!
In the process, Misa was also entrusted with the ancient and powerful Creation Meditation that anyone can use for gently releasing blocks to healing and bring energy in for emotional, spiritual and physical healing.
Misa went on to document her findings in her book The Root of All Healing: 7 Steps to Healing Anything that became an instant bestseller. Soon demand became apparent for ways for people to apply and experience these healing methods at even greater depths in their daily lives. That's how The Root of All Healing Self-Healing Program came to be.
Introducing The Root of All Healing Self-Healing Program
The Root of All Healing Self-Healing Program brings you the transformative concepts of Misa's groundbreaking work through 10 hours of powerful MP3 audio lessons and support materials, all available for download so that you can quickly get out of pain and return to full, vibrant health.

The 7-Steps to Self-Healing
Observe your stories. We often live in a tangled in web of unmet needs, beliefs, karma, and emotions that are often the underlying cause of our illness or at least making it difficult to heal. By learning how to observe ourselves and release the tension of our inner-world knot, we are able untangle the web so that we can heal.
Be in nature. Nature has healing properties, such as negative ions that aid the healing process. Even becoming more connected to the circadian, or natural rhythms of the days and seasons can help us heal. Did you know there is even a disease called Circadian Rhythm Disease that occurs when we are disconnected? Did you know the symptoms of this disease look like a lot of diseases? Learning how to connect with nature, not just notice it, can actually help you heal.
Unleash your creativity. Did you know that cutting yourself off from your creativity can contribute to making you ill and that reconnecting to it can help you become well? Many creative people are also deeply empathic. If you have cut off your empathy and creativity in an attempt to protect yourself from the overwhelming emotions of others, you might actually have energy backed up in your body making you ill. If you are not expressing your creativity, and being with your empathy in a safe way, you might unintentionally be contributing to your illness.
Open to miracles. Many of us have been taught to pray in ways that leave miracles to chance. But the potential for creating miracles already lives inside us. Miracles require something more than faith. In order for miracles to happen you need to become the space in which miracles occur, and that requires learning new paradigms for living.
Tell the truth. Most us attempt to use our intentions to heal, but don't realize that we won't heal if our subconscious mind thinks we are lying—such as using an affirmation we don't believe fully like, "I feel completely well and healthy," when we really feel terrible. Of course affirmations can work for you, but first you have to get to the truth that exists behind the symptoms of not feeling well. This is what most of us attempt to avoid and it is a reason that many of us remain ill. We become well when we develop the ability to be completely present to the truth—all of it.
Love the wound. Out of a sense of self-protection, most of us avoid the emotional wound behind the physical pain we are experiencing. We are afraid we will have to relive something or that we won't be able to take it if we discovered the root cause behind our illness. However, if we meet the emotional wound with compassion, the emotional root dissolves. You can meet the wound safely and you can free yourself from its hold using some very simple approaches.
Feel the freedom. This is the tricky one and it is the reason every other step comes first. In order to heal you have to feel the freedom of being well in your body. That can sound impossible when you are in pain. But by using the other steps you can create moments of wellness. As you recreate the feeling of wellness, the cells of your body understand what you want from them and they begin working hard for you—taking you right into the feeling of wellness you ultimately want.
In this 10-hour audio course, The Root of All Healing Self-Healing Program, Misa walks you through every detail you need in order to integrate these steps into your daily life and full healing.
Core to Misa's message is that identifying and healing the hidden emotional and spiritual causes behind disease is as fundamental to physical healing as finding the right healer or methodology. And this program works well with and accelerates healing modalities you may already be using.
Pioneers such as Louise Hay have shown us that mental patterns can create diseases in the body. Misa shows us how illness can actually meet profound subconscious emotional needs, causing us to remain sick—and then teaches us how to align our subconscious worlds with our conscious desires. The result is the ultimate root of all healing—a new level of our own divine awareness and power awakened.
Misa has helped thousands of people heal from a variety of maladies. Now, it's your turn to receive in-depth support from Misa through an entire program taking you and your healing to your true potential.
Why This 7-Step Self-Healing Process Applies to Anything
When Misa began to write her book, she was shocked to see that the first thing she typed was 7 Steps to Healing Anything. That sounded a bit pretentious to her. However, she has learned to trust her inner guidance and so instead of arguing with her Higher Self, she set to work by writing down everything she had discovered in observing her healing process and that of others.
Early on in Misa's healing career, and experience with one of her clients, Amelia, set the standard for Misa about our true potential.
Amelia, a woman in her seventies, had an aneurism in her stomach that needed surgery, but her heart wasn't strong enough surgery. Amelia's daughter flew Misa to their home to work with her mother for a week. Using several approaches that Misa outlines in her book and self-healing program, Amelia released emotional blocks, opened her belief system to the possibility that she could heal, and engaged her own inner healing gifts for the first time.
About a week after Misa arrived back home, she received a call from Amelia's daughter, who was in a bit of shock. "You'll never believe what happened!" she said . "Mom has a new valve to her heart!"
Since then Misa has witnessed other "miracle" healings that people created by using one or all of the 7 Steps to Healing—either before or after she documented them.
So you see, healing is not about being a special person. It is about learning how to release the limits—to become the space in which healing can occur.
People ask Misa, "What about this incurable disease or this genetic condition?" The truth is after her seventy-year old client who grew a new valve to her heart, she's not willing to set a limit on anyone's potential. After all, it is the human spirit that beats the odds and redefines the playing field of human existence.
These steps are not condition specific. They apply to any condition because they are steps for getting you to a place where you can experience enough compassion that you become the space in which you can heal.
For years, Misa has been interviewing people about their healing miracles, including a homemaker that contracted Guillain Barre Syndrome and was paralyzed from the neck down. She healed herself and now plays golf.
Misa's friend Kevin, a professional consultant, was in a motorcycle accident where he had lost bone and muscle in his knee. Doctors told him that he would never walk again, at least not without an apparatus. Refused to accept that, Kevin healed himself and walks perfectly now.
I Know We Can Create Our Own Miracles
Misa, after witnessing the results of your healing steps several times in my life and in the lives of clients you've helped, I know miracles can be created.
Kevin Hooey
Transformational Coach
People that heal themselves come from all kinds of backgrounds. They discover, often because they have no other alternative, that their healing power lives inside of them.
And this power to self-heal lives inside of you, too.
Why we don't heal... and what you can do to change that
If you're tried a lot of things to heal and you're not seeing the progress you want, then there is a reason that you are stuck. We get stuck in our healing process because our fear and doubt are stronger than our intentions. Because these fears and doubts are as uncomfortable as the root behind our illnesses, we suppress them. The fears take charge and we are stuck.
Sometimes our own intelligence gets in our way. We have learned that the way to be successful is to figure things out…
However, Misa has learned that at the root of illnesses there are buried emotions, beliefs and unmet needs. And it can be a tangled knot to figure out for yourself.
Misa discovered how to lovingly and gently untangle the knot so that you can experience real and lasting healing. She shows you how to slow down, release the sense of panic, soothe the emotions, discover your unmet needs and meet them, open to your gifts… and in a most compassionate way.
During this self-healing process, most people experience pain slipping away in a very gentle way. Before you know it, you are on the other side of the emotional and physical pain. When that happens, you are better able to take in the full benefit of whatever healing methodology pleases you, including your own healing gifts.
You literally heal yourself right into a state of greater awakening and happiness.
Yes! You can heal yourself of anything… if you know how!
Here's what you need to know… and in just seven how-to audio sessions you will discover:
the reasons many people don't get well
how to actually create miracles rather than hope that they happen
methods for identifying and releasing subconscious needs being met through your illness
psychic keys that open new perceptions about the healing process
how to create a greater state of consciousness in which healing can occur, beyond affirming or willing yourself to heal
and more…

Why does this program work?
The Root of All Healing Self-Healing Program is effective because it is based on these core principles:
Healing invites you to discover a deeper connection with the Divine within you. Healing is your birthright. It is an innate power you are born with, but most of us have never been taught how to fully access that Divine power. What would happen if you knew how to access that power with all its potential?
Healing calls you to go beyond your perceived limits and feelings of helpless. When we leave our healing in the complete care of the experts, we don't engage our spirit… and it is the spirit that beats the odds. When we embrace the journey as our own, we no longer feel helpless and feel the Divine flow of healing.
Healing is fundamentally about change—emotionally, mentally, physically or spiritually—so that you can open to the deeper wisdom and power within you.
Healing is a personal sacred journey. True healing occurs when we know for certain that our healing is up to us. The real opportunity is in taking complete ownership of that sacred journey.
You may be wondering if you have to have any previous experience in order to use this program successfully. As the saying goes, "No experience necessary!" All you need is an open heart and mind.
Discover How To Create Your Own Self-Healing Miracles
People that work with Misa often discover powerful emotional and spiritual root causes behind their illness—the kind that medical doctors don't know to look for, such as:
family beliefs
curses
karma
beliefs formed in childhood
denial of spiritual gifts
empathic reactions to distress in people or the earth
denial of intuitive wisdom
For example:
A doctor unraveled the mystery of her life-long migraine headaches. With just a couple of questions from Misa and completing one healing opportunity activity, she knew the root cause behind the headaches that had plagued her most of her life. After the seven sessions with Misa, she applied what she had learned and months later she no longer experienced migraine headaches.
A healer recognized that inadvertently, she was actually reinforcing her husband's illness rather than healing it. She knew exactly what she needed to do and made an immediate change. She reported to Misa later that her husband was making dramatic improvements as a result.
If you have been ill and unable to find any method that will heal you, and you are ready to feel completely healthy—well, this multimedia program was designed for you. Plus, this program complements and accelerates alternative and traditional healing modalties that you may already be using.

Misa specializes in life-long illnesses for which people have not been able to find a cure!
Misa empowers people in ways that often surprise them
Misa's students have prevented and/or healed themselves from:
chronic diseases
cuts
migraines
flus
colds
swollen muscles
inflammation
injuries
life-long illnesses
Following Misa's guidance, one elderly woman even grew a new valve to her heart!
How do they do it?
More than adopting a healing methodology or energy technique, Misa helps you connect, respond and go deeper into the source of Divine wisdom within yourself. You access a level of spiritual awareness and presence that allows you to heal quickly and effectively. Everyone has an energy healing gift to discover—and we are all called through our healing to discover the depth of our love.
Misa's Great Discovery Is That We Can Heal Ourselves
In The Root of All Healing, Misa Hopkins eloquently and courageously reveals her personal healing journey. Her great discovery is that we can heal ourselves. The secret is self-love and connecting with our Divine Source. There is true wisdom here. I highly recommend it.
Dean Shrock, Ph.D.
Bestselling Author
Why Love Heals
Emanates with the Power of Love
The Root of All Healing emanates with the power of love and in seven simple steps discloses the secrets of healing that everyone needs to know. Quantum physics supports what Misa intuitively describes in her outstanding book—that by placing yourself at the center of your healing, in a loving way, you can resonate with the fundamental stuff of the universe, and miracles flow naturally.
A must-read book for you to take back the power of your own self-healing.
Dr. Tianna Conte
Co-author
Love's Fire – Beyond Mortal Boundaries &
Living the Awakened Journey
Producer/co-star, Awaken Your Riches
Real Self-Healing Power: Getting to the Kind of Love that Heals
While most of us today recognize the significance of self-love in our healing processes, the parts of us that most need our love are the aspects that often remain hidden. Misa's masterful gift to you is the ability to lovingly and gently help you find and hold those hidden parts. Once identified, held and loved, your energy is freed for healing methodologies to finally work. Almost instantly, you will attract the right healers and healing techniques for you. Then healing happens and miracles are born!
You deserve to be well!
Over time, it can become easy to get used to not feeling well, even if deep down inside you yearn to feel better. When you feel badly over long periods of time, it starts becoming an uncomfortable state of normal for you. Isn't it alarming how easy it is to wait for the next miracle cure that doesn't seem to show up?
But, feeling ill, achy, or depressed is not normal! We were made with remarkable abilities to heal ourselves. And the strength of our ability to self-heal lies in the depth of our connection with the Divine. That relationship needs to be nourished.
In years of observation, Misa discovered there are seven steps you must take to deepen your relationship with the Divine (as you know that all-powerful Source of Life) that she documented in The Root of All Healing: 7 Steps to Healing Anything. Her The Root of All Healing Self-Healing Program leads you through the 7 Steps in a way that you access Divine power for your emotional and physical healing. Under Misa's guidance, you go even deeper into the 7 Steps so that you can release emotional roots behind your illness, meet the unmet needs behind the healing limits you are experiencing, and open you to your own innate healing abilities.

***** 5 stars
Excellent read, excellent transformational tool, excellent spiritual and healing journey
I am a seasoned healer and a self-transformational expert, so I thought that Misa Hopkins' "7 Steps to Healing Anything" program would be a refresher course. Was I in for a surprise! I have experienced a profound breakthrough in my self-healing process from just working the first lesson! Misa's questions, like her insights in the book… became Psychic Keys that opened new perceptions about my healing process… I had a breakthrough vision of how two aspects of my life, seemingly separate, were connected, and I was able to touch the core source of ALL the problems I've been working on!
Reading Misa's book some months ago was a beautiful healing meditation. Her writing voice slows you down and brings you to the place of healing. This place is effortless because you let go of the complications you create to distract yourself from your body's Authentic Presence. This place is peaceful because there is no pressure, no judgment.
As Misa takes you into this healing place, she says things that your "Small Mind" sees as so simple as to be obvious. But when you really listen, when you post those "Socratic" questions to yourself, you realize that Misa is awakening your Inner Healer and your own inner wisdom.
She is helping you to listen to your body because this knowledge exists already in your body. That's why it sounds so familiar!
When you see this, you also understand that if it were that easy and simple, you'd have the answers already, but you don't, because you've been rushing past your body's wisdom. Misa opens a space for you to listen to your Inner Voice and to be in the presence of your body's wisdom, so that you can retrieve your own healing compass.
Misa's book, "The Root of All Healing: 7 Steps to Healing Anything," holds a profound knowledge of our essential power to heal. It reminds us that we can restore ourselves to balance and harmony and that it is precisely our departure from our BodySoul's balance and harmony that creates disease.
Misa's program takes you beyond this realization into a gentle, yet powerful healing experience.
Here's what happened to me as I took my first lesson.
The workbook takes each chapter of the book and transforms it into a learning experience where you get to engage in your own healing journey.
Misa's questions, like her insights in the book, are deceptively simple. When I wrote them down in my journal and looked at them, they became Psychic Keys that opened new perceptions about my healing process.
Then I heard Misa's audio, where she shares not only insights, stories and lessons, but her Q&A session with other people. Misa's voice is positively the voice of a healer. It takes you deeper into the insights triggered by the book and workbook. You feel that she is listening deeply, not only to the words of those who ask her questions, but to their energies. Her voice and her lessons are full of love, compassion, playfulness and authenticity. Her answers frequently touch a nerve, opening new routes that deepen your healing experience and understanding.
As I heard the audio, I went back to the answers I had written in the workbook, and a stream of deeper insights came swelling up, surprising me, and I've done this work for years!
This is what happened then.
I had been tracking down a deep-seated, old pattern of beliefs related to my prosperity. Simultaneously, I had noticed that I had a resistance to doing my yoga and my nature walks, two practices that keep me in health. I had been wondering what this resistance was about. One question from Misa's first lesson brought everything together. I had a breakthrough vision of how these two aspects of my life, seemingly separate, were connected, and I was able to touch the core source of ALL the problems I've been working on!
If you already bought the book, don't miss the opportunity to put its knowledge into practice. Remember that knowledge does not become wisdom until you live it. If you don't have the book yet, the home study course includes the digital version.
If you are committed to your self-healing process, this is a powerful path to become whole again.
Maria Mar
The Dream Alchemist, energy healer,
author of A Woman's Ride from Hardship to Success
A Learning Approach that Gets You Results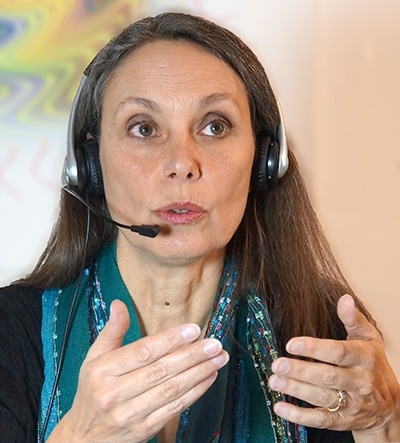 The method of instruction Misa uses is one of the oldest, best proven adult-learning methods—helping you get results immediately.
Most people think that lecturing is the best method for adult-learning because that is that is the most commonly used approach; however it is actually the least effective for learners (though the easiest for teachers).
If you follow and do the exercises in this program and consider the questions asked, you will get at least one significant and life changing "aha moment" … usually participants get several moments of clarity. (Maria's letter above really demonstrates how this happens!)
Why? Because Misa engages in a Socratic method of learning.
Have you ever gone to a lecture and realized afterward that you had a couple of great insights, but days later the information was already slipping away? That's because you haven't applied it in your life yet. Socrates, very wisely understood this, so rather than lecture, he asked his students thought provoking questions. He solicited their own wisdom from them.
Voila! They were immediately applying what they were learning and they were getting their own best answers. That is what you will be doing.
You will discover you intuition stirring to give you greater insights. Your own history, feelings and experiences will become sources of information for you to understand you: your beliefs, motivators, needs, body, emotions—and how that is all coming together to affect your illness and your wellness. You will see yourself with new eyes.
And The Root of All Healing Self-Healing Programis designed to help you perceive beyond what you are able to understand about your illness and healing right now. That is why you can expect at least one significant "aha" about your healing while using this audio course!
Before we explain more about the course, let's talk more about healing energy and how we leak it…
When Nothing Else Has Worked…
You're may be thinking… "I've tried everything, and nothing has given me relief."
Maybe you've tried healing therapies, medicines, and alternative healing practices. If you still aren't feeling well, maybe your cure lies somewhere else. What if the cure lies within you?
This is an important concept.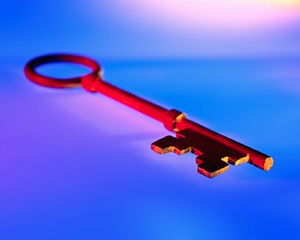 Just like an oil leak in a car can go unnoticed for a long time, you can have a leak in your energy field and not even be aware of it. This leak robs of you of personal healing energy. Just like an oil leak can lead to a catastrophic event in a car, so can a leak in your energy field cause catastrophe in your health and life.
Even experienced and talented energy healers with years of experience can catch themselves leaking healing energy. The same thing might be happening for you. It can be embarrassing when you can't seem to heal yourself. Sometimes you are even doing good healing work, but a key insight might be missing. (Sometimes the hardest person to see is ourselves.) Sometimes we just need a perspective. That's all – a perspective – that unlocks the doors to complete well-being.
Others of us have accepted the conventional practice of giving up our personal power and leaving it to the experts. This conventional wisdom is based on an old model, dating back to the 1600s, of treating the body more like a machine that needed to be completely understood and controlled by only those few with the educational knowledge to do so.
Though the educational wisdom of experts may be greatly beneficial to your ultimate healing, this surrendering of power often leaves you feeling completely helpless.
Feelings of helplessness can actually keep you ill until you discover the hidden powers and the hidden keys to self-healing within you.
It may be your spirit, not your body, that needs attention. After all, healing and the evolution of the human is as much about the spirit as it is about the functions of the body. Think about it for a moment, every great story of triumph seems to be about the human spirit that beats the odds!
Misa has beaten the odds in her life and you can do it in yours.
Ancient wisdom passed on to you
Early on as Misa was discovering her own energy healing gift, she studied with a fabulous healing teacher. Then after discovering many more of the basics about healing on her own, she spent several years studying with a Cherokee medicine woman in order to hone the use of her gift, as well as to help others in identifying and utilizing their own gifts.
Combine years of wonderful teaching from gifted healers with a background in education where Misa designed her own curricula for her students based on their unique needs, and a rare ability to take even the most esoteric concepts and break the ideas into manageable steps for learning… and you have a comprehensive program that gets you results.
Misa will tell you she has been blessed to have great teachers in her life helping her… and now it is time for her to help you!
That is the circle of life and learning as taught by one of her elders. That elder explained that when we learn how to do something, it is our responsibility to teach others who themselves are ready to receive the lessons. When you share your knowledge, those that have learned from you will teach even more people. And so wisdom and skills are passed on, strengthening the circle.
Rest assured, this kind of healing is not a trick. It is not something reserved for a few gifted people. It is not about utilizing a specific energy healing modality. This is about discovering your birthright!
Misa has taught thousands of people all over the world how to tap into their own healing source for nearly 15 years and has been a professional educator for over 31 years. If you are already connected to that power, she helps to take you deeper into levels of self-awareness that open doors to greater healing access.
Here Is What Misa's Students in the Self-Healing Program Are Saying:
Excitement for Living Life Again
Through this program, I have been able to release deeply held tension and pain in my body through learning to practice self-love and choosing compassion as a way of life. I am able to now experience feeling good in my body and I have an excitement for living life again.
Lori
Orlando, FL
Now I Know There Is a Cure!
This was a course I just knew I had to take. I have had some health challenges that have been around most of my life and I needed some answers. Misa asked one simple question and I realized there was an emotional root behind one of those conditions. It has given me a whole new way to approach this old problem. Now I know there is a cure!
Silas Richardson
WY
I'm Healthier and Happier!
When I started this program, I had no idea I was going to discover the cause of one of the biggest health challenges I have. Misa encourages you to look at your healing as a spiritual opportunity, so as a result my own intuitive wisdom kicked in, providing me with immense guidance about what I need to do to nurture and ensure my health. I as amazed at how much my beliefs and my physical health were interlocked. With these new tools to help me, I am living a much healthier and happier life.
Susan Gold
Ashland, OR
Relationship Pattern Healed
After participating in this program, I suddenly became aware of a relationship pattern that I had created with my partner that was encouraging illness and preventing complete healing from taking place in both of us. With this new insight, I feel we can now create a new way to support each other that will lead to good health and wellness. Thank you, Misa for facilitating this breakthrough.
JC
MI
I Now Have Fewer Migraines, Headaches, Back Pain and Sleepless Nights!
I'm so glad I took this course. Through it, I uncovered one of the major hindrances to my health, and was able to make some significant changes in attitude and perspective. This has me moving forward in much more healthy and enjoyable ways of life. I got more than I expected, especially when I used the suggestions for "homework" (healing opportunities) and intuitively created my own assignments. I discovered that my inner guidance was fully alive, leading me to significant insights and answers. It felt good to finally have some solutions.
I've taken some time to review my journaling during and since the program, and am impressed and enriched to observe just how much my life has changed in the last 2-3 months…..much to be contributed toward having participated in your program! I have fewer migraine headaches, less back pain, and sleep better! I am so much more upbeat, happy, trusting of myself and my process, and enjoying ordinary life now!
Arlheahnna
MI
What Misa loves even more than doing healing work for you is when you get the results you want from your own healing work.
Finally… Powerful Self-Healing Methods That Work!
A First-Aid Handbook for the New Twenty-First Century Consciousness
It's brilliant! Misa introduces well-known concepts but puts them together in a way that makes you go…"Oh I get it now." It's like a first aid handbook for the new twenty-first century consciousness.
Cheryl McDaniel
LPN
Shows How to Break Bonds of Limiting Beliefs
Misa has done humanity a great service. The Root of All Healing shows those who suffer chronic pain how to break the bonds of limiting beliefs and self-defeating behaviors that may contribute to their suffering. Prove to yourself that this excellent guide can help you to unleash your potential for vibrant health.
Sarah Maria
Bestselling Author
Love Your Body, Love Your Life
Create Your Own Self-Healing Miracles With This Comprehensive Program:
Audio Course (10+ hours of downloadable MP3 audio recordings)
Internationally acclaimed healer, teacher and author Misa Hopkins presents this recording of an extensive live tele-course guiding you through the steps in her bestselling book The Root of All Healing: 7 Steps to Healing Anything. You would need to invest $300 just for a one-hour private consultation with Misa. However, in this course, you get immediate access to over 10 hours of recorded healing inspiration and the chance to hear participants' questions answered as though you were there. Through Misa's guidance and real-life case studies, you'll discover personal healing tools that you can immediately apply for healing in your own life.
Bestselling Book (downloadable PDF ebook)
Named the "first aid handbook for the new 21st century consciousness", The Root of All Healing: 7 Steps to Healing Anything reveals how subconscious needs can actually be met through illness, hence keeping you ill. This groundbreaking book teaches you how to invite your subconscious beliefs into alignment with your conscious desires so that healing can occur. Misa walks you through the 7 Steps she used to heal her MS, and that she has observed others using to cure themselves from chronic and "incurable" conditions. Throughout the audio course, Misa references some of the true and inspiring healing stories contained in the book.
Companion Workbook (downloadable PDF ebook)
This companion workbook provides guided step-by-step instruction for deeper exploration of the seven steps in the book and audio course. This is where Misa's 30-plus years as an educator shines. Misa sees healing as a divine journey and invites you to awaken your own divine awareness through your healing process. Through questions and exercises, she ignites a desire to know the true you that exists beyond pain and suffering, and welcomes that place of knowing and wisdom into your experience of healing. Each chapter provides stimulating questions for you to answer that lead you into revelations about your illness and your wellness. And at the end of those chapters, you have four different healing opportunity exercises to choose from, specially designed to create greater awareness about what is keeping you ill and what you need to do to experience lasting health. Misa's thought-provoking questions transform any healing challenge into an opportunity for breakthrough healing.
Plus these special bonus gifts…
Special Bonus: The Eighth Healing Lesson (Workbook Update)
In this newly added bonus lesson, In the Flow to Physical Freedom, you discover what it truly means to live a life free from the constraints of illness. This insight and lesson came out of the original class and is so significant for gaining clear healing perspective that Misa includes it in the workbook as an additional lesson.
Special Gift: Self-Healing Creation Meditation (downloadable MP3 audio recording)
Misa personally guides you through a profound, ancient Native self-healing meditation designed to help you release blocks, difficult emotions and limiting beliefs, while meeting your unmet needs. Life-long limits—often the roots behind your illness—dissolve, leaving you free to create the true healing that you want. Proven to be very effective for healing, this nurturing meditation expands beyond self-healing to include manifesting anything you desire. Using this meditation alone, Misa dissolved a lump in her breast and watched a woman heal her own fibromyalgia.
Special Gift: Inspired Healing Messages (email subscription)
These ongoing written insights from Misa support you throughout your entire self-healing journey. Often her articles help individuals gain the "missing piece" perspective that inspire them to make significant changes leading to real healing.

Here is just some of what you get in this comprehensive Self-Healing Program:
Audio of over 10 hours of a recorded live tele-course with Misa, including Q&A and case study discussion
How to accelerate healing
Breakout exercises for each chapter of the book… so you fully integrate the tools and techniques
Methods to identify and release subconscious needs being met through your illness
Ways to decrease pain while in the healing process
How to consciously create miracles
How to test your assumptions about what might or might not be working on your self-healing path
Ways to increase self-compassion to empower greater, faster healing
How to create a greater state of consciousness—beyond affirming or willing yourself—to heal
Inspirational true stories to expand your current perspectives about healing
Questions to help you identify blocks to your healing and consider new ways of looking at your life
Two to five "Healing Opportunities" per lesson—practical assignments to increase your awareness and power
Proven tips for acquiring profound revelation about your healing
New ways to explore your healing for spiritual development and expansion
---
Misa's Promise to You
Use these materials over the next 30 days. If at any point during that time you feel that you didn't receive tremendous value and real, practical strategies that will take you on the road to your improved health, I will promptly issue you a 100% refund.
---
Perhaps you are thinking, "Later. I'll do this later."
We've all chosen to do many things later on, like buy a video camera, or a car, or something else we could truly live without for a while—but why would your healing be anything but top priority? Let's be realistic. It can take a lot of effort to heal, especially from chronic and life-threatening illnesses. And you might intuitively be picking up that if you engage in this program, it could be a little uncomfortable getting down the emotional and/or spiritual roots behind the illness. But it is worth it. It is truly worth it to finally be free from pain.
This program won't work for you if...
This program won't work for you if you:
don't want to do inner healing work
are a chronic refunder
try things for a while, but aren't really serious about healing
don't want to take full responsibility for your illness and your healing
This program will work for you if...
This program will work for you if you:
are truly ready to heal
are ready to roll up your sleeves
are really get to the subconscious needs and limits that are preventing you from healing
If you believe that you can heal if you just have the right support and guidance in getting to the root cause of your illness, this program is perfect for you!
Find the Seeds of Growth within Your Pain
Living with chronic pain can be just as emotionally traumatic as the loss of a loved one. Misa has poignantly captured how you can find the seeds of growth within that pain, to take the road less traveled. And in so doing, you can find your strength, your hidden wisdom, and your health.
Dr. Michael Norwood
Bestselling author
The 9 Insights of the Wealthy Soul
The Authority on Self-Healing
After knowing Misa for years, it is a pleasure to see her put her profound wisdom and healing insights into print. Being a self-healer myself, I can confirm that the methods she lays out are effective. If you need to take control of your healing process, I highly recommend this book. Whether you are helping others on their healing path or need the strength to heal yourself, Misa's profound wisdom will positively change your life and outlook toward self healing forever.
Krystalya Marie'
Bestselling co-Author with Wayne Dyer, Deepak Chopra, Wake-up Book Series
Why Wait Another Moment to Be Well?
Let your intuition be your guide. Take a moment. Take a deep breath, and quiet your mind. Consider how you came to The Root of All Healing Self-Healing Program. Ask yourself what's going on in your life and circumstances right now. Ask yourself if this is the right opportunity for you. What answer comes to your mind?
If the answer is "Yes", why wait? And if that "Yes" comes with a bit of apprehension, consider that it might just be because you know that something important is about to shift in your health.
Imagine what it would feel like to…
have abundant energy
enjoy life
wake up every morning feeling good
live every day with vitality
look forward to new adventures
This quote sums it up perfectly…
"…you have already borne the pain. What you have not done is feel all that you are beyond that pain."
—Kahlil Gibran
Start Feeling Better with These Self-Healing Secrets Today!
Audio Course in downloadable MP3 format, with over 10 hours of recorded healing tele-course of inspiring techniques and real-life case studies delivering tools you can use to create your own healing miracles (valued at $347)
Bestselling book The Root of All Healing: 7 Steps to Healing Anything in downloadable PDF format, teaching you how to bring subconscious beliefs and conscious desires into alignment for healing (ebook valued at $10)
Companion Workbook with step-by-step instructions taking you into revelations about your healing through the 7 Steps (valued at $19)
Special Bonus: The Eighth Healing Lesson workbook update revealing how you can get in the flow of lasting physical freedom (valued at $25)
Special Bonus: The Self-Healing Creation Meditation audio recording guiding you into the energetic place where you can manifest self-healing … and anything else you desire in life (priceless)
Special Bonus: Inspired Healing Messages subscription to Misa's ongoing writing supporting your self-healing, with her popular "Metaphysical Meaning Behind Illnesses" insights. (priceless)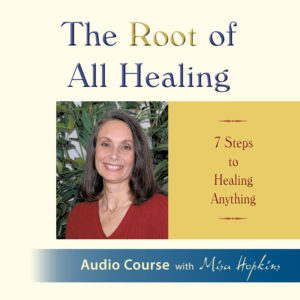 All this adds up to a total value of $401, however...
Misa wants as many people as possible to benefit from this life-changing material, so she's making it available for a limited time at just of fraction of that price...