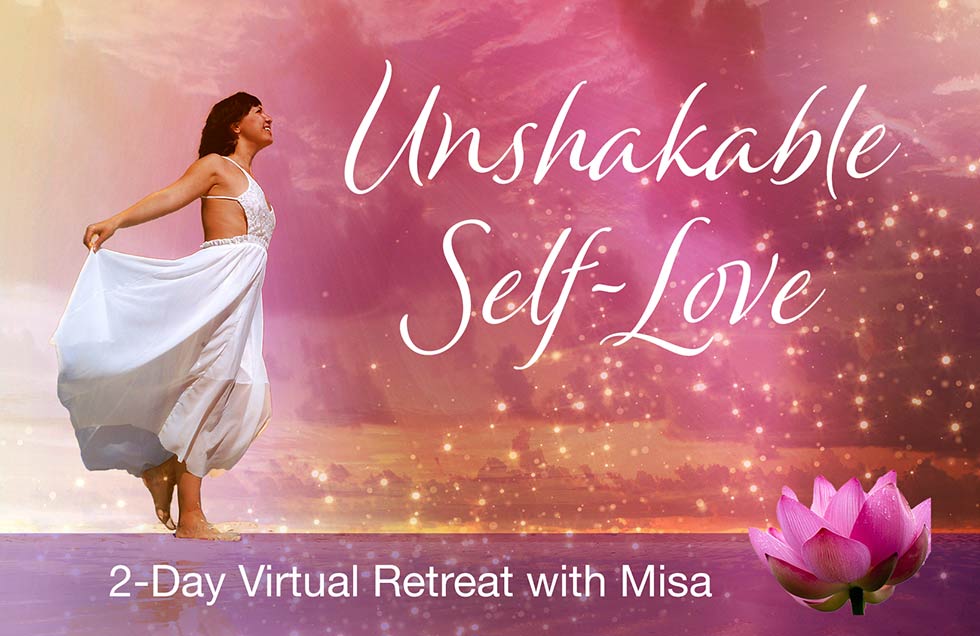 Saturday October 8 & Sunday October 9
End Emotional Overwhelm and Awaken Your Power
A whole new level of your power is waiting for you!
It is absolutely possible to transcend the trauma you have experienced, put an end to bouts of emotional overwhelm, and awaken your sacred power as a woman.
It's not only possible, it's within your reach starting today.

This retreat is right for you if you are a woman who:
knows it's time to fully release the traumas of your past

wants to experience time-tested inner world approaches for releasing trauma

is choosing to get beyond the loop of emotional overwhelm to experience true joy

realizes there is a power within you yet to be discovered and unleashed

is committed to enjoying your birthright—a life of unshakable self love
If you are a coach, healer, mother, ceremonialist, or a woman ready for significant change… this retreat was created for you.
Inside the Unshakable Self Love Live 2-Day Retreat
We dive deep into ancient feminine and masculine practices for releasing overwhelm so your true power can emerge.
Day 1
Open up a potent gateway of masculine energy for letting go of overwhelm and awakening your intuitive power

Get out of mental overwhelm so you can focus on the new and inspiring life you are creating

Release the inner struggle between your positive and negative mindsets

Learn how to actively engage your negative and positive mindsets in ways they BOTH work FOR you

Discover how to take your mind to the place beyond your thoughts where trauma actually releases and your sacred wisdom rises
You know that battle inside your mind that seems to keep you from transcending the pain of trauma? You don't have to keep living with it, hoping someday you will finally feel at peace and Divinely aligned.
You need your whole mind working for you. And it can happen more simply than you might imagine. As the inner spiritual battle quiets down, it is easier to get into a trance state where you are actually able to release emotional pain and awaken your inner power.
"I felt complete support, stability and deep love… I experienced new perspective and insight about my true abilities, my inner wisdom and my personal relationship with the Divine. As a result, I am more emotionally in balance, my life seems to have a flow to it and I am beginning to feel the deep inner strength and confidence in making the best choice in every moment." —G. Z., Australia
Day 2
Open up an ancient feminine gateway for ending emotional overwhelm so you can experience your power and passion for life

Release emotional overwhelm so you can truly enjoy the life your soul intended for you to live

Uncover the mystery of why prayer, all too often, doesn't change your reality—and how it can

Experience a time-tested feminine practice for releasing trauma and awakening your unique sacred power as a woman

Discover an ancient approach for setting boundaries that makes it easier and gentler to protect and nurture your essential self.
There is a reason that praying for the emotional pain or discomfort to end doesn't consistently produce results. But it is possible to finally heal your emotions and in the process, awaken a profound awareness of spiritual power, using self-loving approaches.
There are ancient practices that can take you into a state of grace where emotional overwhelm releases naturally and you feel empowered to create with joy, while setting strong, protective boundaries in a sacred way.
"Misa's presence is so deeply profound! In being held by Misa, I have experienced the emergence of life-altering insights and wisdom as well as all-consuming self-love for the first time. As a result of being Held over time, I have grown more attuned to my own intuition and developed an intimate connection with the Sacred Feminine and Universal Womb space. Thank you, Misa, for showing me the ultimate Sacred Feminine experience!"  —Errity Jones

You leave this retreat with a balance of time-honored divine feminine and masculine wisdom for bringing emotional overwhelm to a close, so that the power of your sacred life-force can rise.
"I am feeling results in my body, a new sense of peace that stays within me for longer periods. Being overstressed for years and years, it feels good to learn to rest within myself. I was deeply traumatized in my mother's womb and was afraid of being born, and grew up disconnected from mothercare and feeling safe, so these healings are of great value for me and feels indeed like a treasure, helping me heal. Thank you so much, I am so grateful." —T
When It's Time, Your Best Solution Arrives
This retreat is about you…
… discovering how to end the overwhelm and awaken your feminine power so you can become the woman of your choosing.

You don't have to keep spending so much energy—financially and emotionally—trying things out.
Sacred Feminine empowerment isn't just one more modality to try. It is a lifestyle that lights the way for your entire journey of healing and awakening.
Your ideal path opens as you release layers of resistance and access your power to manifest—in a uniquely feminine way. Unshakable Self-Love shows you how to release overwhelm, so you can recognize the guiding wisdom that lives within you.
The real question is, "How do you get to the feminine wisdom inside you?"
Every feeling you have is a doorway to Divine insight and healing. Yep, every single feeling.
Even overwhelm and doubt can be leveraged to take you deeper into your healing and emotional freedom.
You just need to know how to do it. That's when the suffering ends and you are finally getting answers to your prayers.
Imagine how everything changes as you learn how to turn overwhelm and doubts—the biggest limiting factors in life—into energy for healing and living your full potential.

You deserve to live a pain-free and happy life
Learning how to turn your emotions into doorways to the divine is the foundation of these life-changing practices.
And it's the reason thousands of women around the world have adopted these techniques and made them part of their lifestyle.
When you know how to access your Sacred Feminine power, you live in a new way of being that empowers you to heal, manifest and thrive in all aspects of your journey.
I believe in you and your ability to create the life you want.
What Others Have Experienced in Retreats with Misa
"Because of the shift which occurred over the weekend from the retreat, I have had the strength to stand up and speak up to some who had taken advantage of my kindness in the recent past, expecting me to keep giving of myself as I had in the past. I felt the love and power of my sisters for me to be able to do so. Thank you again." —Julie McDonald
• • • • •
"I got to experience real feminine love.  My aha moment: When I realized that I had a way to change my life… moving from fear and worry to peace and joy. I've always known there's a piece of divine in me, but for some reason this spoke very deeply to me. I would definitely recommend the women's retreat, because if you're living a life of chaos and worry... there is a way out; a way that's truthful and makes sense. It's right there, and always has been." —Susan 
• • • • •
"It was a very special time of sharing with other women. Misa gave so much wisdom, I wish I had it all recorded so I could listen over and over!  I had an aha moment at the end of the retreat, I noticed that I was still feeling a little tension being in a group. I always have had problems with it. I then realized that it was because I was afraid of FEELING everyone. I realized I didn't have to be afraid anymore. It was good to learn how to balance the masculine and feminine energies together, to know that I can incorporate both...there's not a polarity." —LeeAnn Prchal, Corvallis, Oregon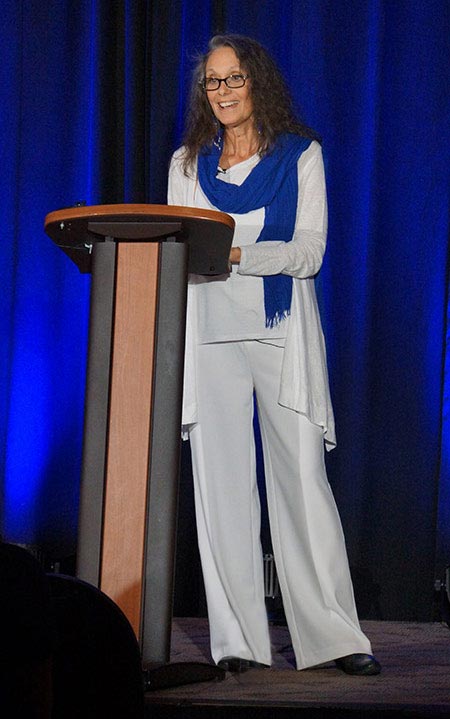 Misa Hopkins is a pioneer in Feminine Consciousness and Guardian of the 1000+ year-old Path of the Sacred Feminine. Core to these teachings and ceremonies is the ancient Holding meditation, bringing all emotions into the Feminine Consciousness of all-accepting love. She has been facilitating spiritual growth through ceremonies, retreats, vision quests, online courses and private sessions with people around the world for over 30 years.
Misa is a 6-time bestselling author (The Root of All Healing, Sacred Feminine Awakening series), has appeared on TV numerous times and is featured in the new documentary film, When Sparks Ignite.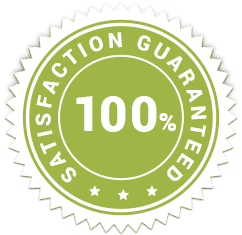 Satisfaction Guarantee for Your Peace of Mind
I absolutely believe in you and your ability to get the healing you want. I'm going to be there for you for you 100%. I believe in what the Unshakable Self Love retreat can do for you so much, you get a 7-day guarantee. If you attended the program, completed the exercises, and haven't gained any new insights to make your journey easier, I will refund you.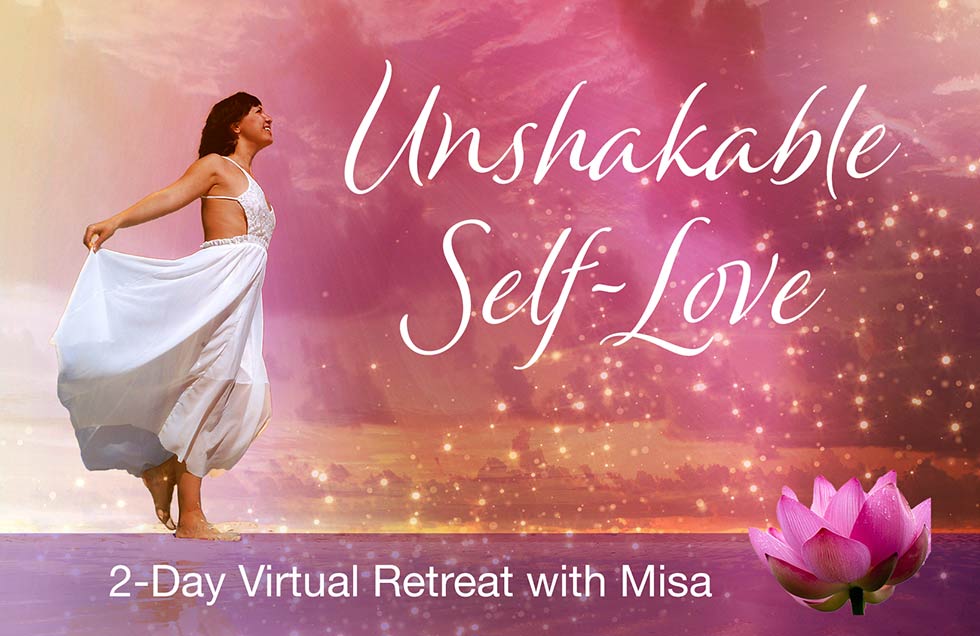 Saturday October 8 & Sunday October 9
9:30 am PDT to 3:00 pm PDT
(Value $1,000)
Your friend has invited you to be their guest... free!
If you know you are finally ready to step out of emotional overwhelm, and into your own fearless power, there is no better time than now… because this is where awakening begins.
"Misa is fearless. Coupled with that is her searing love that never falters. She is a master alchemist -- guiding gently and powerfully while she assists and holds people greatly so that they may turn their base metals and darkness into light and gold. Her boundaries are impeccable; masterfully ensuring that there is no dependence or other strange or unhealthy dynamics in the process of spiritual growth.
I have the pleasure and honor of having three true Shaman healers in my life and she is doubtlessly one of them. The real thing. You may not realize this at first with her humble, sweet and unassuming ways, however you will come to see petal by petal as she blossoms slowly before your eyes as the true, deep, committed and powerful healer that she is. Anyone would be lucky to have her in their life and will assuredly come to deeply value her service and insight." —D. Davis, Author and Sound Healer, OR