Apply Now... Program Is Starting!


Dive deep into ancient feminine practices to discover the sacred wisdom that lives within you and will guide you for a lifetime
Master Classes, Mentorship and Retreats in Feminine Empowerment
Welcome to this unique Feminine Empowerment program for women. Unleash your power for healing and awakening—so you can enjoy your relationships and fulfill your destiny.
This program is right for you if you are a:
professional woman who helps others in navigating their emotional currents

woman choosing to master the power of emotions in your life

woman who wants to heal physically by clearing the emotional roots

mother that wants to provide emotional stability for yourself and your children

ceremonialist or healer creating ever more profound space for healing and awakening

passionate woman ready to clear out barriers to living a full-out, fulfilling, exciting life
SHE Rising: Personal Power

Live Interactive Program

Includes 2 immersive life-changing courses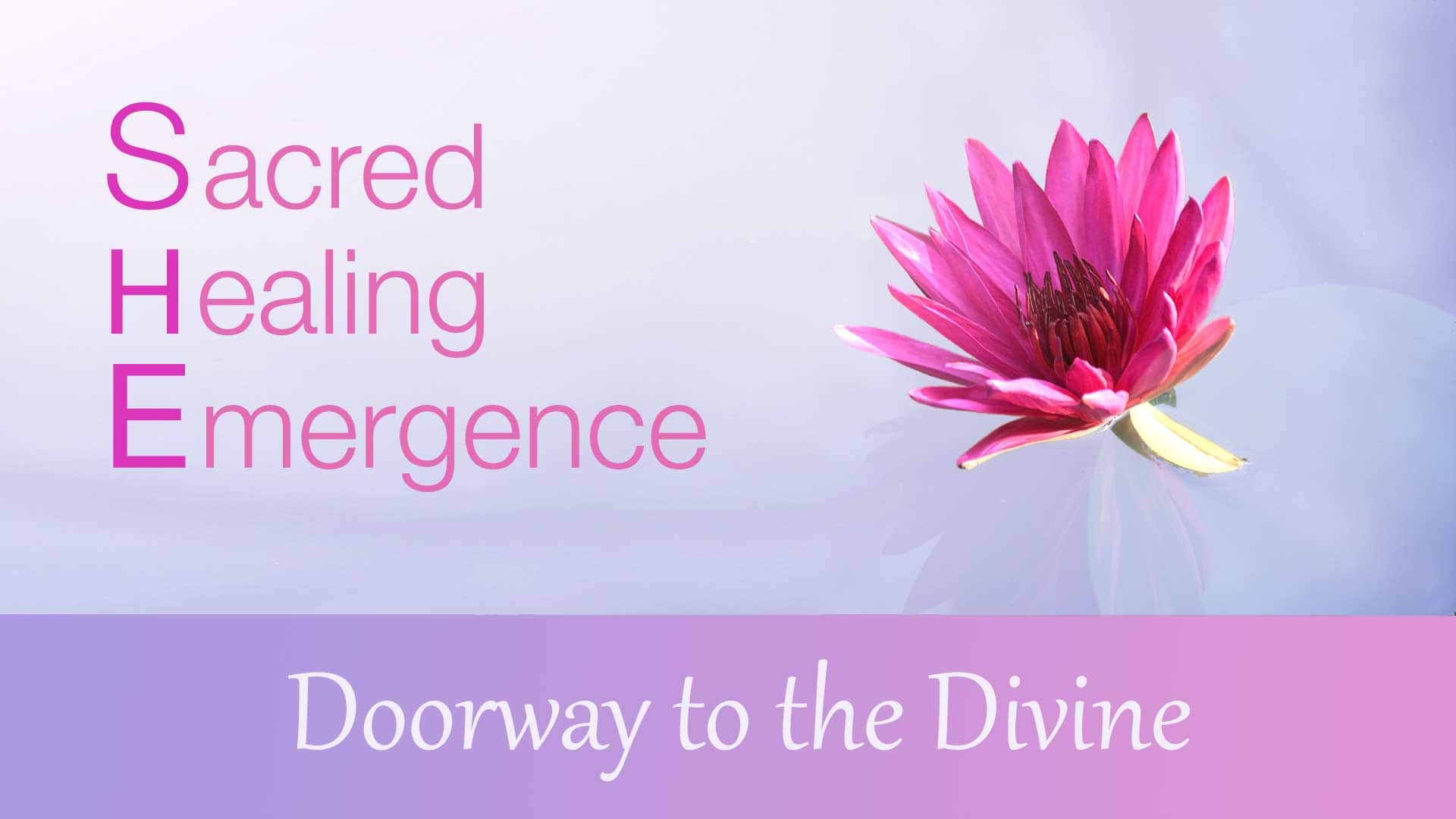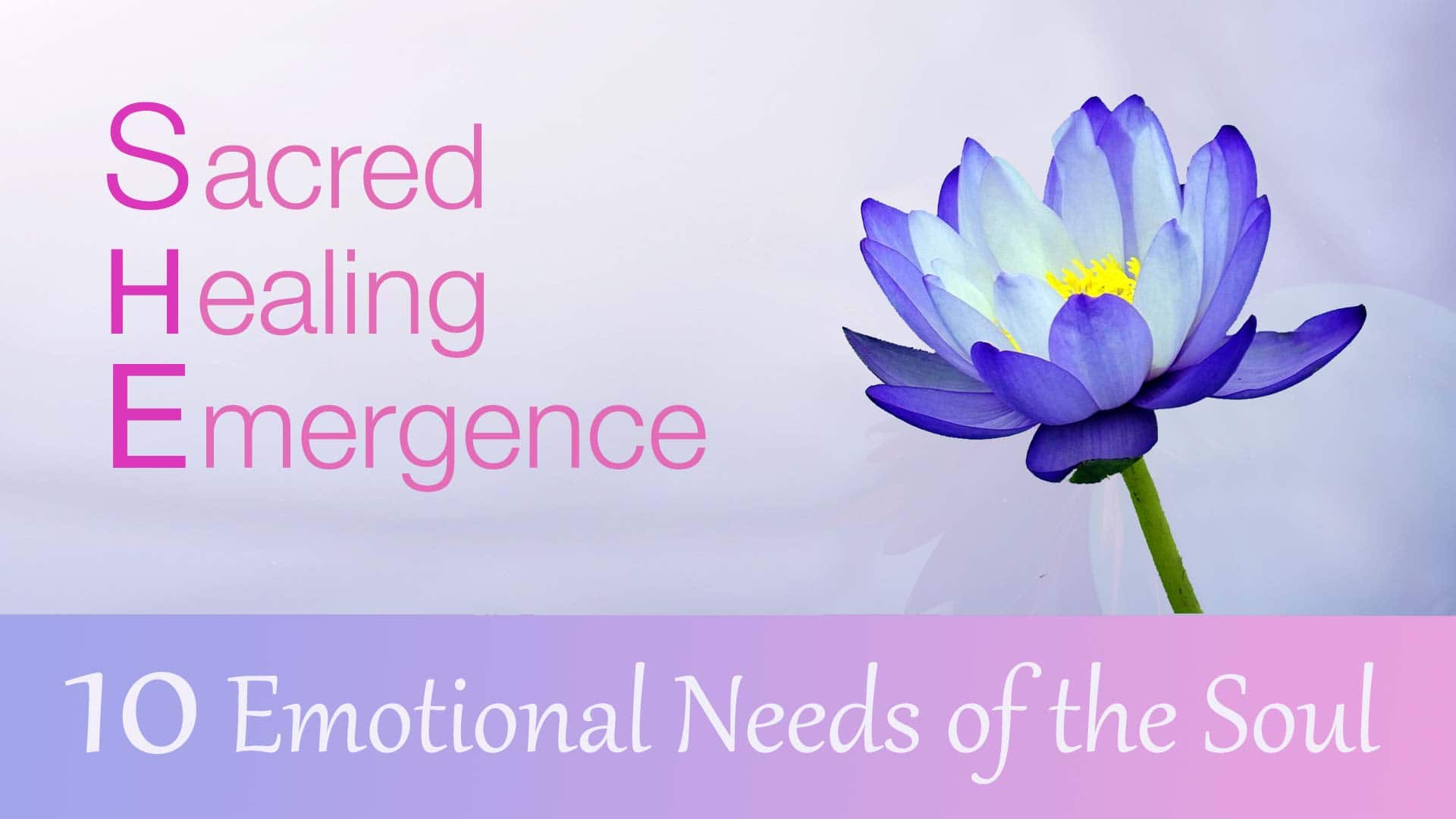 Full experience dedicated to your transformation: Live interactive teaching, group mentoring, retreats, video library and private sessions.
SHE: Doorway to the Divine
Live Master Program with Misa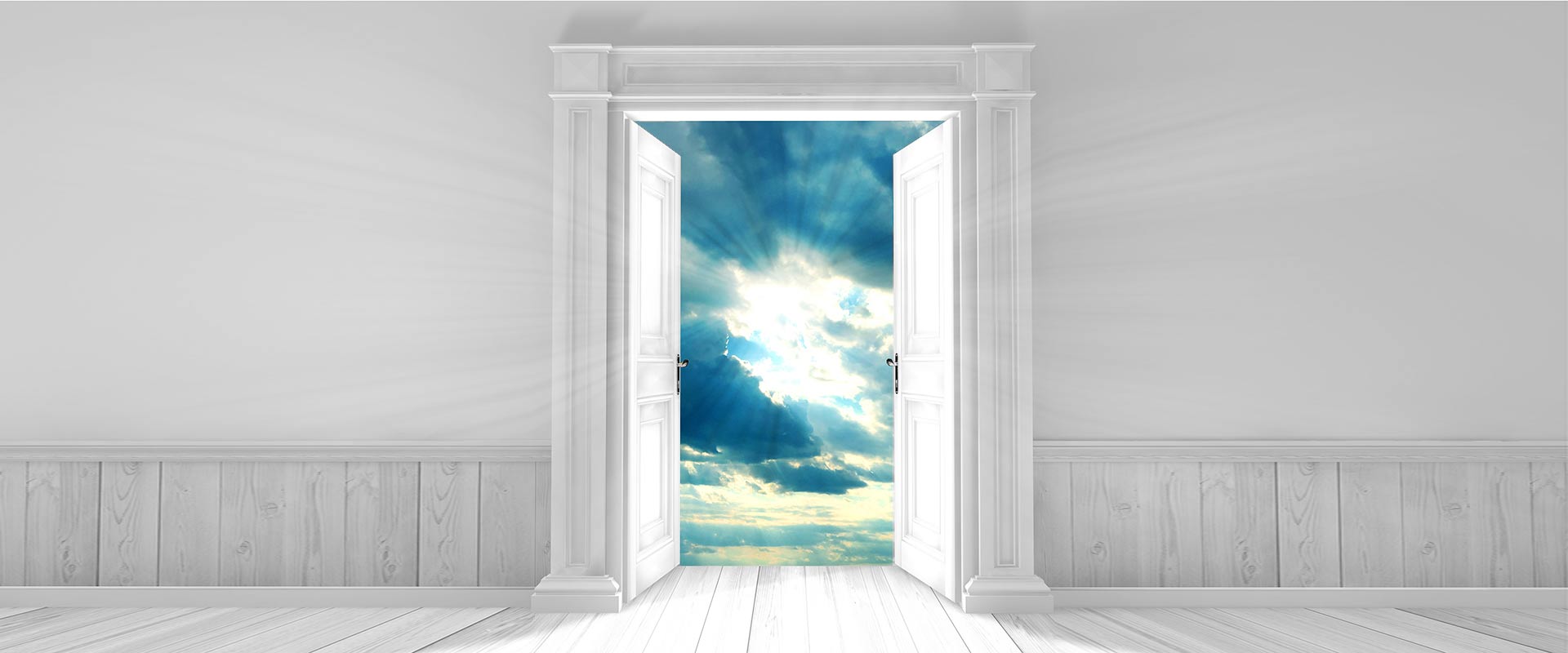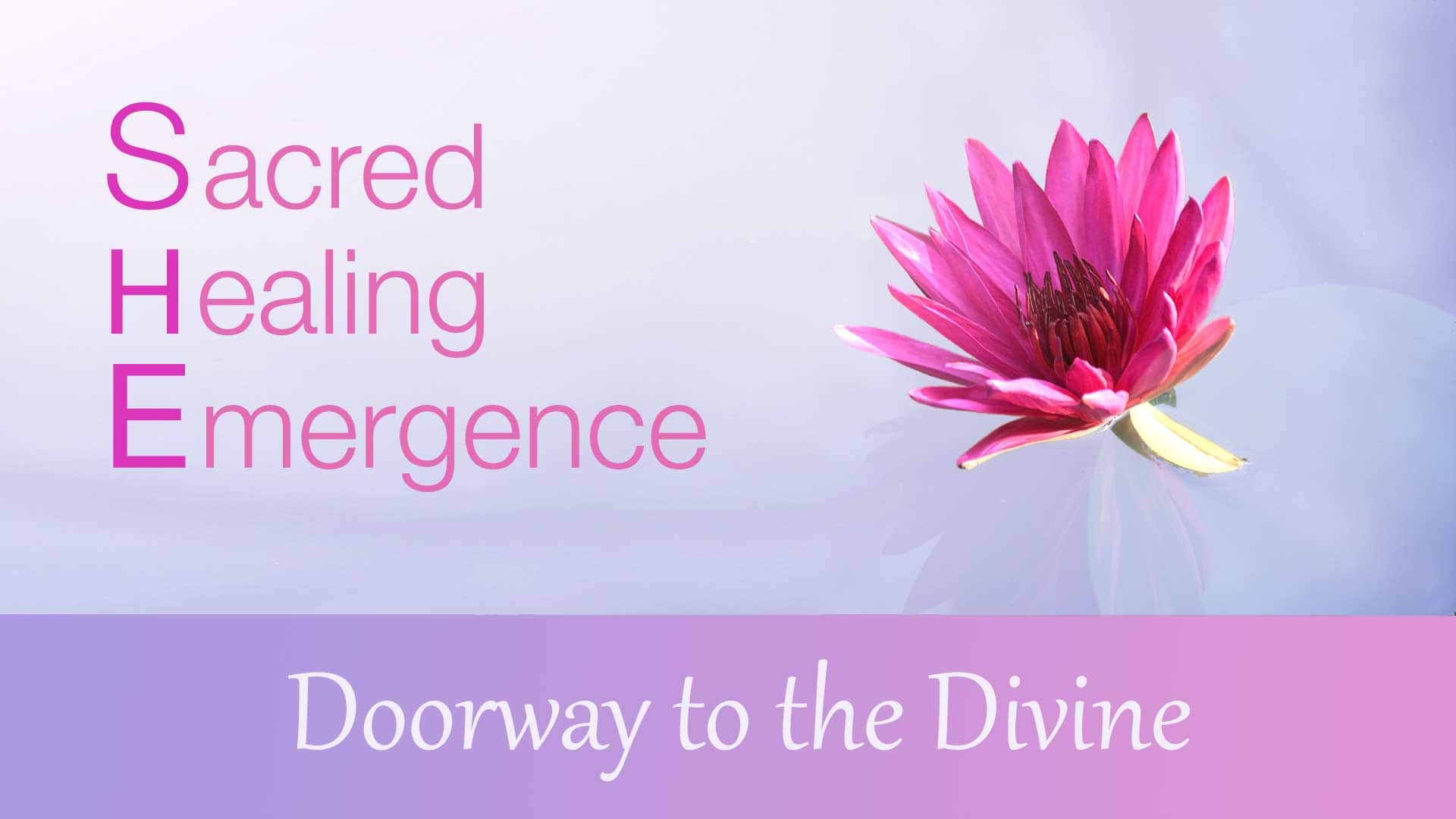 Get out of physical pain and emotional pain and… reclaim your energy so you can fulfill your purpose
Relax into natural healing to quickly reduce pain

Remove self doubt to confidently tap into your inner guidance

Awaken your true feminine power so you are safe in your empathy

How to safely hold others in their healing without codependency

Unleash your feminine wisdom for fulfillment and freedom
You discover how to Hold yourself and others—loved ones and people that drive you crazy—in a way that frees you from trauma, toxic thoughts, and pain so you are free to experience states of spiritual awakening, and the true healing power of your unique spiritual gifts.
Includes live interactive sessions and mentoring, video library, group mentoring and retreat plus private sessions.
*This program is a prerequisite for the SHE Rising: Mastery component of the SHE Rising program and certification

"I had no idea I was going to discover the cause of one of the biggest health challenges I have. Misa encourages you to look at your healing as a spiritual opportunity, so as a result my own intuitive wisdom kicked in, providing me with immense guidance about what I need to do to nurture and ensure my health. I was amazed at how much my beliefs and my physical health were interlocked. With these new tools to help me, I am living a much healthier and happier life."
—Amari Gold
SHE: 10 Emotional Needs of the Soul
Live Master Program with Misa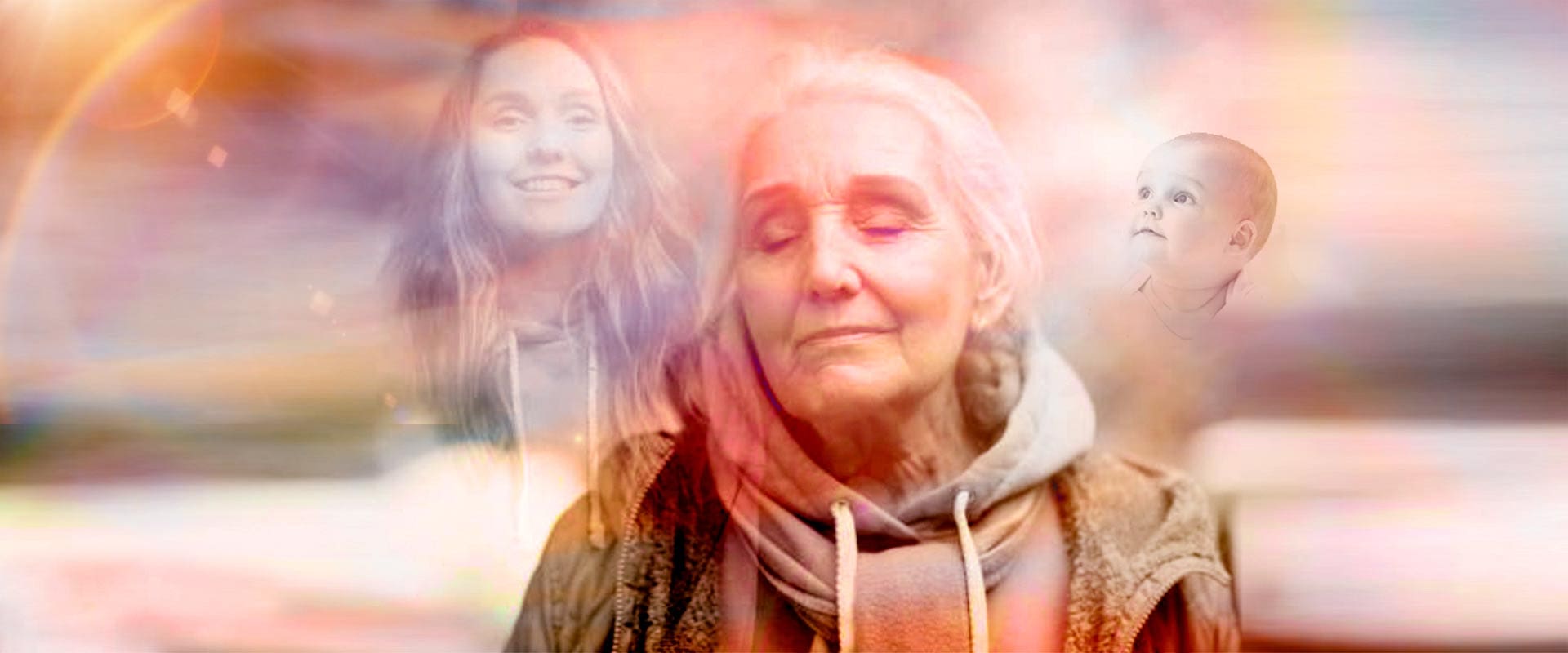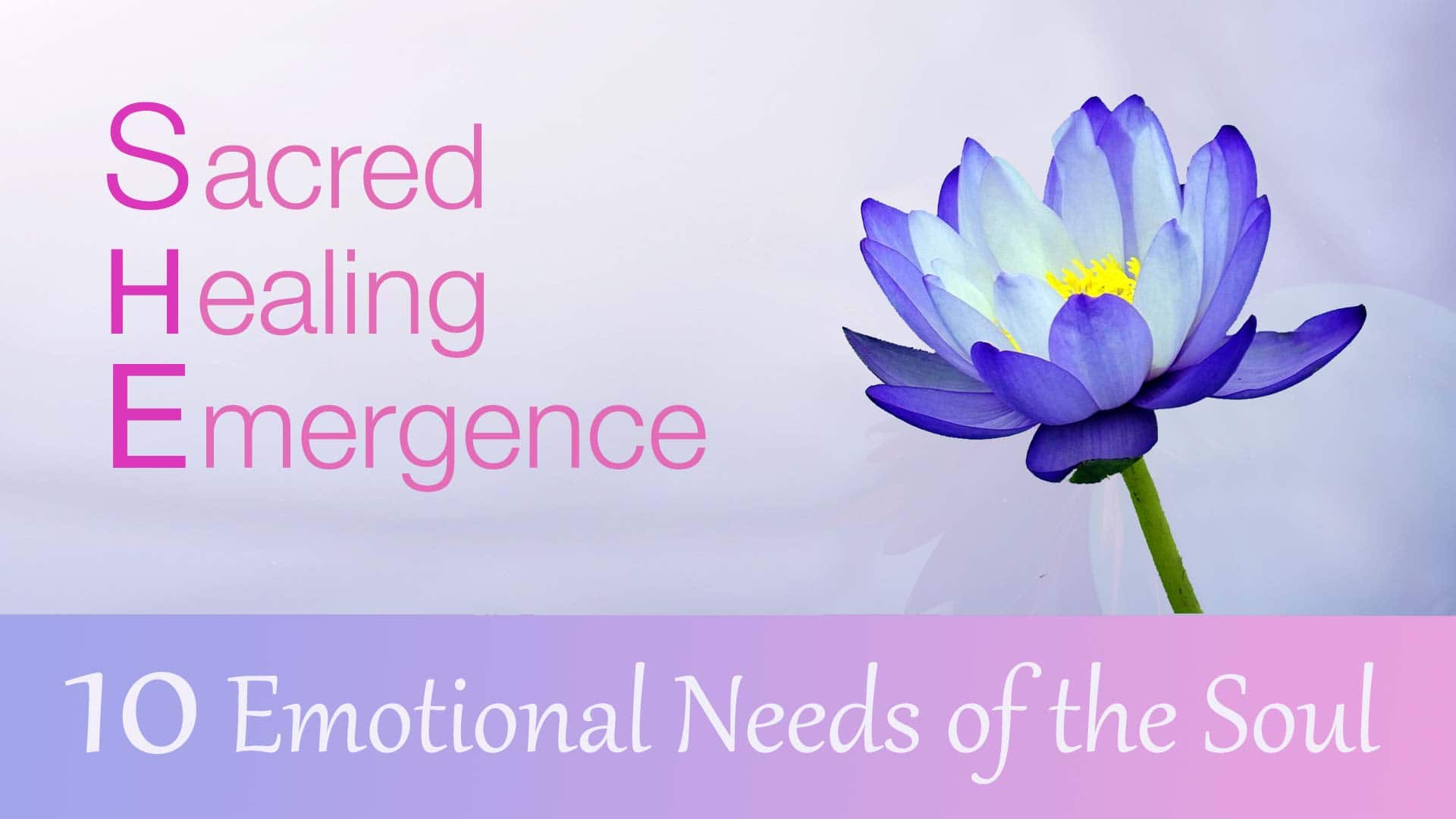 End self-sabotaging family patterns and claim your true destiny
Transform early traumas and finally feel like you truly belong

Heal painful family patterns to feel safe and enjoy feeling valued for who you are

Release codependent tendencies; free to create a life of your own choosing

Awaken your trust in life as you feel fully understood

Discover your soul's destiny so you can make your unique difference
In this master program with Misa, you fulfill the unmet needs of your soul starting from the time you entered your mother's womb until after your death. This allows you to heal your current self-sabotaging patterns by lovingly fulfilling your deepest desires from your past and your future. You'll know how to do the same for your children.
*This program is a prerequisite for the SHE Rising: Mastery component of the SHE Rising program and/or certification

"I have been thinking for awhile to send you this email, to let you know how grateful I am for the course. Although not too much is going on that is visible outside, on the inside 'I've been moving mountains' The first few weeks had a profound healing effect on healing my childhood traumas. I feel like something deep has shifted.
Just before I managed to listen to the final week 10 "Being Remembered" recording I went on pre-arranged visit to my family. I found myself having totally different, more positive feelings towards my parents and other family members. I think perhaps i've been expecting something they could never give me despite how much they tried, and I could never appreciate their efforts because they didn't know how to meet my exact emotional needs. This time, I actually felt all the love and care they've given me throughout my whole life. I was able to be less judgmental and help them. When I got home and I listened to the final recording and felt even deeper waves of healing and release. On top of that my relationship with my partner dramatically changed for better, as well as with my son.
I also had a profound realization—I 'understood' on a deeper more profound way what divine feminine and masculine means, at least in terms of something that feels relevant for me right now, and I've been feeling lots of healing and aha moments. Thank you very much once again for everything, I appreciate all the holding and healing you do, thank you for being who you are. Thank you grandmothers."
—K, U.K.
 SHE Rising: Mastery
Interactive Leadership and Certification Program with Misa



Extend your experience with this advanced program dedicated to your success in healing, awakening and coaching
You get live interactive teaching with Misa, group mentoring, retreats, private coaching sessions and more. Includes certification to teach and facilitate SHE core practices.


Discover new levels of personal mastery and sacred service
Unleash your Divine Feminine Power to manifest and receive a life of your choosing

Awaken Sacred Feminine Consciousness in the lives of those you are here to serve by being that consciousness, and knowing how to teach and facilitate it, if desired

Empower yourself, individuals and groups in discovering the intuitive wisdom of the Universe for guidance

Inspire others to awaken the knowledge already existing within them as they fulfill their emotional needs
Lead groups and individuals in accessing mindfulness and feminine approaches for problem solving and opportunity generating

Reduce unnecessary competition and nurture being there for others—in your life, ceremonies, home and career

Assist others with their expansion, growth and projects without criticizing

Create environments of safety, respect, and creativity where you and those you serve—flourish

Awaken the Transformative Power of Sacred Feminine Consciousness for Yourself and Your Clients
What does self-mastery look like in your life?
Discover your unique sacred nature

Awaken your hidden talents

Activate your sacred contract and spiritual gifts

Identify your transformation story

Transform your healing into your sacred service

Bring Divine desire into inspired action to fulfill your destiny

I had acknowledged depression in the last week or so, and a strong fear. Now… I'm reassured. The path is really illuminated… When I spoke to you about my mother wound… That was the biggest thing because I broke that last barrier of fear and (spoke about it) without fear… I was feeling centered in my truth.
And I feel respected… Really seen… I don't feel like the person that is shunned, the person who is being told, "You can't show up (in the circle) in the state that you're in," and all of the stigma I have experienced in (other) feminine circles I have been in. That's not what I want to do in my coaching and my work in the future. This is amazing and I'm very happy. I would tell a friend you would receive clarity—which is essential, support for that clarity… and honesty that is loving.
—Cecelia, SHE Doorway to the Divine Retreat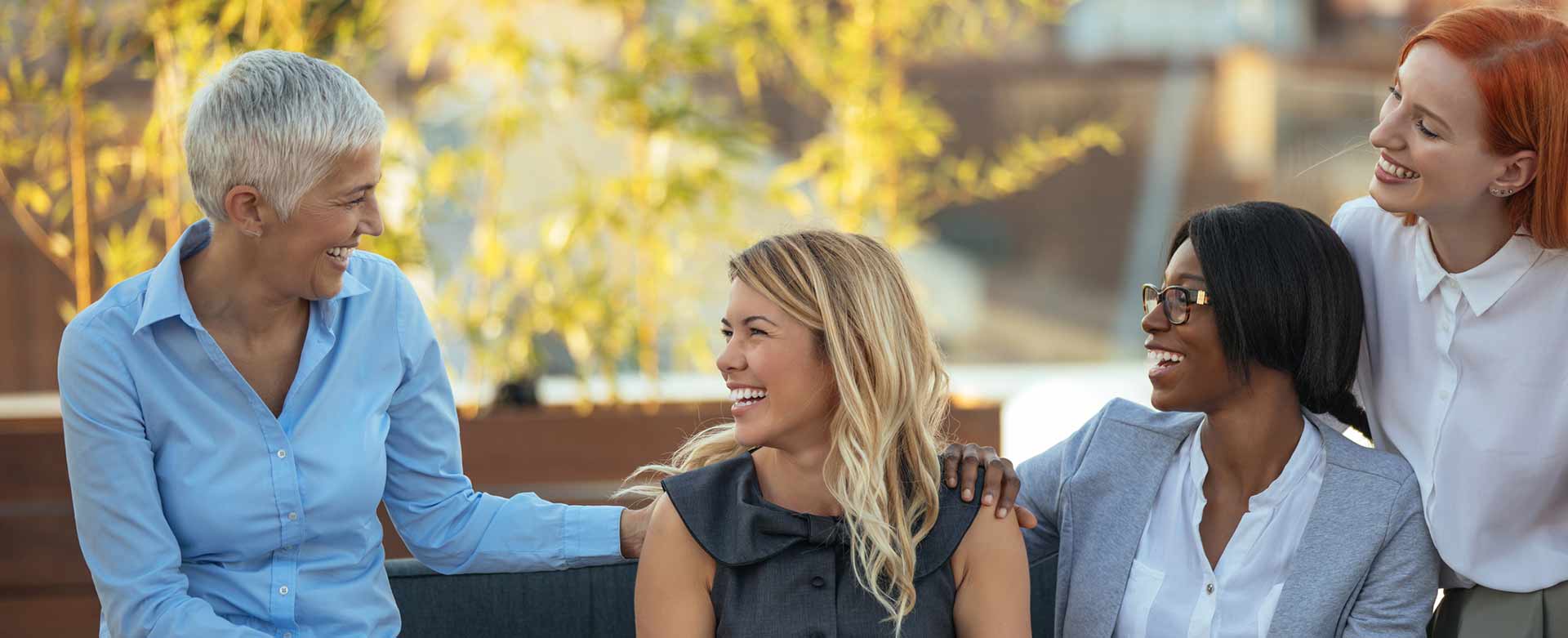 Bring feminine principles into your sacred service
Manifest with the Holding

Guide others in the Holding and Creation Meditation

Create safe space for individuals and groups for soulful self-exploration

Facilitate talking circles in ceremony or workspaces

Facilitate individuals and groups in finding their own intuitive wisdom

Solve problems using mindfulness and feminine approaches

Help clients with breakthroughs that have been eluding them

I've done all your programs. About a year ago, I moved to this retreat space. I used the Creation Meditation to get here. I'm so grateful we get to come back (to the retreats). It's a community and it's a depth of evolving the soul, where you come back and you have your sisters, and you keep honoring each other… in circle… That has allowed me to settle more. It's deep, natural, powerful ways that happen here… applying it (the practices) as the challenges come up and the desires and intentions want to be expressed. Now I feel an integration of the Divine Feminine and Masculine. I don't need to push as I stay centered… Thank you for the harmony that is coming in.
—Laura, SHE Practitioner
Support That Makes All the Difference
Why Private Mentoring Is Such a Powerful Part of a Woman's Journey in Healing and Awakening
For centuries, women have looked for individual support from elders and mentors. That's why your SHE Rising program includes direct one-on-one support from Misa and her team.
The path to healing and awakening can be confusing at times, and perspective from a compassionate and experienced guide can help you navigate the chaotic moments.
Being with someone who lovingly asks questions to find the deeper meanings behind your experiences unlocks your energy and clarity.
Plus, having someone who believes in you and sees your talents and abilities in a way you haven't yet seen it for yourself helps you unleash your Divine potential.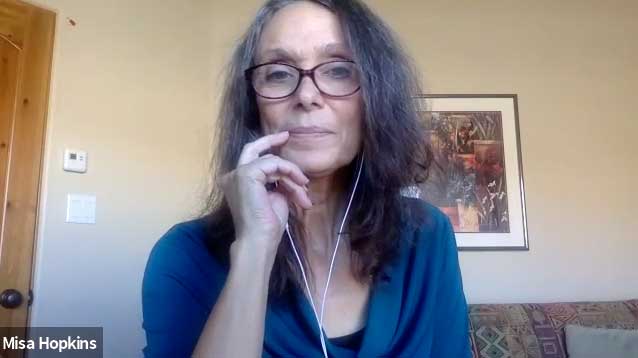 Why Group Mentoring is Essential to a Woman's Healing and Empowerment
Feminine nature is circular and inclusive. That's why so many women find profound healing within circles of their sisters, where protocols support kindness and non-judgement.
When you haven't felt fully seen, heard, and respected in your life, part of a woman's healing happens when you are in the presence of women who listen and honor your unique journey—in the same way wise women have supported each other for centuries.

That's why SHE Rising programs include Gold Circle group mentoring and Holding for Healing group sessions, where you are supported and given respect in discovering your own inner wisdom.
Our circles may be different that those you've experienced. Advice is given if asked for, but not presumed, and offered in a heart-felt, supportive manner. You also benefit from bearing witness to the awakenings of your sisters as they journey with you.

In this kind of sacred and safe environment, core wounds heal with greater ease and your wisdom shines.
"Shifted fear..." —Nicole
"Misa saved my life..." —Ariann
"Embodiment of self-love..." —Laura
"Created non-codependent relationships..." —Laura
"Started over... manifested my dream house..." —Laura
"You are the mistress of your destiny..." —Maxine

And more from SHE Alumni...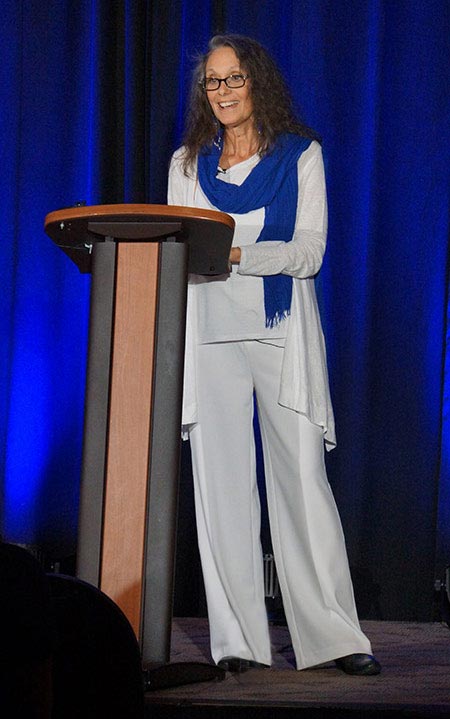 Misa Hopkins is a 6-time bestselling author (Sacred Feminine Awakening series) and a pioneer in feminine consciousness and women's leadership for over 30 years. She has appeared on TV, film (When Sparks Ignite) and on stages with other conscious luminaries including Dr. Bruce Lipton, Marianne Williamson, Dr. Joe Dispenza, Deepak Chopra and Marci Shimoff.
Misa is the Guardian of a 1,000-year old Sacred Feminine practice to heal the "unhealable" and tap into limitless potential. Her powerful mystical initiations in both feminine and masculine sacred energies have led her to inspire tens of thousands of people around the globe. Misa's popular SHE Rising Academy teaches women worldwide to use feminine principles to heal, awaken, create fulfilling relationships and unleash their destinies.

Satisfaction Guarantee for Your Peace of Mind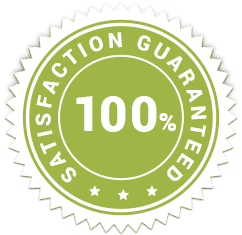 I absolutely believe in you and your ability to get the healing you want. I'm going to be there for you for you 100%. I believe in what the SHE Rising program can do for you so much, if the program is not working for you within the first 21 days after your enrollment date, you are entitled to a full refund.

• SHE Rising: Personal Power (6 Months)
• SHE Rising: Mastery (15 Months inc. Personal Power)
Participation by application only.
Our next semester is starting. Seats are limited, so apply now!
SHE Rising: Personal Power
6-Month Interactive Program
Includes: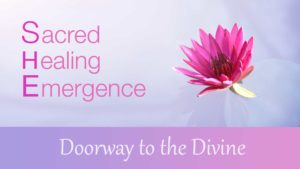 ~ BEST TRACK FOR PERSONAL GROWTH ~
Personal Support
6 private Laser Coaching Sessions
Direct email support from Misa
Education/Training
6 live trainings sessions with Misa @ 1 per month
SHE Doorway to the Divine core teachings video training series
SHE 10 Emotional Needs of the Soul course teachings video training series
SPECIAL BONUS: Healing the Inner Child audio course
SPECIAL BONUS: Breakthrough Healing System video course
Group Mentoring & Support
12 live Gold Circle group mentoring sessions @ 2 per month
10 VIP live group Holding sessions with Misa @ 2 per month
1 VIP live Ancestral Lineage Clearing group session with Ariann Thomas
1 VIP live Sacred Contract Clearing group session with Ariann Thomas
Dedicated Private Facebook Group support (optional)
SPECIAL BONUS: Jumpstart VIP sessions
Journeying Retreats
1 ticket to live online 2-day SHE Magic journeying retreat

1 ticket to live online 2-day SHE Power journeying retreat
Value: $9,450

6 payments of just $497/mo
after $500 deposit
OR
Full 6-month tuition today just
$2982*

* full payment in advance also includes bonus Reading or Private Holding with Misa ($350 value)
Qualifies enrollment in SHE Rising: Mastery certification program
SHE Rising: Mastery
15-Month Interactive Program
Includes: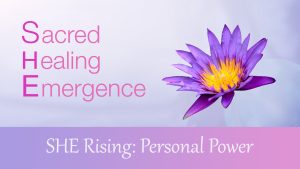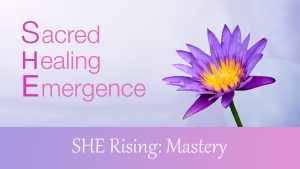 ~ BEST TRACK FOR FACILITATORS ~
Get everything in SHE Rising: Personal Power PLUS...
Personal Support
9 more private Laser Coaching Sessions
Education/Training
18 live SHE Self-Mastery and Awakened Leadership training sessions with Misa @ 2 per month
[BONUS] 9 additional live SHE Rising: Personal Power trainings with Misa @ 1 per month
Group Mentoring & Support
18 more live Gold Circle group mentoring sessions @ 2 per month
16 more VIP live group Holding sessions with Misa @ 2 per month
1 VIP live Karma Clearing group session with Ariann Thomas
1 VIP live Akashic Record Journey group session with Ariann Thomas
Journeying Retreats
1 ticket to live online 2-day SHE Self-Mastery journeying retreat
1 ticket to live online 2-day SHE Awakened Leadership retreat
1 ticket to live online 1-day SHE Accelerate master class
Certification
Optional 1-year certification to teach and facilitate SHE core practices (upon course completion)

CERTIFICATION BONUS: Free attendance to ALL of Misa's online SHE retreats for an additional year
Value: $25,625

15 payments of just $497/mo
after $500 deposit
OR
Full 15-month tuition today just
$6455*
paid in advance ($1000 savings)
* full payment in advance also includes bonus Reading or Private Holding with Misa (additional $350 value)

Completes SHE Rising: Mastery certification