Fill the emptiness and reclaim your excitement for life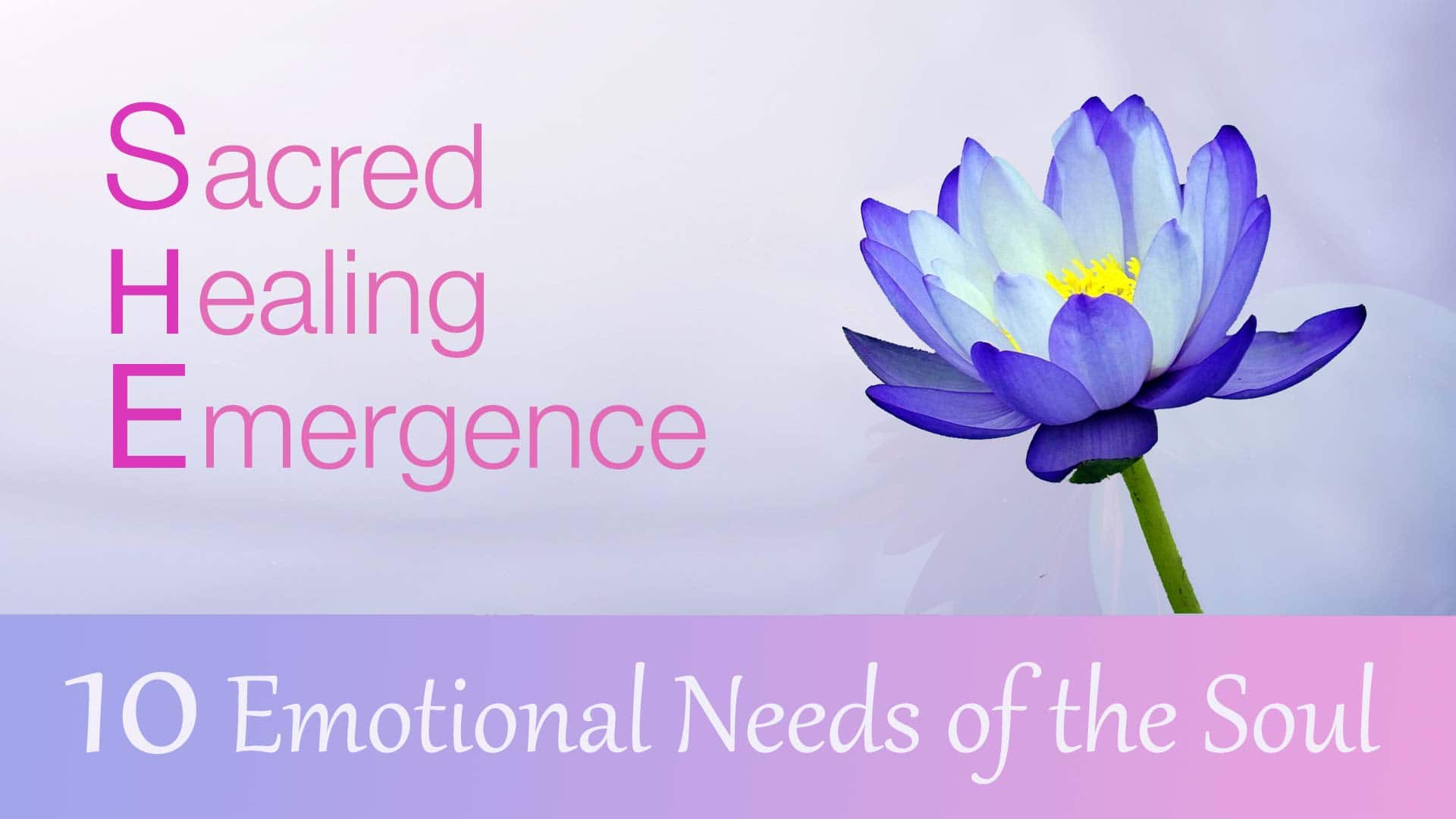 10-Week Interactive Course Live with Misa—Starts October 1
Reserve Your Spot Now: Early Bird Special Ends September 22!
Do you feel like something is missing but you can't quite put your finger on it?
Would you like to feel completely loved, accepted, acknowledged and honored?
Would you like to know where you belong and fit in?
Would you like to experience deeply, knowing you matter and are wanted in this world?
Would you like to feel truly worthy for what you came here to do?
As a sacred woman, you've committed to living in love and service, but something keeps getting in your way. Something is missing.
If everything your soul needed happened in your life, you would always feel completely alive. But that isn't what happens. Whenever there are unmet needs, there is an indescribable emptiness.
The challenge lies in recognizing and filling what you don't even know is missing.
In the 10 Emotional Needs of the Soul, we walk through the developmental stages of the soul from pre-birth to after death.
We identify and meet the needs the soul has to experience—from pre-birth to after death—in order to be fully alive, here on earth.
Discover Powerful Stages for Fullfilling the Unmet Needs of Your Soul

Stage 1: Finally Feel Like You Truly Belong
Dissolve feelings of abandonment and not-belonging as you discover what it feels like to be wanted
Learn how to really receive life's gifts as you heal the pain of rejection
Let go of feeling disconnected or lost as you rekindle your sense of wonder and excitement for life
Stage 2: Experience the Awesome Feeling of Being Valued and Accepted
Heal painful family patterns and enjoy feeling valued for who you are.
Discover the value of talents you were born with, so you never feel used or taken for granted again.
Experience the blessings of your attempts and accomplishments, so you can feel good enough for what you are here to do
Stage 3: Awaken Your Trust in Life as You Feel Fully Understood
Let go of feeling misunderstood and disrespected as you are heard, seen, accepted for who you really are
See your options and the ways you are an important contributor to life as you deepen into self-appreciation
Feel the pleasure of what it's like to feel appropriate pride for your accomplishments
Stage 4: Discover Your Soul's Aspirations and Make Your Unique Difference
Let go of resentment, jealousy and envy, as you recognize your contributions to others—both subtle and overt
Enter into the grace that let's go of struggles and worries so you are free to experience joy
Honor the legacy you are here to leave behind, and recognize how you've been creating that contribution since you were born
Live Weekly Mentoring Calls To Get to the Answers You Need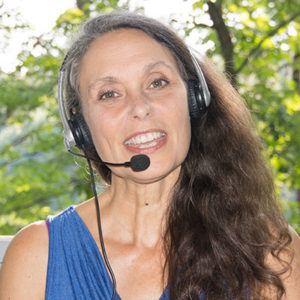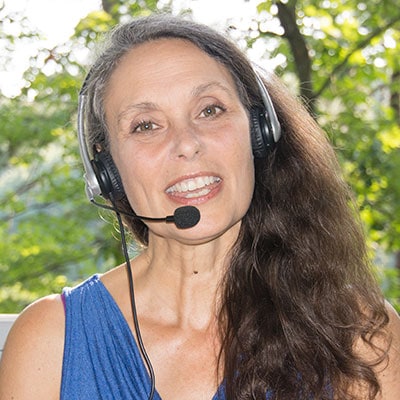 In these group mentoring calls, you get direct support where you can:
ask me questions
get personalized clarity
see how to apply lessons directly to your life
learn from my coaching of other participants
Calls are scheduled each week to give you full support as you work with each emotional step.
These group mentoring sessions are Saturday mornings (in the US). If you can't attend a call, I'll answer your emailed questions on the call and recordings will be available.
You Also Get These Resources to Reclaim Fulfillment and Excitement for Life
In this 10-week video course you get:

10 live group mentoring video calls where you can ask questions and share your experiences for deeper fulfillment*
10 instructional videos explaining each of the emotional developmental stages with its challenges and potential for your fulfillment
10 audio meditations taking you into each one of the emotional needs, fulfilling it in Divine grace and love
10 worksheets with exercises for deep healing in each stage
Private Facebook Group for ongoing support from the community, my team and me
Email Support to get immediate answers from me so you can maintain your healing progress
* The 10th group mentoring call takes place at the beginning of the 2-day virtual retreat
Plus You Get This Additional Special Bonus Gift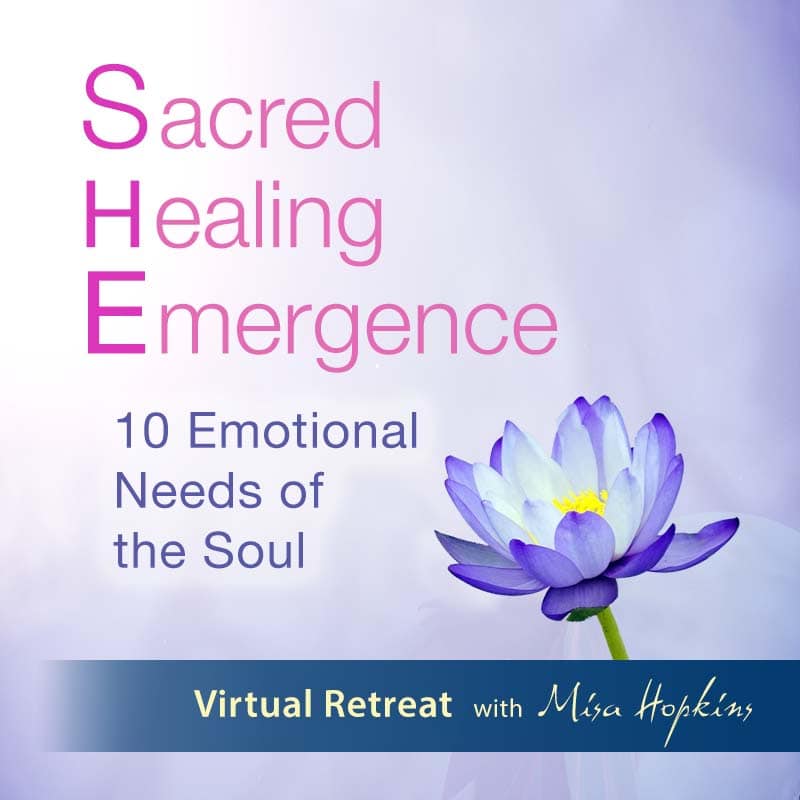 2 FREE tickets to My 2-day "SHE: Reborn Into the Magic" Virtual Retreat
You'll discover the magic formula for taking your healing to a whole new level, as you learn how to:
awaken your dreams and visionsto guide you in fulfilling your purpose
reframe the pain of your past into the strength of your future
unleash the power of being a vibrant Woman of Your Choosing
This retreat is content-rich with exercises, journeys and ceremony to take you into a sacred state for receiving healing and awakening your soul.
Attend from anywhere in the world from the comfort of your own home.
BONUS: Bring a friend for free!
When you register for the "SHE: Reborn Into the Magic" Virtual Retreat, you get a bonus ticket (worth $1,000) to invite a friend or loved one to participate for free.
This is a great way to create accountability and mutual support while helping someone you care about.
Foundation for Sacred Femine Leadership
This course is the second in the Sacred Healing Emergence or SHE series. Both this course and SHE: Doorway to the Divine are requisites for the SHE: Sacred Feminine Leadership Training course and certification.
"Misa's teachings and work have really transformed my life..."
—Crystal
"What Misa gave me was life changing..."
—Nora

"I had no idea I was going to discover the cause of one of the biggest health challenges I have. Misa encourages you to look at your healing as a spiritual opportunity, so as a result my own intuitive wisdom kicked in, providing me with immense guidance about what I need to do to nurture and ensure my health. I was amazed at how much my beliefs and my physical health were interlocked. With some new tools to help me, I am living a much healthier and happier life."
—Amari Gold
"I was having so many PTSD reactions… but since using Misa's techniques, I've been freed up to a new level of healing from my traumatic brain injury because I haven't been holding so much energy in resistance. My vision got better, the pain reduced, my cognitive function has severely improved and is getting better every day. I've been able to deepen into my creative explorations which has been life changing. I've had the courage and energy to step out into the community with my personal mission as a community healer."
—Crystal Collin, New Dream Foundation

"I have had some health challenges that have been around most of my life and I needed some answers. Misa asked one simple question and I realized there was an emotional root behind one of those conditions. It has given me a whole new way to approach this old problem. Now I know there is a cure! Counseling from Misa consistently provides me with revelations about myself. She has an ability to see who I am at a deeper level than most people ever look, especially when it comes to my spiritual gifts and talents. As a result I am encouraged to live into my full potential and use my gifts in the work I am here to do."
—Silas Richardson, counselor
Alternative Private Package
If you prefer private support, you can schedule a package of one-on-one consultations with me instead of enrolling in the SHE program. I'll personally guide you through the same material, techniques and meditations we cover in the program—including the option of your own private retreat with me. Your investment in one-on-one coaching, of course, would be considerably more—which is why I created the SHE program.
If you prefer a personalized approach, please let me know more so we can discuss your journey in depth.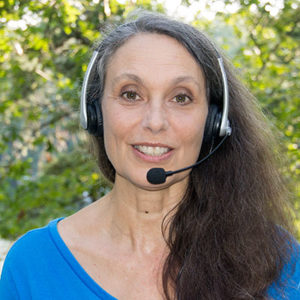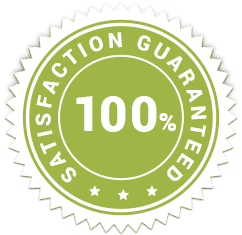 Money-Back Guarantee Guarantee for Your Peace of Mind
I've seen the power of these techniques. I have so much confidence in them, I'm willing to honor a guarantee through the full 10 weeks of your SHE program. If you are diligently using the techniques you learn and are not getting results, I'll refund the full amount. You deserve to have peace of mind when it comes to your healing, and I'm here to stand by you.
When It's Time, Your Best Solution Arrives
You don't have to keep spending so much energy—financially and emotionally—trying things out. The SHE program isn't one more modality to try. It is a path and lifestyle that lights the way for your entire healing journey.
Your ideal healing path opens as you release layers of resistance. SHE helps you do just that so your own best answers and guidance become crystal clear.
Don't wait another minute hoping you will get through the pain to the other side. There is a direct path to your wellbeing that lives inside you, and I can show you how to access your own powerful healing. If you are truly ready, I'm ready to help you claim your path and reclaim your vitality.

You Deserve to Live a Happy, Pain-free Life
You deserve to have the energy to enjoy your loved ones and fulfill your purpose. I believe in you and your ability to create the life you want. I'm so excited to get going with you on this journey of healing and fulfillment.
"I had been aware of the holding meditation that Misa shares for quite a few years – and had used it for periods of time as I've worked with different personal challenges. When I signed up for the class, I did so because I wanted to have a weekly experience of meditation with Misa, but I wasn't that sure about how much more was available to know. Well, I can give testimony to the fact that there is a wealth of knowledge there that is vast – bigger than I can imagine. Misa took me ever deeper into that wealth over the course of 10 weeks. Her gentle, loving style is so inspirational — I want to be more like her and live from that place of joy and love that I sense in her all the time. She is such a supportive and talented teacher who really knows the material and is so capable of listening and finding the learning and answers that are needed at the moment. You won't be disappointed if you decide to take this course."
—A.K.
"I have been thinking for awhile to send you this email, to let you know how grateful I am for the course. Although not too much is going on that is visible outside, on the inside 'I've been moving mountains' The first few weeks had a profound healing effect on healing my childhood traumas. I feel like something deep has shifted.
Just before I managed to listen to the final week 10 "Being Remembered" recording I went on pre-arranged visit to my family. I found myself having totally different, more positive feelings towards my parents and other family members. I think perhaps i've been expecting something they could never give me despite how much they tried, and I could never appreciate their efforts because they didn't know how to meet my exact emotional needs. This time, I actually felt all the love and care they've given me throughout my whole life. I was able to be less judgmental and help them. When I got home and I listened to the final recording and felt even deeper waves of healing and release. On top of that my relationship with my partner dramatically changed for better, as well as with my son.
I also had a profound realization—I 'understood' on a deeper more profound way what divine feminine and masculine means, at least in terms of something that feels relevant for me right now, and I've been feeling lots of healing and aha moments. Thank you very much once again for everything, I appreciate all the holding and healing you do, thank you for being who you are. Thank you grandmothers."
—K, U.K.
"I had a great time with the program. I learned to connect with my inner child and experience feelings I normally buried. Misa was very gentle and very patient. Her meditations guided me through the different stages of childhood, which increased my understanding of what I was missing inside. This program is great if you're looking for help with healing parts of your childhood and with connecting with your inner child. Misa will guide you through each step of the way. You won't regret anything."
—Polina Tchernova
"Thank you for always giving me great advice and thank you for the Holding of the 10 needs of the Soul. It really helped me on my next step of my healing journey and brought some very valuable insight."
—Celine, Vancouver B.C.
"I am most grateful to Misa and the Grandmothers for bringing to us this most profound of gifts! All the recordings and meditations in the program, with Misa's beautiful voice and delivered with so much loving-kindness, transmit deep, deep wisdom about our human journey. I have found in every each one of them a compass for my return home …"
—Celine, Vancouver B.C.
"I was recently guided to "find" your work again and have been journeying with your Holding guided meditation. It is a most sacred and whole journey. I feel I am beginning to find my sacred feminine and birth my sacred and Divine I AM of Joy. I am most grateful to you Misa. Thank you."
—Joanna
"Misa saved my life..."
—Ariann Thomas, bestselling author, Ancestral Lineage Clearing
Extra Bonus for Early Registration
Plus, if you register by Saturday, September 21, you'll get this extra bonus gift:
 
The Sacred Reunion
 
In this special recorded video session, Misa shares the one thing she has discovered makes the biggest difference in feeling as crystal clear and unshakably confident as you want to be.
 
Breakthrough old feelings of unworthiness and reunite with Divinely clear and confident being you were at the inception of your soul.
 
As you fulfill your 10 Emotional Needs and feel the aliveness of your soul awakening, the insights from this additional session gets you ready to make the decisions that best support your soul's truest ambitions.
 
Sign up now and you'll receive it before the course begins!
Yes! I'm ready to get my energy back, so I can get on with my life!
Value of the SHE video course and mentoring calls: $1,000
Value of the SHE 2-Day Retreat (2 tickets): $2,000
Total Value of the Package: $3,000
Today's special limited-time tuition for this entire SHE program including the retreat is just:
$997
If you are a Women of Power and Spirit Gold Circle member and/or owner of the original 10 Emotional Needs of the Soul audio course, check your email for a courtesy discount code.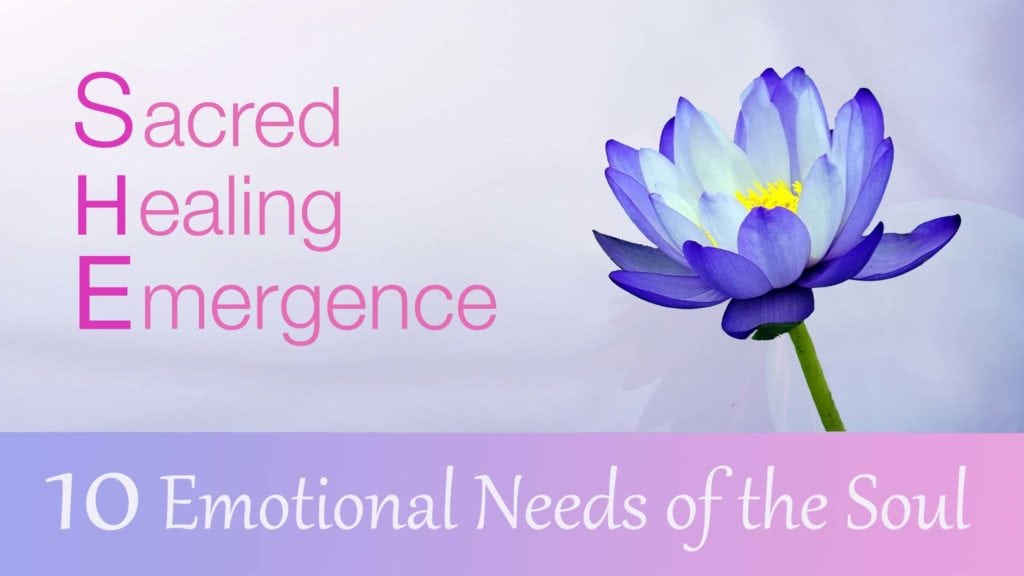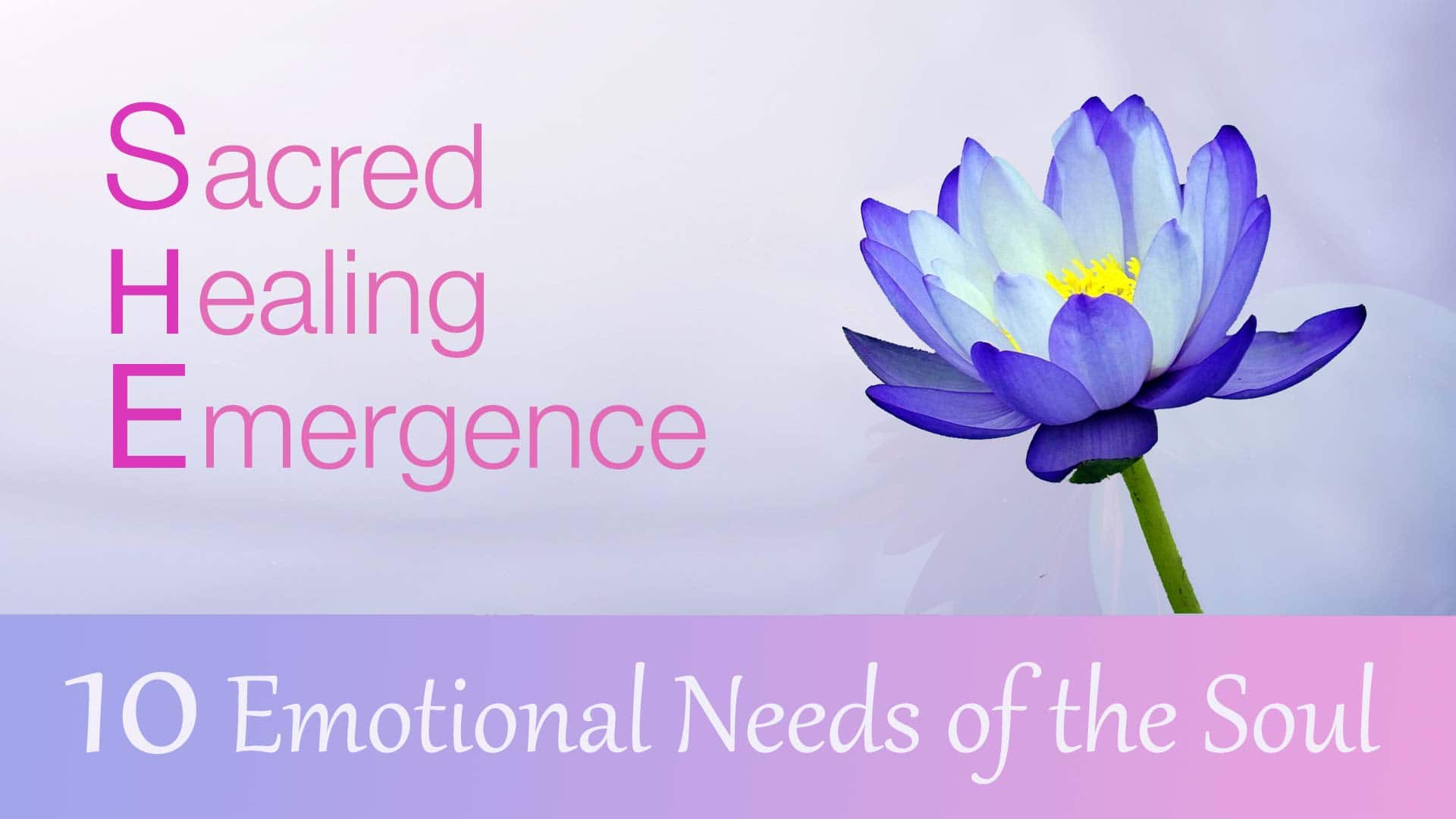 3 Payments of $365/Month ($1097 Total)

If you have questions and would like to request a complimentary Sacred Healing Strategy Session call with me before purchasing, please apply here.
I'm looking forward to supporting you in your sacred healing,

P.S. I'm looking for a few committed participants, so that you get plenty of the support you need. Register now before the spaces fill up. A life of health, fulfillment, and aliveness is just waiting for you.

"I have taken many classes/workshops in the past 15 years or so and some were from very amazing and famous teachers. I have never before, however, experienced such dramatic shifts in women as when I worked with this group of women that Misa facilitated for a few months, talking on the phone. A small group of people CAN create miraculous, incredible shifts I have never experienced before in such a short time!"
—Morgine Jurdan