Are you ready to get out of pain and get your energy back so you can fulfill your purpose?
Receive personalized one-on-one guidance with Misa through private or semi-private sessions and retreats

Dear friend in healing,
I'm delighted you are here!
It's wonderful to connect with you, knowing you are committed to healing and reclaiming your life.
You are in the right place!
Do you long to:
finally be free of months or years of pain and suffering
be confident that you are making the very best healing choices for you
feel alive again so you can fulfill what you've come here to do
have the energy to enjoy partnership, children, family and friends
This can happen for you. You are NOT so broken that it's hopeless. You are NOT destined to live with this forever. Your vibrant health is right around the corner.
There is a Divine promise inside you—telling you to believe healing is possible. Trust it.
But I know how hard and confusing it is for you. It feels like it might not be possible to break free, doesn't it? You wonder if you are just fooling yourself. You hear the word, "incurable" and wonder if that includes you. You've tried so many things and nothing seems to quite do the trick.
Are you…
wondering if you are doing it right, or worse—have messed up and are failing?
feeling overwhelmed by all the information and strategies out there?
having trouble recognizing your inner guidance in your own path to healing?
exhausted by the effort it takes to finally get to where you see real results?
Don't give up. Healing is possible. You are ALMOST THERE!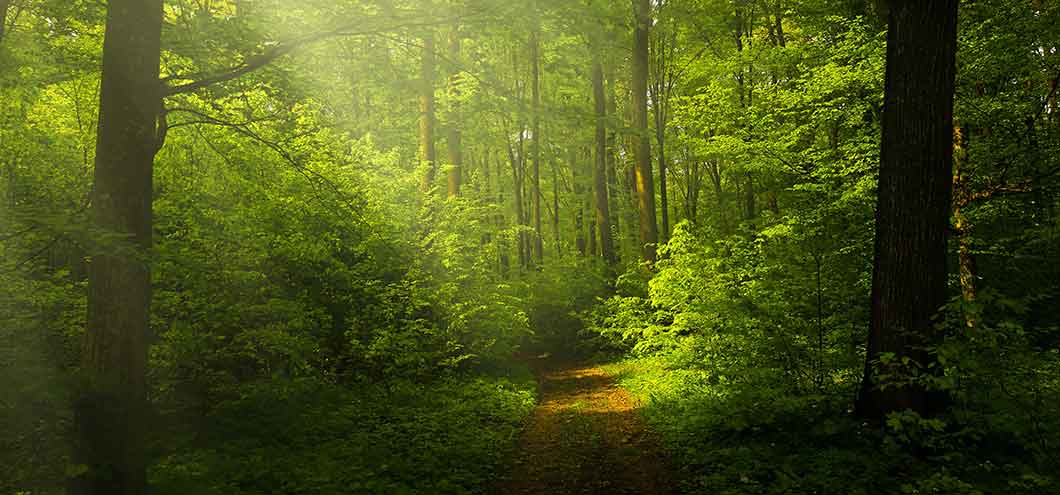 I know healing happens, even with "incurable" conditions because it happened to me.
I remember looking in the mirror and wondering why I was in so much pain and felt so depressed. I was scared to death that this was the life I was stuck with because no doctor could figure out what was wrong with me, let alone have a cure for me. I was basically "incurable." What I didn't know at the time was that I was producing as much testosterone as a teenage boy! Can you imagine? My female organs were actually starting to atrophy. No wonder I felt terrible.
But somewhere deep inside I could feel that healing was just waiting for me. I knew I had to do something and had to do it now. That commitment catapulted me into a sacred healing journey where I discovered my unique spiritual healing gifts, and how to attract the perfect healing support that worked for me. I got off the emotional roller coaster I was on and reclaimed my feminine power—mind, body and soul.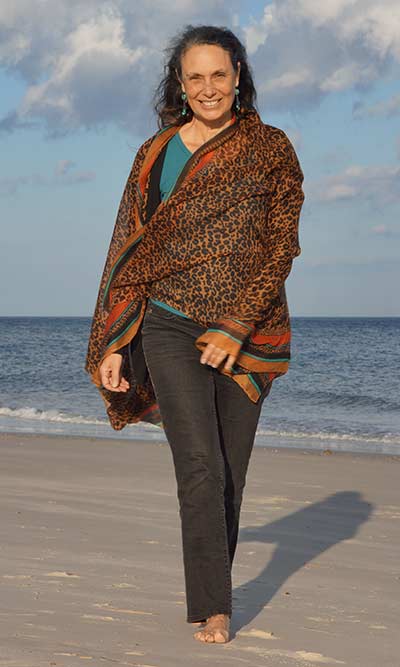 I discovered how to use feminine energy to heal physically and emotionally, attract the right help, and then to my delight—awaken the Divine within.
And in the process, I unlocked my sacred purpose—helping others on their journeys of healing and awakening.
For two decades now, I've been blessed to teach thousands of women in over 20 countries how to put an end to their pain, and finally have the energy to fulfill their sacred purpose.
I know what it takes because I've been there, just like you. I've applied these feminine-based approaches to heal my own MS, cancer and more. And I still use them to heal anything that comes up physically or emotionally.
I can show you how to get from struggling physically and emotionally to finally having the energy you want to do something greater with your life.
In private one-on-one time together, I'll show you what you need to do to access the hidden spiritual gifts already living inside you that are your very best healing tools—the gifts you were born with.
I can help you waste less time trying out different techniques, and instead magnetize the healers and approaches that will work best for you.
Plus, I'll show you what it takes to get off the emotional roller coaster once and for all!
I want to invite you to get started right now in private work with me through a complimentary consultation—a Sacred Healing Strategy Session.
This is your next step toward getting free from physical and emotional pain, and having the energy to enjoy a fulfilling life.
Your Sacred Healing Strategy Session is a one-on-one toll-free consultation call (including international) with me where we will:
uncover the hidden challenges that are behind the pain you have been experiencing for too long.
discover what you need to do to finally feel great again, so you have the energy to fulfill your sacred purpose and enjoy your loved ones.
learn ancient and proven secrets to feeling healthy, peaceful, free, and experiencing a life filled with fun and vitality.
You want to be sure that every choice you make is toward, rather away from, your healing. Don't just cope with the emotional and physical pain any more. There is ancient wisdom inside of you that will heal you, and it has been waiting your whole life for you to tap into it.
Apply right away. My calendar fills up quickly and I have limited availability. If you're truly done with being sick and depressed, get in touch with me now for your consultation. I'm excited and ready to hear from you.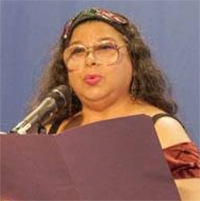 "I am a seasoned healer and a transformational expert, so I thought Misa Hopkins' program would be a refresher course. Was I in for a surprise! Misa's questions, like the insights in her book, became Psychic Keys that opened new perceptions about my healing process. I had a breakthrough vision of how two aspects of my life, seemingly separate, were connected, and I was able to touch the core source of ALL the problems I've been working on!"
—Maria Mar, The Dream Alchemist
"I was having so many PTSD reactions… but since using Misa's techniques, I've been freed up to a new level of healing from my traumatic brain injury because I haven't been holding so much energy in resistance. My vision got better, the pain reduced, my cognitive function has severely improved and is getting better every day. I've been able to deepen into my creative explorations which has been life changing. I've had the courage and energy to step out into the community with my personal mission as a community healer."
—Crystal Collin, New Dream Foundation

"I wouldn't be here today if it wasn't for Misa. I almost died three times and if it wasn't for Misa's healing skills I wouldn't be here. I went through 15 years of chronic pain and chronic depression. Misa taught me… the most valuable meditation that I have done in 35 years. I have had clinical depression since I was 19 years old. It runs in my family. Depression and pain are linked neurologically, but even after I came out of the chronic pain, I had bouts of clinical depression… This time I took the depression into the meditation Misa taught me, every day. Three months later the depression is gone. I could feel it breaking. I could see it leaving. It is gone. I have not been depressed since then and it's been three years. I am free…"
—Ariann Thomas, bestselling author, Ancestral Lineage Clearing
Now it's your turn...
I look forward to supporting you in your complimentary Sacred Healing Strategy Session.
Holding you in a limitless vision of your vibrant health and happiness,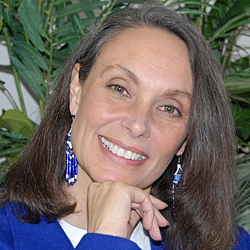 P.S. You don't have to wait and hope any more that you will land on the right treatment to start feeling better. When you haven't found the answers outside yourself, it means they live inside you. You just need to know how to access the hidden power you were born with. Reserve your Sacred Healing Strategy Session to get started now!

I have had some health challenges that have been around most of my life and I needed some answers. Misa asked one simple question and I realized there was an emotional root behind one of those conditions. It has given me a whole new way to approach this old problem. Now I know there is a cure! Counseling from Misa consistently provides me with revelations about myself. She has an ability to see who I am at a deeper level than most people ever look, especially when it comes to my spiritual gifts and talents. As a result I am encouraged to live into my full potential and use my gifts in the work I am here to do.
—Silas Richardson, counselor