Watch my Breakthrough Healing videos free
Start feeling great again!
Watch and discover:
The exact 7 Steps I used to get to the root of my autoimmune condition (and later cancer) and heal it!
One of the greatest healing secrets known by shamans and indigenous healers
Easy and proven way to access pain-free states
The single most effective healing energy available—and how you can access it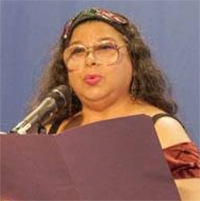 "I had a breakthrough vision... and I was able to touch the core source of ALL the problems I've been working on." —Maria Mar, author, "A Woman's Ride from Hardship to Success"


"There is true wisdom here. I highly recommend it." —Dean Shrock, Ph.D., bestselling author, "Why Love Heals"

"When I started this program, I had no idea I was going to discover the cause of one of the biggest health challenges I have." —Amari Gold, Certified Wellness Trainer

Sign up now for 7 days of free viewing (limited offer)